Education (examination) is meant to teach, guide, develop and nurture students for future job opportunities and to formally test the person's knowledge or proficiency in a subject or skill but, this days examinations has been made something else, too rigid and rather than testing the intelligence of the students it rather breeds the taste for more marks and CGPA.
A university lecturer in Kwambogo university gives his students the opportunity to cry uncontrollably during an exam in Uganda.
Evidently and indirectly this lecturer is implying that the questions will be a hard nut to crack.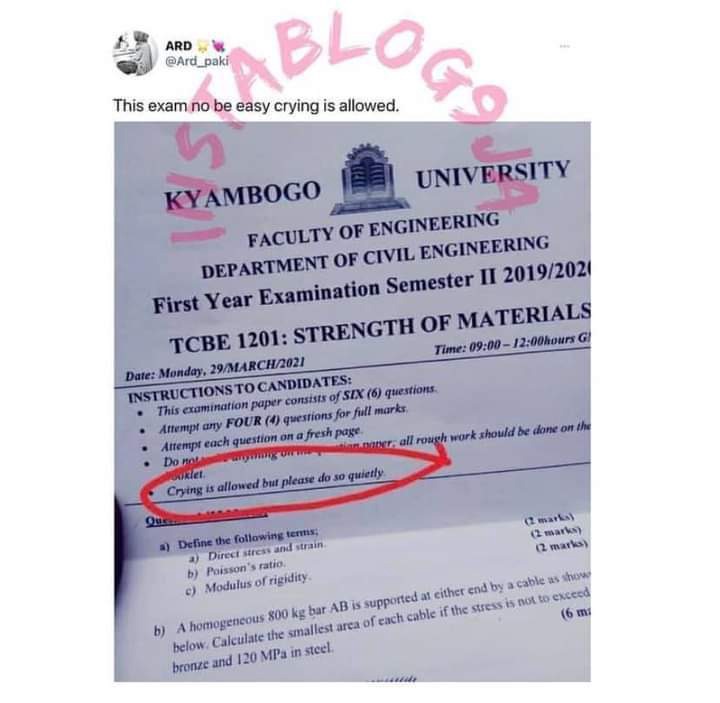 From the question paper it's stated " crying is allowed but please do so quietly, the student might be in a mood of fright and nervousness because even without going through the questions thoroughly your fate have been sealed with just this statement.
The question paper was shared by one of the students on social media, which has since received much attention and comments form people.
Content created and supplied by: YoungDapper (via Opera News )