The debate over whether Ghana's teachers must be considered for Covid-19 risk packages rages on as government is bent on keeping our schools opened even in the midst of the Covid-19 pandemic. With the new variant that is highly infectious and deadly, the lack of enhanced testing, relaxed contact tracing, and school children failure to generously observe the safety protocols, out teachers are certainly going to have a tall order playing frontline workers roles in schools across Ghana.
If a teacher should get his or herself infected on duty because a case is traced or tracked to a school, it must not be taken as an ordinary infection routine. Why must one be exposed to 30, 100, or maybe 500 pupils or students on daily basis and be expected not to contract an Upper Respiratory Track Infection like SAR COV2? We well know our, especially public schools and level of human contact. Even in a number of private schools that recorded cases, the index case was a student and not a teacher, which meant that the teachers ( as happened in Akosombo International School and Legacy Girls College both in the Eastern Region) stand to bear the brunt, not only of community spread of the virus, but also of workplace which amount to occupational hazard.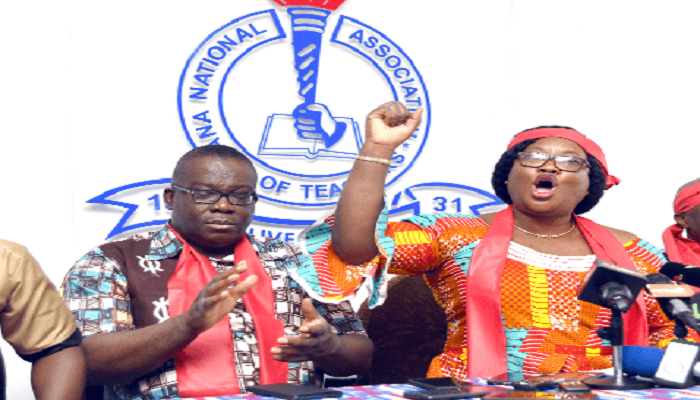 Our teachers deserve a package. (Photo credit: Ghanaweb.com)
What NAGRAT ( National Association of Graduate Teachers) is asking for is that nothing, not even financial considerations or the benefits of continuing education can replace human health or life and so, it would be prudent for our schools to close and wait. This call also echoes what the President, His Excellency Nana Akuffo Addo said in one of his popular addresses to the nation at the heat of the first wave. "Our businesses can be revived but we cannot bring back the dead..."
So we ask, are our teachers that confident to keep on teaching and attending to our students with the rising infections? Are we mentally prepared to assure our students that they are safe even when cases are confirmed among students? How do we handle recovered student who returned to school?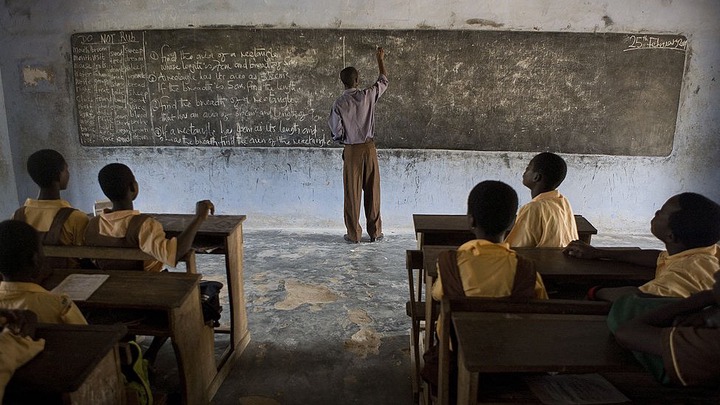 (Courtesy Graphic news)
When in 2020 the President promised insurance packages for frontline health workers, the general public applauded the gesture. Certainly, a similar promise to our teachers is far-fetched as it will assuage the uncertainty, anxiety or panic that is creeping in our respected professionals every other day as they go about their duties in our schools.
What a risk assurance does basically is to cushion a potential beneficiary that the risk is worth taking, or that there is a remedy to taking the risk. We know that the government is even yet to fulfill the promise to some categories of health professionals in Ghana. However, they are working assiduously with all the confidence they garner (baring the dangers posed by infection) because of the expectation that something was coming soon. The news going round even indicates that the Ghana Health Service has started to validate names for payment to be made within weeks.
(Pictured Below, the President of the Republic of Ghana, HE Akuffo Addo. Credit: The Presidency.)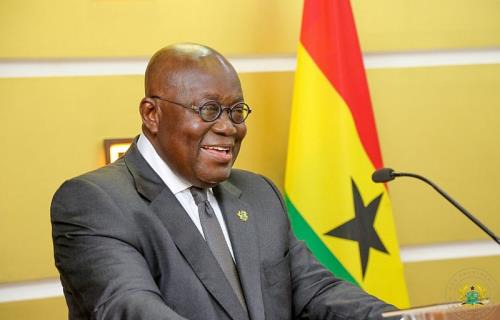 Schooling at this time of the pandemic scourge is a veritable risk to take for both pupils/students and teachers. Let's remember that our schools are not hospitals or health centres. No argument is tenable to having infections creeping in schools in a pandemic baring testing. Better still, nothing on earth can replace, or be sacrificed for human health and wellbeing; not money, fame, or academics. It is time to look at our teachers and other public servants.
Remember, the time to promise is now, or never!
Please follow us and share this piece for more exciting contents.
Content created and supplied by: AcquillaDjaba (via Opera News )