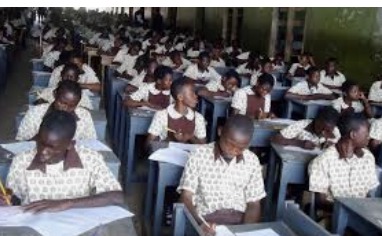 Director of Public Health, Ghana Health Service. Dr. Asiedu Bekoe has called on Schools with large populations to run on shift.
According to the Director of Public Health, the shift system will ensure meaningful social distance in the school.
When students are put in cohort,contact tracing will be easy, one cohort will go to school in the morning and the other cohort in the afternoon.
Safety protocol guidelines to School, social distance, when students are crowded in a classroom the risk factor is high, it gives room for the virus to spread.
Some schools have recorded positive cases of COVID-19, closing down schools at this time is not the best option, children are safe in school.
Some children pick nose mask on the floor without knowing the dangers associated with it, parents prefer children to be in school rather than going back home.
Ghana National Association of Teachers(GNAT) has assured parents that, children will be safe in schools.
Thomas Musah, the National Secretary for Ghana National Association of Teachers(GNAT) said over fifty percent of children who are to enter Kindergarten are over three(3) years and closing down schools, will result to overage children in kindergarten that is children beginning school at the age of four or more will be a challenge to our education system.
Africa Education Watch has called on Ghana Education Service to consider shift system to ensure meaningful social distance in classrooms.
The best way to protect the schools is to reduce community transmission.
By Nedved
Content created and supplied by: Nedved (via Opera News )