Kindly click the + follow link to read more updates and other exciting content.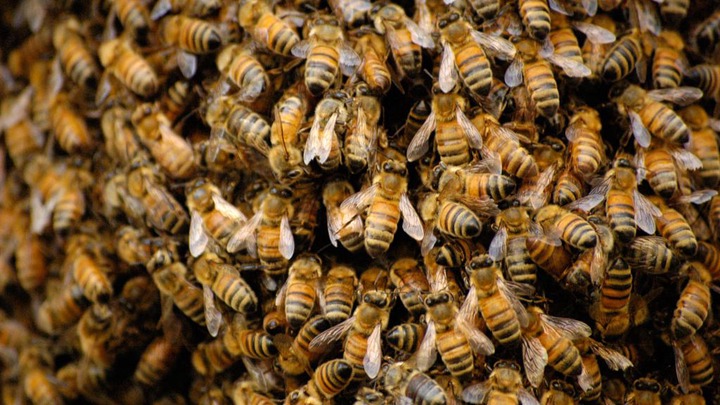 Wonders shall never end. The students and teachers of Sefwi Nzaworam D/A Junior High School in the Western region have witnessed an unforgetable experience this morning when a swam of fluttering bees entered the school premises and began attacking them sporadically forcing everyone to flee for his life.
According to the students, it was break time, so each and every student was getting out for break. But suddenly they heard a voice of a student crying near the school kitchen. They rushed to the scene only to see the school boy under severe attack by several bees. The bees started chasing the students who tried to rescue their colleague friend. The whole campus was bedevilled with pandemonium. Every student ran helter-skelter for his life.
According to the teachers of the school, they all ran away from the school when the bees began chasing them. They came back after some hours when the bees began retreating to where they came from.
The school feeding though ready was abandoned by the students because of the bees. The kitchen staff were not spared by the bees. They all ran for their lives and left the food at the mercy of the bees and goats.
The school is yet to critically assess the cause of the situation. We will bring you more updates on this matter.
This unfortunate situation led to the closure of the school before normal closing time.
Credit: Peace Fm.
The picture above is for illustrative purpose only.
Don't forget to click the + follow link for more updates.
Content created and supplied by: RainbownewsGh_official (via Opera News )