Nobody knows tomorrow this young man is being believed to be about forty years of age. He attended Ahantaman Senior High School now Ahantaman Girls Senior High in the year 1998 and completed in the year 2002, he offered Business as a course and was one of the brilliant, best and hard working student of the school as at that time. He was trusted and loved by many teachers as well as his colleges because of his good academics as well as his character on campus. He was at times entrusted to handle a class if a teacher thinks he or she will be absent from school.
 Friends especially, ladies often comes to him to get tuition on subject areas taught by the teacher they didn't understand better.
 When he completed, because of financial difficulties in the family he was working as a hardware shop attendant in other to gather some amount of money to further his education to the tertiary level.
Low and we hold things didn't go the way he expected it to go. He was latter on decided to assist his uncle who was selling clothes in the Takoradi market.
 How The Madness Started
It is also believed and perceived by people that his uncle who was selling clothes had wanted to use him for money ritual. His uncle took him to the place where the ritual was to be performed, he hided him for some days the family members especially his mother was always asking him where his son was upon giving the uncle pressure from the mother and other members of the family the uncle brought him back from the shrine where the ritual was being performed.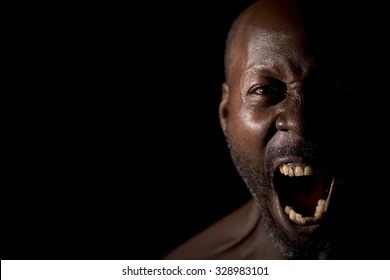 When the uncle brought him he was not all that well because they had already started to perform the ritual on him, they took him to a lot of mental facilities and prayer camps in the country but all to no avail.
 The real identity of this man cannot be revealed.
Content created and supplied by: Ekua-Adepa (via Opera News )