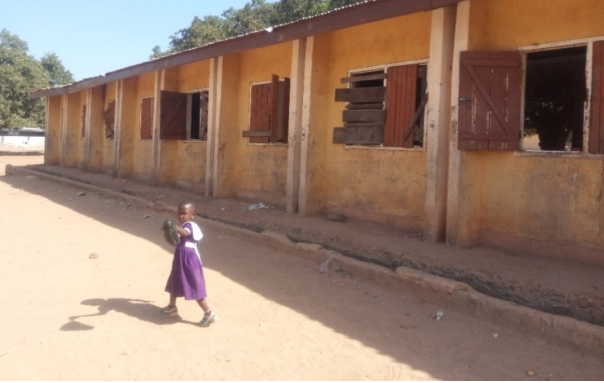 The Headmaster of Chegili primary school, Mr. Mohammed Ahmed Salim, commenting on the poor state of the Chegili Ahamadiya Primary School at Chegili in the Wa Municipality, he noted that the situation is affecting teaching and learning in the community. 
The Headmaster says the school has been in that unfortunate situation of lack of classrooms for so long, which is unthinkable for a school in the Wa Municipality.
it could be recalled that Info Radio reported pupils at the Chegili Ahamadiya Primary School sit under trees for teaching and learning. The only facility that was loaned to the community by a sheabutter processing company to house the pupils has been taken back by the shea butter company to recommence business. This was what some community members told Info News regarding the school facility.
Meanwhile, the headmaster of the school, Mahammed Ahmed Salim said the due to the lack of classroom block; the pupils get stranded along the educational ladder.
On what steps they have taken to solve the long standing problem of lack of classrooms, the headmaster had this to say
Content created and supplied by: Upperwestmedia.net (via Opera News )