In a letter dated 15th March,2021 the Ghana National Association of Teachers (GNAT) has issued a letter to all National Executive Members of the association. The letter gave highlights of the National Executive Meeting held on 6th March,2021 at the GNAT headquarters in Accra.
Among the issues discussed was the Base Pay and Minimum Wage for 2021.All teachers were informed that the Labour Unions were in discussions with the Ministry for Employment and Labour Relations to conclude negotiations for Base Pay and Minimum Wage for 2021.
All teachers were informed that the Responsibility Allowance that was suspended would be restored to qualified staff in June,2021.
Teachers that have pursued further studies but were still not upgraded should note that the delay in their upgrading was due to delay in securing Financial clearance from the Ministry of Finance.
Read more information from the letter posted below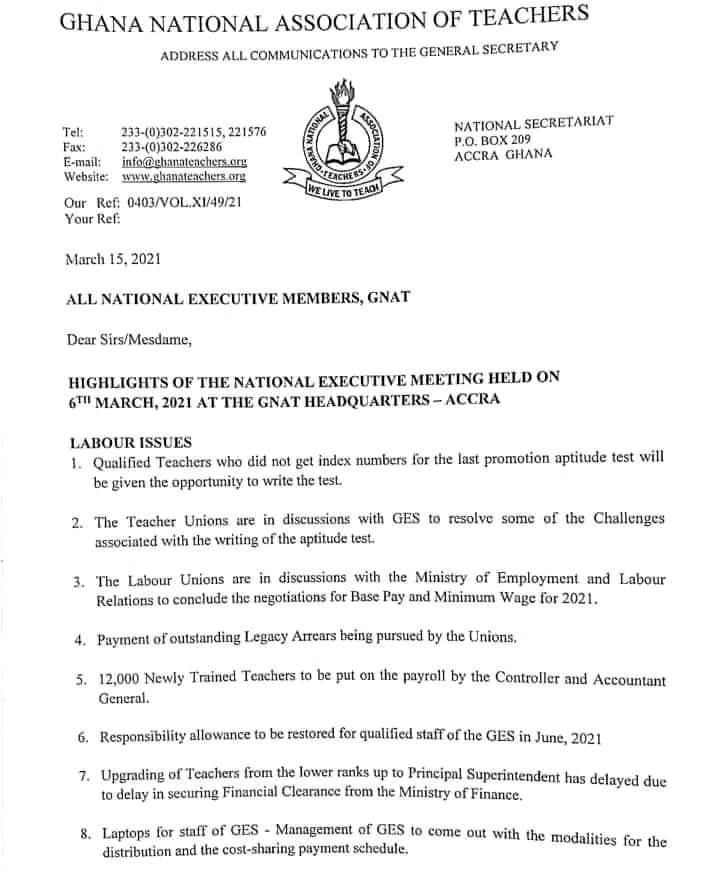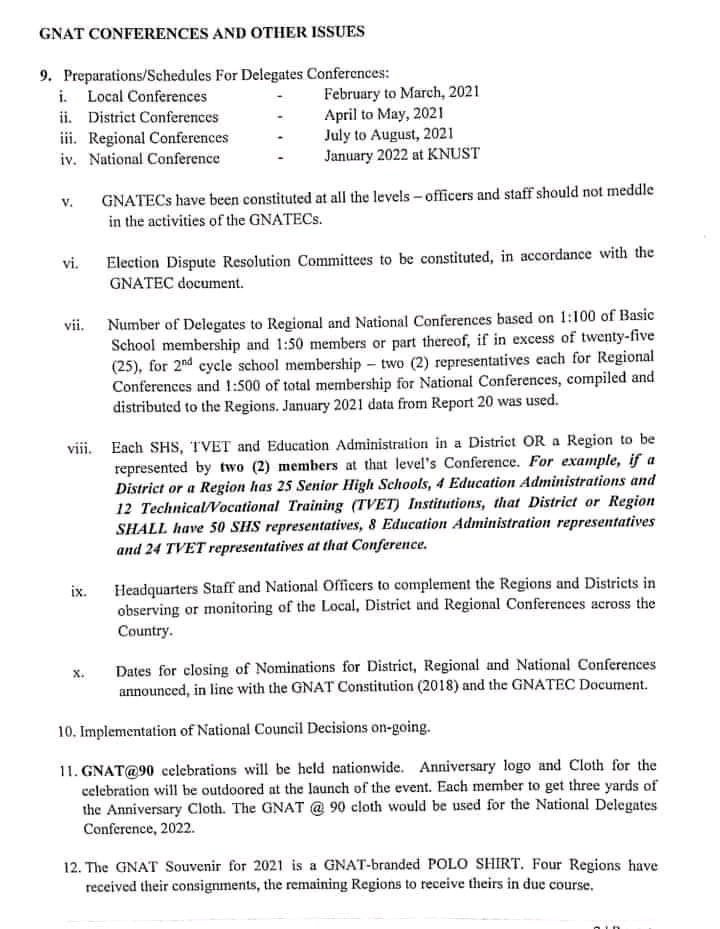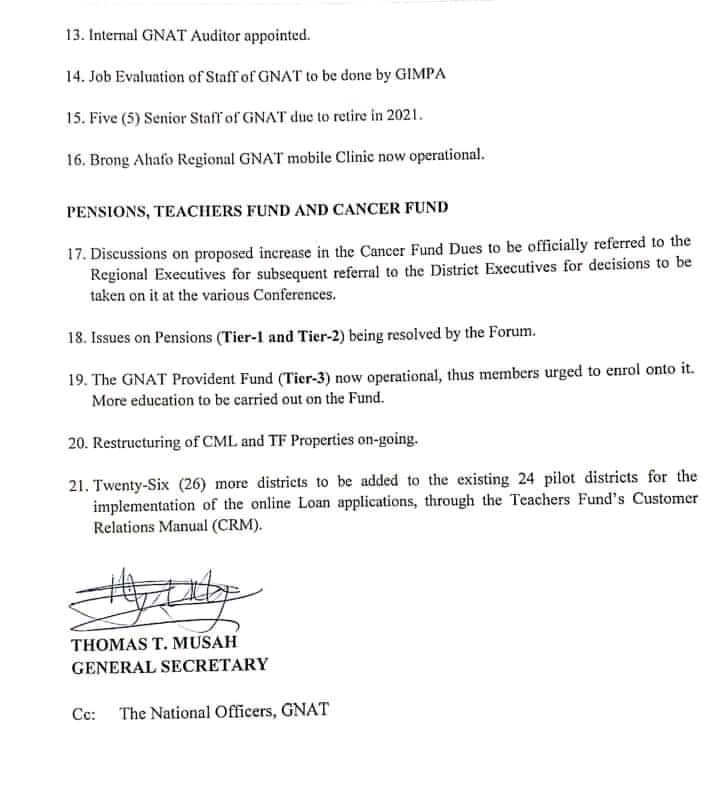 All teachers were assured that issues with TIER 1 and TIER 2 will be resolved by the forum.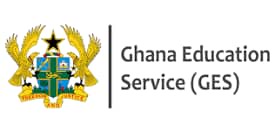 Content created and supplied by: Nanak.frans (via Opera News )