Teacher wows Ghanaians as he walks through 'Torrential Rain' to teach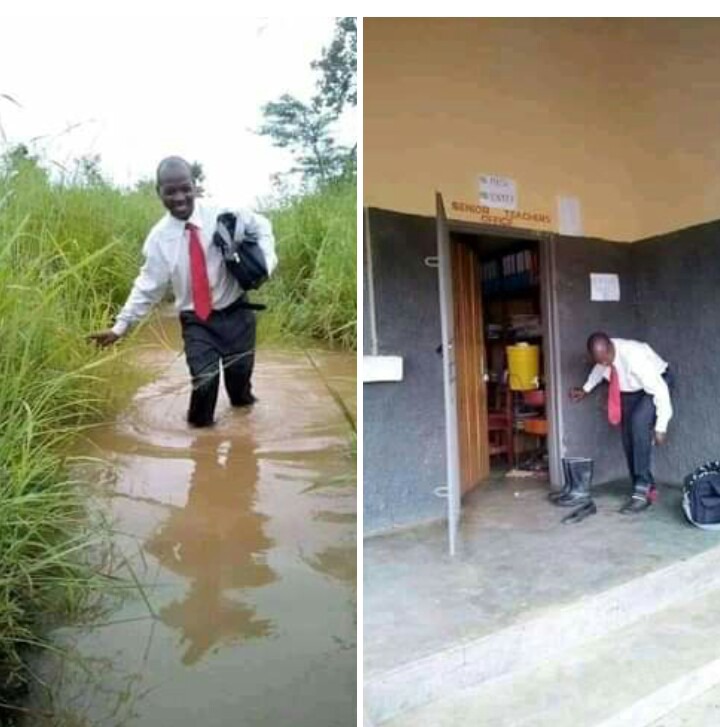 Life is all about sacrifices and genuine humility, towards something. The sacrifice and humility of a man, has raised questions from most Ghanaians, about his dedication for the job. Mr. Nyarko is a Teacher who's attitude to his job, needs celebrating. When I was young, I had a teacher whom my class hated, because he was frequent to class. He was the kind of teacher who will never miss a class, no matter what happened. If it was raining, he will put on raincoats, and make it to class just to teach. Many of my classmates hated him, and I even remember the name we gave to him. 
My teacher was very strict and we hated him for that. He did not give us a space to breathe, and never did he even give as a room to experience some freedom. Even on our leisure periods, he will take that class, and took as through our last lesson. We named him Ogyatutu, meaning, unhappy man. We called him that because, we thought he didn't like his bed, and used his teachings to escape his home responsibilities. What we didn't even think was, he just wanted to help us become somebody, not end up on the streets. My teacher thought me a lot of things, but we didn't see it until we grew up. Today, I would prefer to have him alive, but he is no more. He died before we became who we are today. 
Teacher Nyarko's story, has made me to remember a man who we once like. I can feel the urge his students will continue to give him, because of his attitude towards work. Many of his students will feel, and think just as we thought during our childhood days, but these kinds of teachers are the ones who deserve to be celebrated. This teacher earns a basic salary not a huge one like what these leaders are taking, he had no government car or resources to work, but he makes sure to be there for work every blessed day. I am touched by the struggles of this man, and I feel he must be celebrated.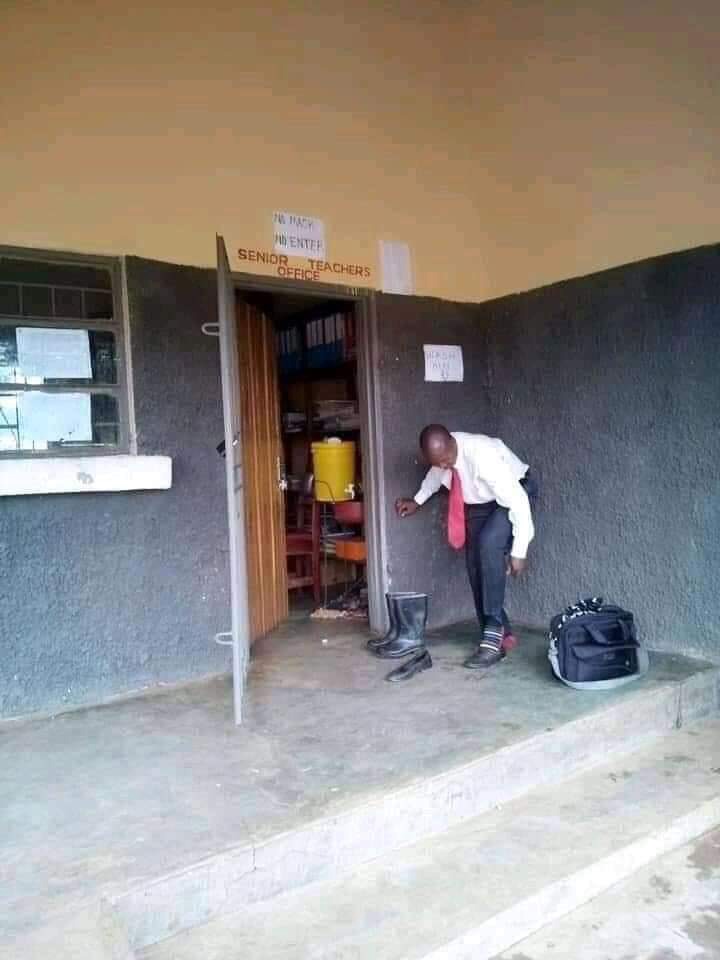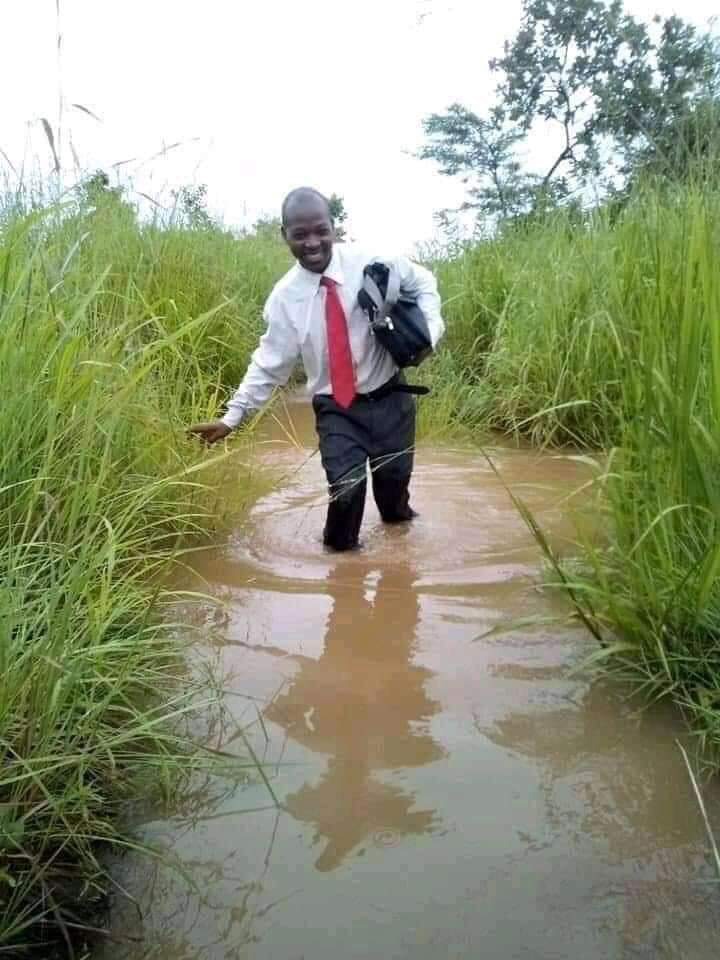 Content created and supplied by: RockyJDJones (via Opera News )