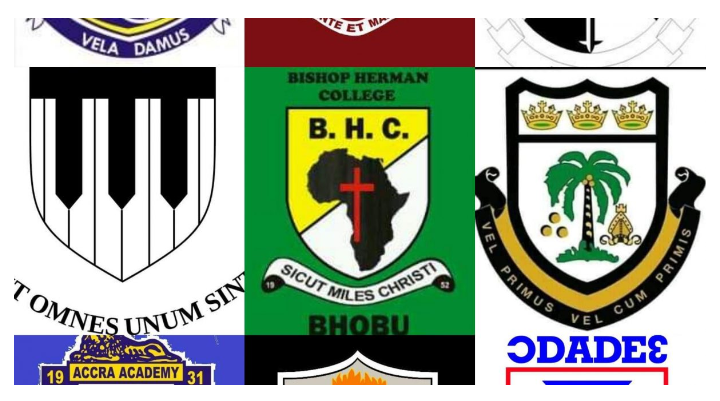 Most of the senior high schools established in the early first half of the 20th century in the Gold Coast (present Ghana) has beautiful Latin mottos.
This is understandable even though Latin was not the native language of the missionaries who established these schools, Latin was regarded as the language of the intelligentsia. To buttress this, schools like Mfantsipim (then known as Wesleyan High school) and Adisadel College (initially called S.P.G Grammar School, then later became St. Nicholas Grammar School) taught classical Greek and Latin as compulsory subjects.
The practice in doubt was borrowed from the Western world where these missionaries came from.
Looking at big institutions like Oxford University, whose motto is ("Dominus illuminatio mea) (the Lord is my light), Cambridge University, whose Latin motto -"hinc lucem et pocula sacra" (From here, lights and sacred draughts) among other others, it's evident that the practice was borrowed.
Today, I want us to take a look at the secondary schools in Ghana who pride themselves with Latin mottos.
I have painstakingly searched for the meaning of these Latin mottos in English to help us understand them.
Here we go:
Adisadel College: Meaning: Either the first or with the first
Opoku Ware School(OWASS)
Meaning: God is the light of knowledge
Bishop Herman College
Meaning: Soldier of Christ.
St. Louis SHS: 
Meaning: God wills it that all may be one
Archbishop Porter Girls:
Meaning: Purity of mind and body
St. John's SHS, Sekondi
Meaning: Preparing the way.
Ghana Secondary Technical School(GSTS)–
Meaning - with minds and hands
Fijai SHS, Sekondi
Meaning- To the stars, through thick and thin
Accra Academy
Meaning: To be rather than to seem.
Achimota School
Meaning: That they all may be one
Accra High School – Meaning:Opportunity comes but once
Labone High School
Meaning - Always first at dawn
St Monica's Senior High School
Meaning - all for one, one for all
St. Thomas Aquinas
Meaning - truth stands
St. John's Grammar School
Meaning - Power for Industry
Holy Child School
Meaning - Deeds not words
St. Peter's SHS: 
Meaning - For the duty of mankind
Pope John's SHS, Koforidua – 
Meaning - We set sail.
St. Roses – Veritas
Meaning - truth
Okuapeman SHS
Meaning - Always first
Tema SHS
Meaning - Nothing but the best
Ola SHS, Ho
Meaning - As we onward
St. Augustine's College
Meaning - Perseverance conquers all
Ghana National College
Meaning - For our forefathers.
Aggrey Memorial SHS: 
Meaning - Always aim high.
Presbyterian Boys SHS, Legon
Meaning - In thy light we shall see light.
Winneba SHS
Meaning - learn to serve your motherland.
Navrongo SHS: 
Meaning: The light of the North
Content created and supplied by: ghananewstoday (via Opera News )