Where do Member of Parliament's children attend school ? Check out the answer of Kwesi Pratt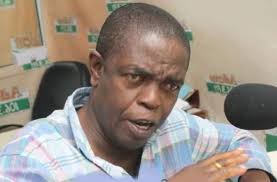 In one of his submission in this morning show of "Alahaji & Alhaji " on PanAfrica TV, veteran journalist Kwesi Pratt descends heavily on the strange and dichotomy attitude displayed by Ghanaian members of parliament as far as education is concerned in the country.
According to him, though these members of parliament are the ones who sometimes applaud for the free education policy implemented in the country, these same members of parliament used to send their own children in abroad for the purpose for them to further their education in a more comfortable atmosphere. " They (MP) are saying all sort of good things about the free education , just ask them where their own children are schooling and you will realize that these Members of Parliament send their children abroad" could he trigger towards these members of Parliament. Indeed this constitutes a trend that has been observed not only in our Jurisdiction but also in the whole continent of Africa where members of parliament, presidents ministers and co used to send their wards to school in abroad instead of letting them to attend the schools in their own jurisdiction.
What is your take on this statement made by Mr Pratt ? Is he right to trigger such comment ? Is that true ?
Drop vividly your comments
do click on Follow [email protected]
Share
Like
Content created and supplied by: [email protected] (via Opera News )