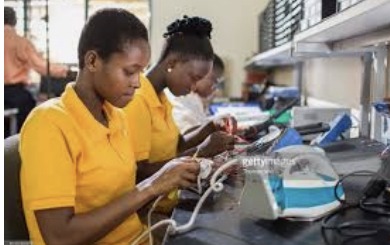 Technical and Vocational Education 
Technical Education is to provide relevant and quality Training, Skills to meet Ghana's socio-economic development. To create enabling environment for the youth to acquire quality demand-driven TVET employable skills and general education to enable them fulfill the country's TVET human resource requirements.
Technical Education advocates cite several goals of career-oriented learning experiences. For non-Technical -bound students, Technical Education can provide hands-on training that translates directly to attractive careers upon graduation. 
Challenges In Technical and Vocational Education in Ghana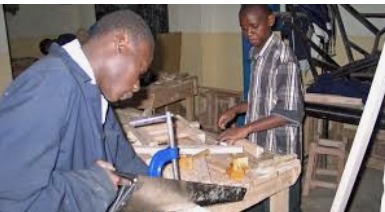 Most Ghanaians believe, Technical and vocational education is for students who are not academically good, if a student performed poorly in Basic Education Certificate Examination, the students is ask to go for Technical School.
Secondary Technical Schools for example students with, Applied Electricity and Building Construction students study two Science elective subjects. That is Elective Mathematics and Physics. 
Technical and Vocational Education is to provide skilled professionals in the country. 
Technical and Vocational education is not for students with poor academic performance.
By Nedved 
Content created and supplied by: Nedved (via Opera News )