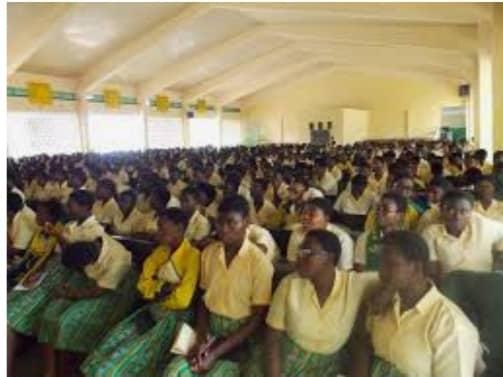 Covid-19 safety protocols have been binned in the secondary school, leaving students at higher risk of contraction of the disease. This is a posing danger. 
Senior High School first year students reported to school on 18th of March 2021.
First year Students who are expected to be on double track educational system due to their high enrollment figures are currently in school with the Senior High School year two(2) Gold track students.
According to Ghana Education Service, all first year students will stay in school up to 25th May 2021 for heads of schools to assign them to tracks. One batch of the tracks will be allowed to go home on 25th May 2021. 
Ghana Education Service abolished the double track system when they needed enough space in the schools to ensure meaningful social distance.
However, the Schools recorded high enrollment figures of the first year students which prompted management of Ghana Education Service to reverse their decision to abolish the double track.
First year Students were informed by management of the Ghana Education Service that, there will not be double track for them, hence first year students are to go on Single track.
In the COVID-19 Protocol guidelines for schools, the maximum number of students per class is thirty. Majority of the schools have eighty to a hundred students in a class disregarding the COVID-19 protocols. 
Ghana Education Service has stated that, the first year students in the double track schools will be on double track system whiles the single track schools continue with the single track.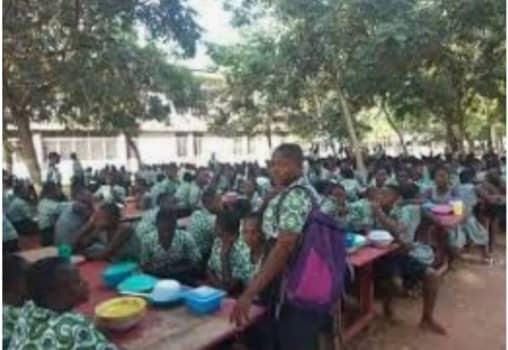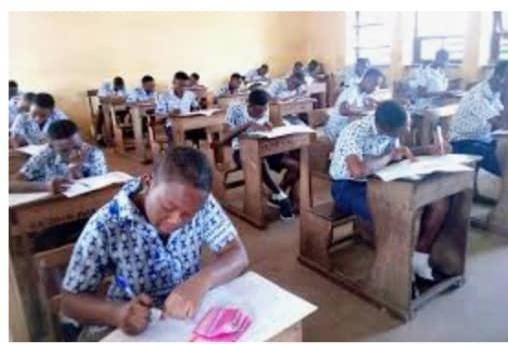 Students are currently chocked in the classrooms and dormitories, Ghana Education Service should allow the school authorities to assign the students to tracks and one batch of the tracks should continue the academic work for the other track to go home to ensure meaningful social distance in the schools.
We visited some double track schools in the rural areas and the number of students in a class is a looming danger. COVID-19 is not out of the country, we should continue to obey the protocols.
Content created and supplied by: Kakkra (via Opera News )