Thank you for clicking on this article. Please follow me for more updates
Payment of Allowances for teachers in Ghana is a big problem. One of such allowances is the responsibility allowance that is to be paid to teachers who have taken additional responsibilities aside their core duties as teachers. some of the teachers to enjoy this allowance are
headteachers
senior house masters
house masters
form masters
assistant heads in SHS
You will recall that this allowance was stopped by the government about two years ago and all attempts by teacher unions to push government to restore such allowance prove futile.
In the latest development all headteachers are to fill a form that was designed by National Association of Graduate Teachers and submit it latest by 1st of March, 2021 to their regional secretariat.
All teachers who qualify for the responsibility allowance are to ensure that their names are captured in this important document before it is submitted.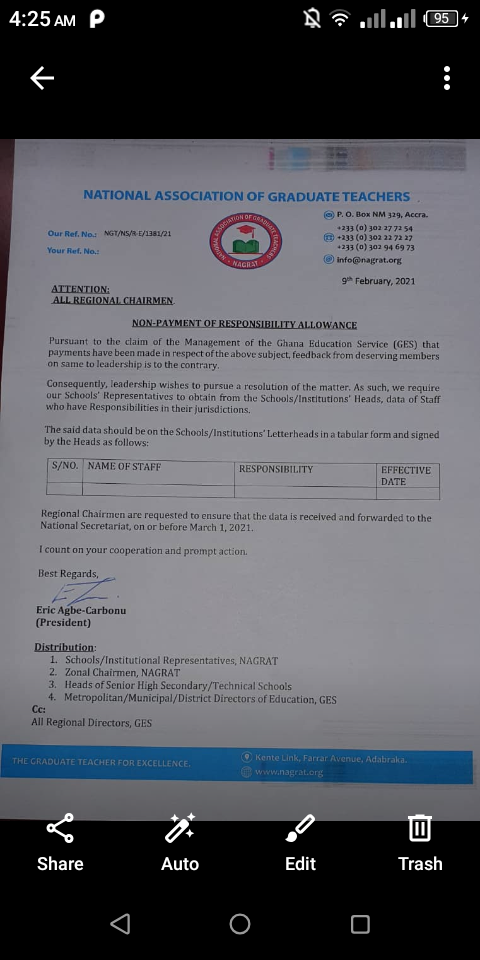 Content created and supplied by: ERIC1104 (via Opera News )