Parental guidance is a very important thing as parents and making sure our children are leading responsible lives should be the main goal every parent should ensure.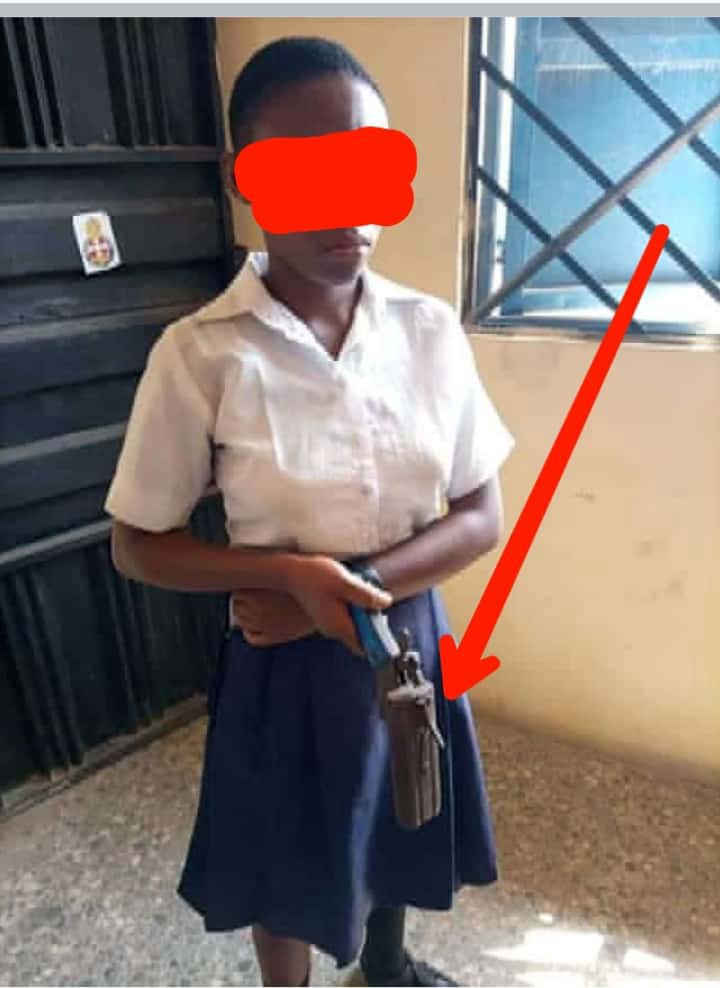 A young student of the ekot Ewa government school in calabar cross river state in Nigeria took a locally manufactured gun to school to threaten her teacher who had warned her to barber her colored her.
Bad acts such as truancy absenteeism and refusal to do class assignments are usually very common in most schools but for a student to take a gun to school is just beyond the line.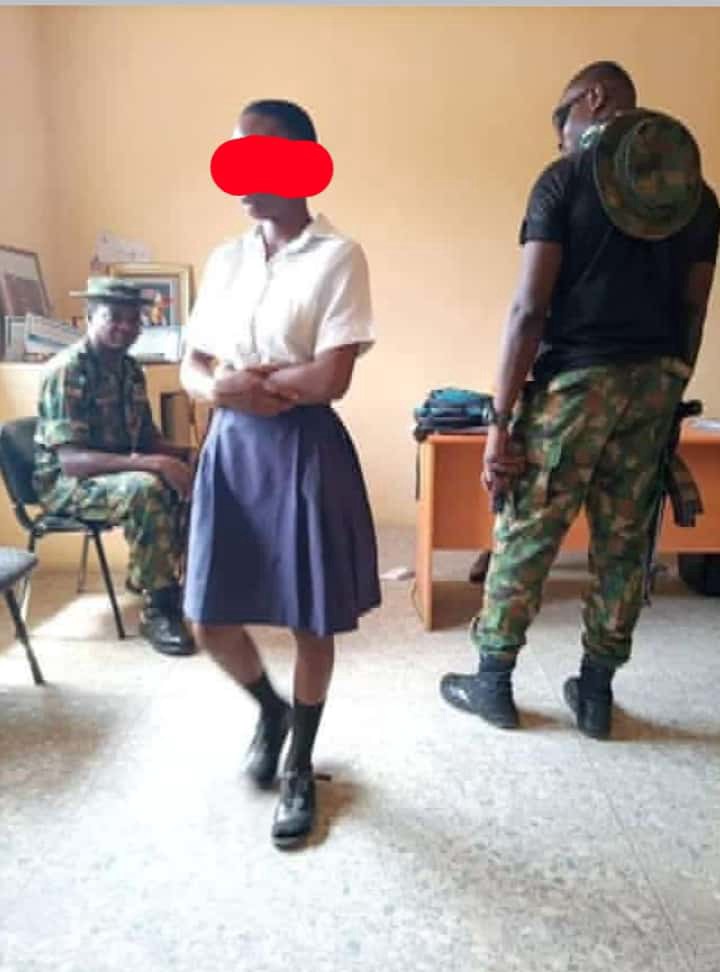 In a photo which has gone viral in Nigeria and other neighboring countries such as Ghana shows the girl in her school regalia with army men standing with her in the principal's office.
A lot of people have lamented their utter dismay and shock at the guts and boldness of the young undergraduate student.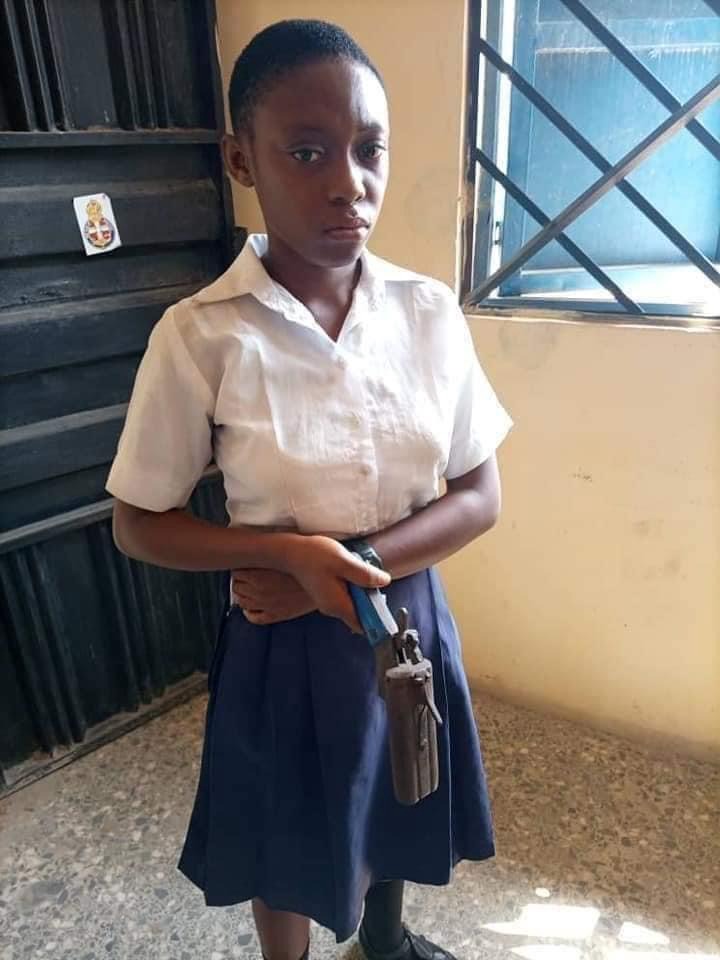 Such student behaviors are totally uncalled for and must be totally abolished and such students expelled to prevent them from influencing their other colleagues.
Please tap on the follow button above and share this article to your friends and family thanks for reading.
Content created and supplied by: Informative-news (via Opera News )