As a student sometimes when you failed your examination, do not say negative words that will discourage you but say positive things. These are some positive word you should say
1)     I failed this course last term but this term am going to pass
2)     I prepared for this test and I know that am going to pass it
3)     This term I feel good about myself and my ability
4)     I know that I worked hard this term and am going to pass
5)     Am not going to worry about the difficult questions
These are some negative words you should not say.
1)    No matter what I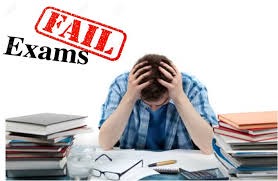 do I cannot pass this paper.
2)     I am not good in mathematics so why should I write it.
3)     I cannot remember the answer so I will not even try it.
4)     I have forgotten the problem so am going to fail.
5)     I failed this course last term and am going to fail again.
Content created and supplied by: kaycidiGh (via Opera News )