Before you read, kindly hit on the follow button above for more exclusive contents.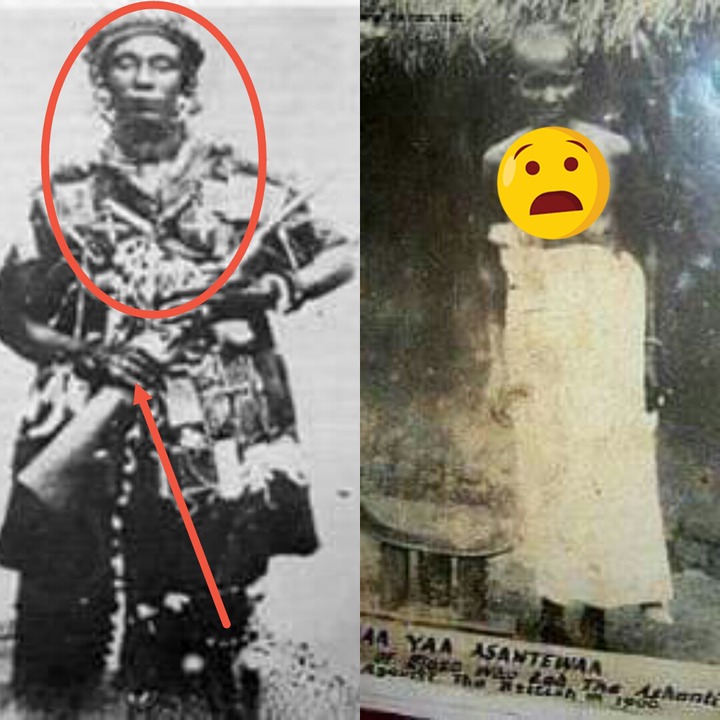 I am even surprise that artistic impression came to overtake Yaa Asantewa's photo. Lady Hodgeson who met Yaa Asantewa described her very well as an old Lady of wisdom who sat close to Nana Mensah of Obuabasa stool. This meeting was 1898. Yaa Asantewa was too old to go to war. I am yet to see where she hold the gun to fight.
We know Frema Ototua of Takyiman went to Adinkra War and Yaa Asantewa of Akuapem went to Sokode war at Krepe when King Kwadade was killed. But my dear Yaa Asantewaa's story is more often written from Asante source. When I tell people to research for the truth instead of what most of our books tell us, they say , " You want to change our history ". 
Today , we don't even know whether the picture or the story of Yaa Asantewaa is true . I heard from the history of Akans that women do not go for war and that the Yaa Asantewaa of those days never went for war . She was more of a priestess who fortified her warriors for success in wars.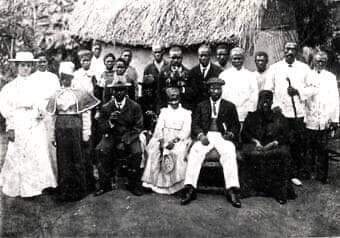 Now , her current story became more popular when it was published into basic school books by early 1970s for studies. Nobody cross checked or challenged it because they needed stories of Ghanaian origin to teach and learn with. 
So most of our authors and publishers do harm to us as they write from their imagination more than research made . The story of Yaa Asantewaa as told in Ghanaian common books is different from the one told in Ejisu where she originated .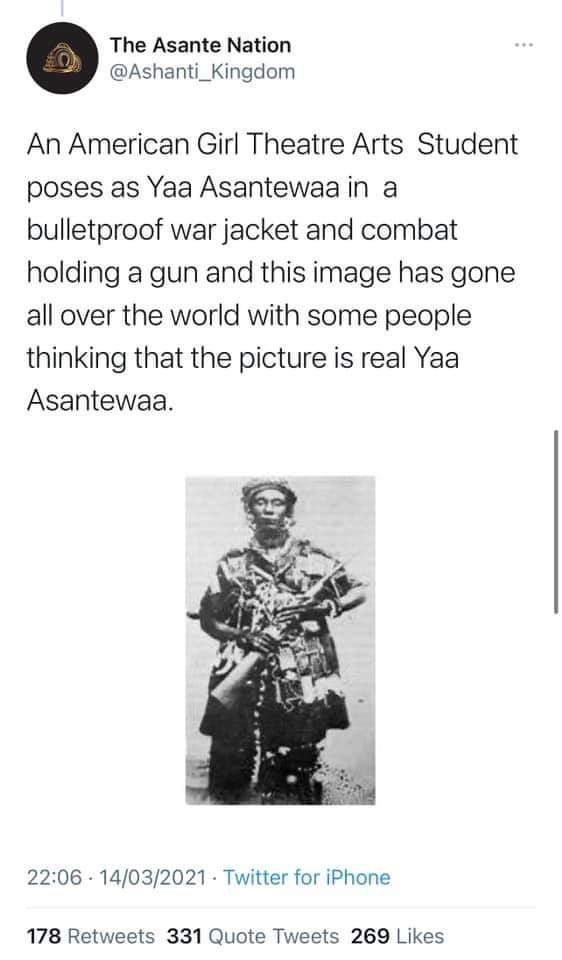 Today these similar authors and publishers are publishing ethnocentric and false materials for studies under the watch of GES, NACCA and Ministry of Education. If they were not to be challenged as some people are doing it will come to stay and form part of our narratives . 
According to historians, this picture is not the real Queen Yaa Asantweaa. It seems to have been used as a 'symbolic' image of her. Though the identity of the woman in the picture is currently unconfirmed.
Content created and supplied by: Zionthefighterexclusives (via Opera News )