On February 17, 2021 the outspoken law professor, Kweku Azar, expresses his grievances toward the stereotyping of ladies in the various tertiary institutions in Ghana on his Facebook page.
According to the renowned law professor, Kweku Azar, the Vice Chancellor of University Professional Studies, Accra (UPSA), has ordered lecturers to sack students who dress indecently to lecture hall.  
He believes that the institution has embarked on frivolous exercise. This is because the school has implemented a policy on a basis of partial assessment of the problem. 
He calls for holistic approach in order to ascertain and address the real problem that attributes to indecency in our communities. 
He advocates abrogation of harassment of female students in various institutions on the basis of dressing. 
He asserts that tertiary schools should not be labelled as a 'dressing inspecting' institutions by violating the fundamental human rights of students. 
He wrote that 
"The last time it was the President of the GBA. Now it is the VC of UPSA issuing a stern directive to female students to desist from wearing "indecent" outfits" or dresses that "show skins."
The VC has also ordered lecturers of the University to throw out female students who come to class indecently dressed.
Why are we turning lecturers into dress inspectors? 
Why this obsession with what girls choose to wear?"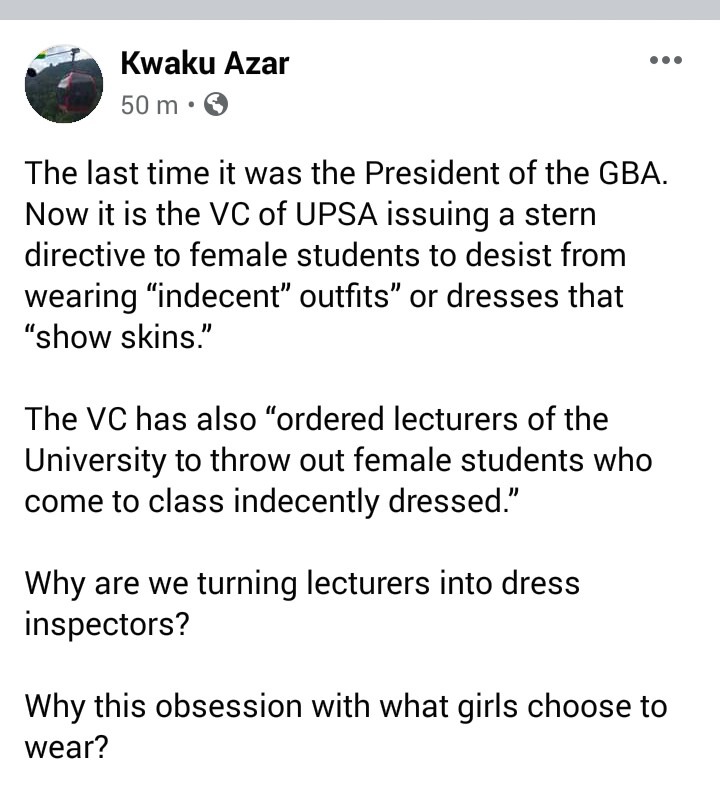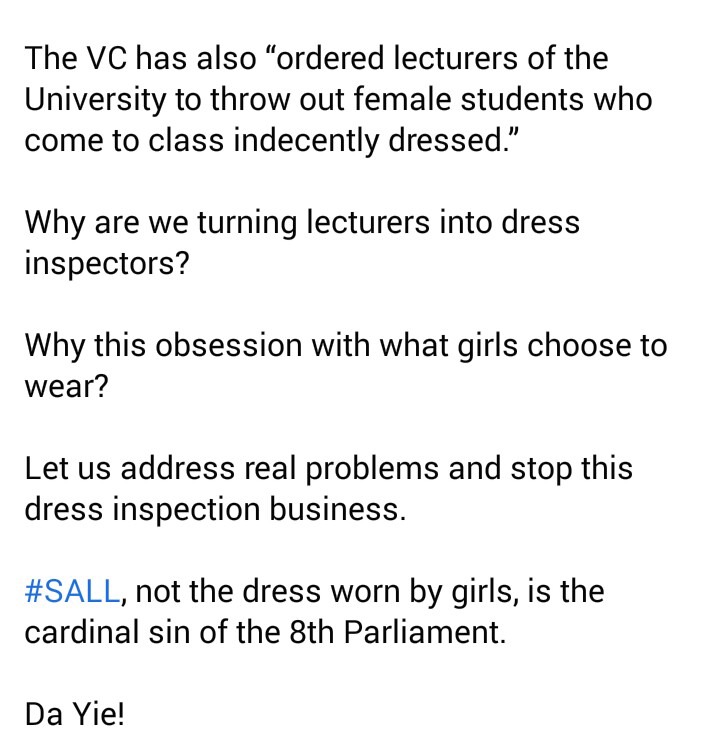 Content created and supplied by: GH_LocalNews (via Opera News )