Kindly follow me to get access to all my newly published articles.
With that been said, let's get right into this article.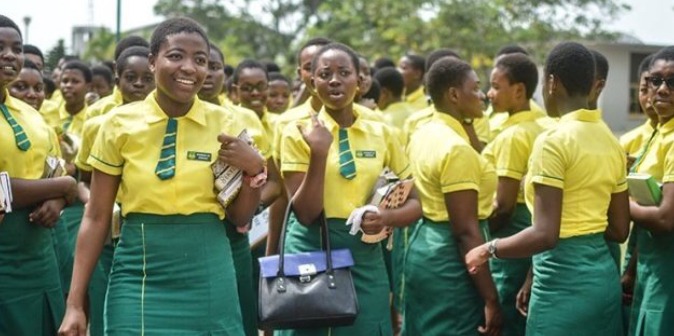 The rise in active cases of the deadly coronavirus disease around the world has put fear and panic amongst individuals even though the various measures put in place to curb the spread of the virus are still in place.
Since the resumption of academic work in the various schools in Ghana, there have been lots of instances and reports that revealed the countless number of students who have unfortunately been infected with the coronavirus disease over past couple of weeks.
The President however has implemented several policies, measures and protocols in the various educational sectors in other to ensure the safety of students amidst the spread of the coronavirus disease but it seemed all efforts had been futile.
During President Akufo-Addo's 22nd Address on measure against the spread of the coronavirus disease, he highlighted that, a second lockdown would be imminent if the various protocols weren't obeyed.
However, considering recent confirmed cases and deaths as a result of Covid19 disease, we can clearly notice that even though the protocols were imposed, the active cases keep escalating.
Over the past couple of weeks as all public and private schools were given the green light to begin academic work, more than 50 students in the various primary, JHS, SHS and Tertiary schools have tested positive for the coronavirus disease which has put lots of fear amongst their peers, parents and students across the country.
These students would have infected their fellow colleagues without even knowing they were infected first and this would cause more harm than good to the country as a whole as sophisticated measures would have to be imposed to fight against the pandemic in the various schools with or without confirmed active cases.
With respect to this, the President would have no option but to close down all schools again in other to save the lives of our future leaders which would have a positive impact on the country's economy, education, health and the citizens well-being.
Furthermore, a more advanced learning plan such as virtual classes and just to mention but a few could be implemented for all final year students who in JHS, SHS and Tertiary since it will ensure their progress in terms of their academics as they complete school.
Do you think all schools should be closed down considering the recent rise and confirmed coronavirus cases in the various schools?
If No, what protocols do you think should be implemented in the various schools to curb the spread of the deadly coronavirus disease?
Let's know your thoughts in the comment section below.
Don't forget to like and share to all your friends and loved ones to know their thoughts on this article.
Kindly follow me to get access to all my newly published articles.
Stay Safe.
Content created and supplied by: DrBright (via Opera News )