The University of Ghana holds its Final examination onsite. The Business and Executive Committee at its meeting held on 4th January 2021 deliberated on the proposal on the mode of Final examinations for 2020/2021 academic year.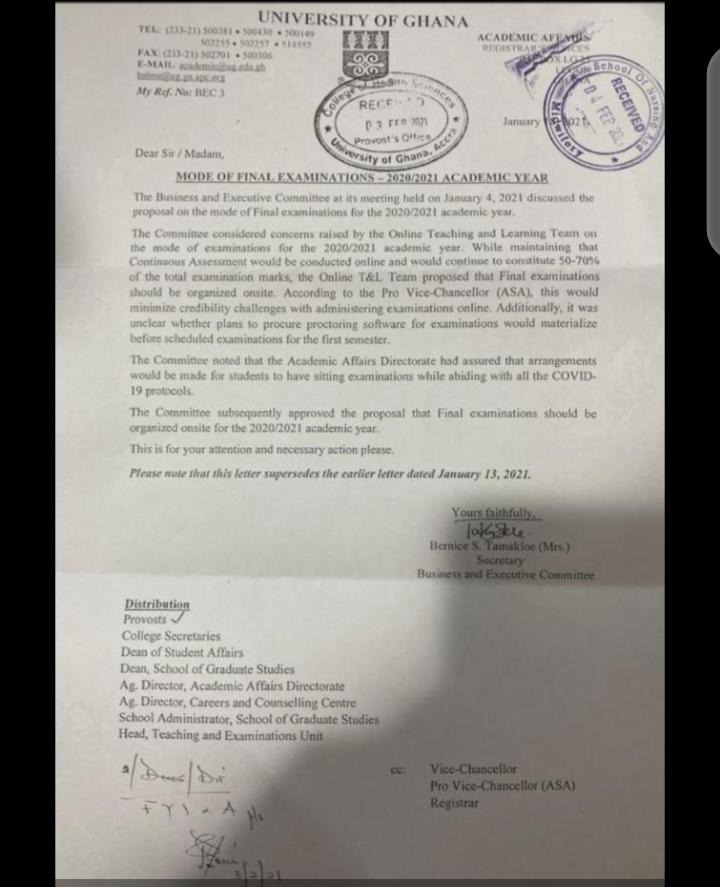 During the meeting, the Committee considered concerns raised by the Online Teaching and Learning Team on the mode of examination for the academic year. Resulting from these challenges students face during the examination online. The Continuous Assessment would be conducted online and would constitute 50-70% of the total examination marks. Following the Pro vice-chancellor(ASA) speech, this would reduce the credibility challenges with examination taken place online. Again, plans have not yet been taken to purchase proctoring software for examination, therefore information would be given before the commencement of the exams.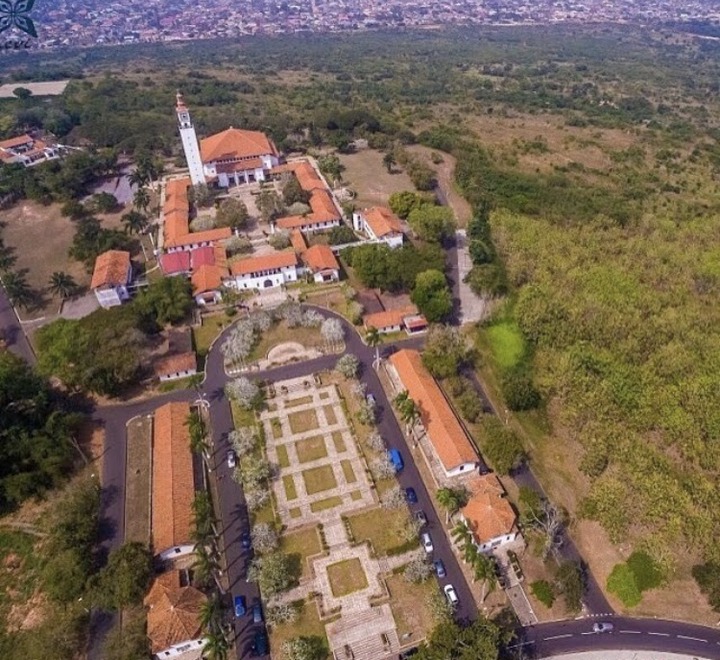 The stakeholders, as well as the Committee noted that, the Academic Affairs Directorate had assured that plans have been made for students to have a sitting examination while obeying the Covid 19 protocols.
The Committee has accepted the proposal that the Final examination should take place onsite for 2020/2021 academic year.
In conclusion, would students be excited about this new arrangement?
Content created and supplied by: HubTertiary (via Opera News )