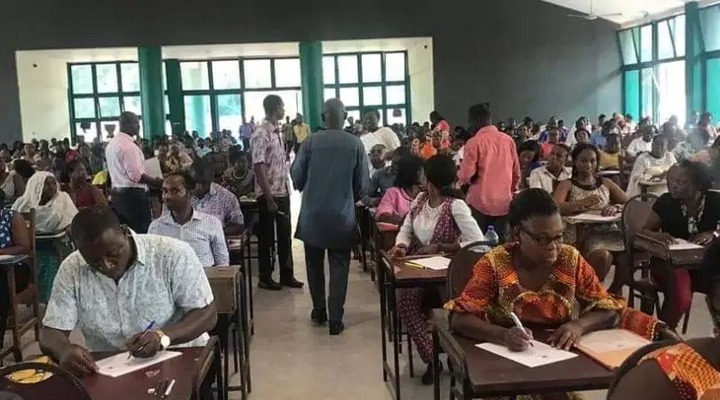 Teachers who fail in the Ghana Education Service aptitude test for promotion will not be upgraded to new rank, such teachers will stay on their current rank until they pass the aptitude test. If it takes the teacher five years to pass the promotion exams, the teacher will remain in the current rank until the teacher pass the promotion exams.
In the School, if there is a vacant position as assistant headmaster in the Senior High School, Head of Department, Senior Housemaster, Priority will be given to teachers with the higher rank not long serving teachers.
A teacher can teach with twenty-five years experience without passing the promotion exams that the teacher cannot hold any position in the schools.
When a teacher is promoted, the teacher's salary scale is upgraded to match with the new rank. When a teacher is promoted, the salary is increased from two hundred cedis to two hundred and fifty Ghana cedis monthly depending on the rank. It's every teacher's dream to pass the GES promotion exams.
Promotion can be exemplary conduct or an employee whose performance is exceptionally remarkable may be promoted based on the Scheme of Service, Such promotions must be approved by the GES. Management on a case-by-case basis.
The identification of teachers/officers with exceptional performance should be such that it is not abused.
As much as reasonably practicable, vacancies at the Management level shall be filled by promotion from within the Service.
Such vacancies shall be advertised internally and opened to all employees who have the requisite qualification and experience as may be laid down from time to time.
Content created and supplied by: Kakkra (via Opera News )