Ghanaian TEACHERS are indeed blessed to have the incoming minister of education, Hon. Yaw Osei Adutwum.
Share this article to everyone teacher.
Press the (+) follow button for more updates.
From a thorough research made about the Minister designate for Education, it is believed that Ghana is going to have a memorable four years in the history of our Education sector as a country. Teachers are to expect a minister who understands their needs and is prepared to meet them all.
The observations below prove the fact that Dr. Yaw Osei Adutwum will bring a transformation into the Education sector.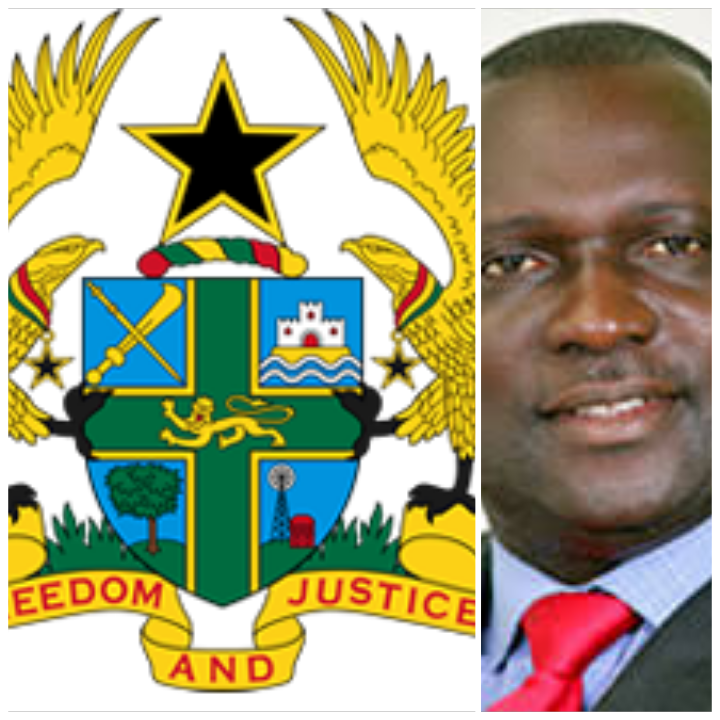 A BRIEF BACKGROUND
Dr. Yaw Osei Adutwum is a Ghanaian politician and member of the Seventh Parliament of the Fourth Republic of Ghana representing the Bosomtwe Constituency in the Ashanti Region on the ticket of the New Patriotic Party.
Born: April 9, 1964 (age 56 years), Bosomtwe District
Personal life: He is married with a child. He is a Christian and worships at the Pentecost Church.
Party: New Patriotic Party
Education: University of La Verne, Kwame Nkrumah University of Science and Technology, Kumasi High School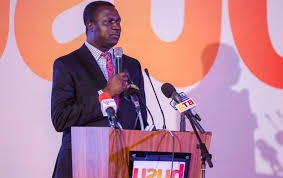 He holds a PhD in Education Policy and Administration from the University of Southern California and a Masters in Education Management from University of La Verne in California. His undergraduate degree in Land Economy was completed at the Kwame Nkrumah University of Science and Technology in Ghana.
HIS EARLY LIFE AND EDUCATION
He hails from Jachie in the Ashanti region of Ghana. Dr. Yaw Osei Adutwum obtained a bachelor's degree in Land Economy (Business Administration with a major in Real Estate) from the Kwame Nkrumah University of Science and Technology prior to he migrating to the USA and also holds a master's degree in Education Management from the University of La Verne and a PhD in Educational Policy, Planning and Administration from the University of Southern California. He is also an old student of Kumasi High School in Ashanti Region-Ghana, where he had his Advanced level education certificate.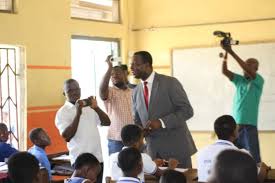 CAREER 
He founded the New Designs Charter Schools but prior to that, he worked as a Mathematics and Information Technology teacher at the Manual Arts High School for ten years and within this period, he founded the International Studies Academy which served as a small learning community for students to thrive academically and socially.
 He also served as the lead Maths teach in the USC/ Manual Arts Neighborhood Academic Initiative (NAI). 
He was also part of the task force established by the National Research for Career and Technical to develop a national model for career and technical education in High School and College levels.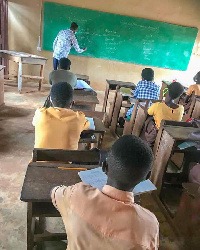 HIS CONTRIBUTIONS 
As part of his contribution to the development of the country's education, look at what the chief of Deduako said about him;
Nana Agyei Panin, the chief of Deduako near Kuntenase in the Bosomtwe district had highly commended Dr. Yaw Osei Adutwum, the Member of Parliament for Bosomtwe for his contributions to development in the district, Ashanti and Ghana.
He described the MP who was also the then deputy minister of education as a wonderful person whose dream has provided better education for the youth in Ghana, citing how his outfit has managed government's flagship programme free Senior High School with its attendant double track system.
Nana Agyei Panin said Dr. Yaw Osei Adutwum is the man Nana Akufo-Addo and Ghana need to develop the educational system and turn round the prospects of education in Ghana.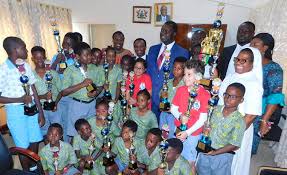 The chief said the achievements so far chalked by Dr. Adutwum are enormous and must be commended for his contributions to national efforts, especially in the area of education.
Nana Agyei Panin further pointed to the employment of about 650 with the Ghana Education Service (GES) through the instrumentality of the Dr. Yaw Osei Adutwum as well as providing foreign scholarships to 15 people to study science and other related courses.
The MP has built an assembly hall and an administration block for the Jachie Pramso SHS, an administration block for Beposo SHS, 2-storey teachers' bungalow, a dining hall as well as a school bus for St. George's Senior High Technical School at Kuntanase.
The chief also mentioned the construction of a 12-unit classroom block for Jachie DA1 Primary School and construction of 6-unit classroom blocks for Jachie Anglican, Pranyinase, Feyiase RC, Boneagya DA and Asisiriwa Methodist to the credit of the Bosomtwe legislator.
Dr. Osei Adutwum helped established kindergarten for Aduaben Methodist, Jachie DA1 and Nkwanta D/A.
He is one man whose dream has provided better education for the youth - both in Ghana and in Los Angeles in the United States of America.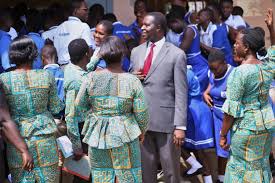 SOME REFERENCE FROM GOGGLE
He has variously been described as, "A wonderful person"; "a good Math teacher, who has a good personality."
Others see him as, "A great man and a Mathematician who understands students".
His commitment in the growth of the education sector in Ghana is stems from his assurance prior to the 2016 elections to use his rich experience to help then NPP government transform the current system of education in Ghana by rectifying the trend where the gap between the rich and the poor keeps widening in terms of provision of quality education.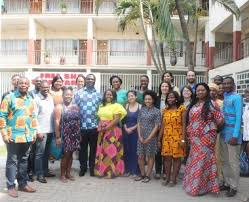 The then Deputy Minister of Education Dr. Yaw Osei Adutwum charged Heads of Senior High Schools to make a special arrangement for pregnant and lactating students to take part in the West Africa Senior Schools Certificate Examination (WASSCE) which was one incidence that peg back many girl child students.
M
It doesn't surprise many seeing Dr. Yaw Osei Adutwum as the man Ghana has all these years been waiting for to help develop an educational system that gears toward realising the goals of education in Ghana.
THANKS FOR READING.
SHARE AND COMMENT ON THIS ARTICLE.
FOLLOW THIS PAGE FOR MORE UPDATES
Content created and supplied by: Ghana_News_360 (via Opera News )