Meet the world's first Mathematical 'watch' built by Ghanaian student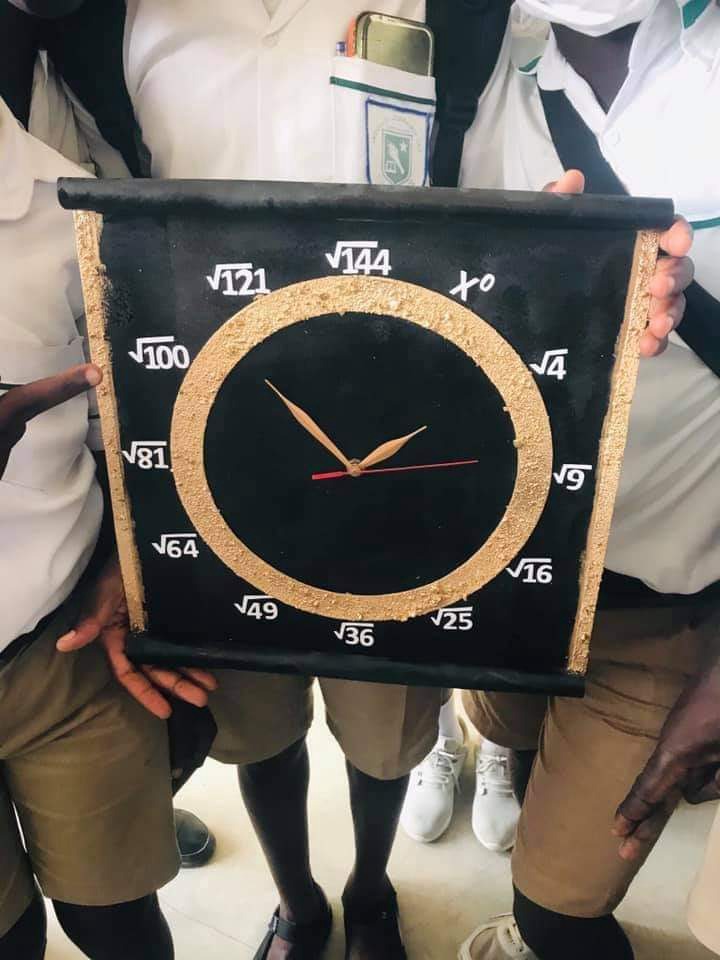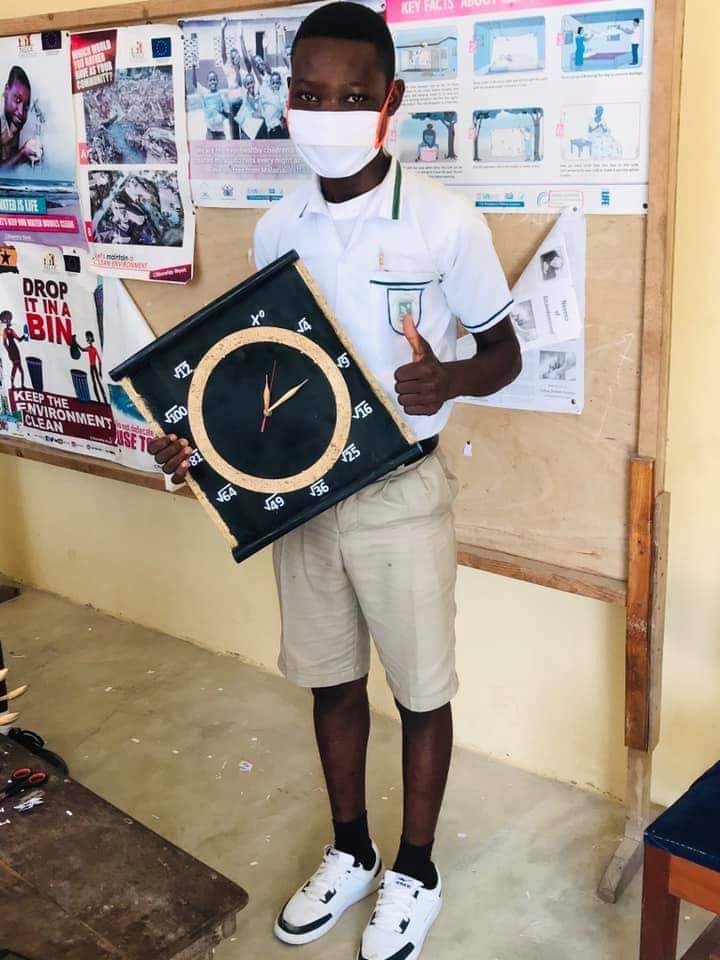 The Ghanaian education system is bridled with structure challenges in access and participation.
For example low quality in terms of poor pupil learning achievement; inadequate supply of trained and qualified teachers, resulting in extremes of class size; and lack of resources for teaching and learning.
Though, there have been deliberate efforts to improve access. For example, the introduction of Free Compulsory Basic Education and Free SHS a lot needs to be done to improve quality.
Amid the challenges, Accra News has cited a form two pupil of Amanful Catholic Boys School in Cape Coast Ogua with the world's first Mathematical watch.
Accra News sources can confirm Eric Osei Amoateng as the inventor. We have learned, he designed and manufactured this wall clock to help his classmates understand the concept of square numbers in Mathematics.
Eric Osei Amoateng reportedly used cardboards, A4 papers, sand, glue, spray paint, and broomsticks to create this novelty to improve teaching and learning of Mathematics.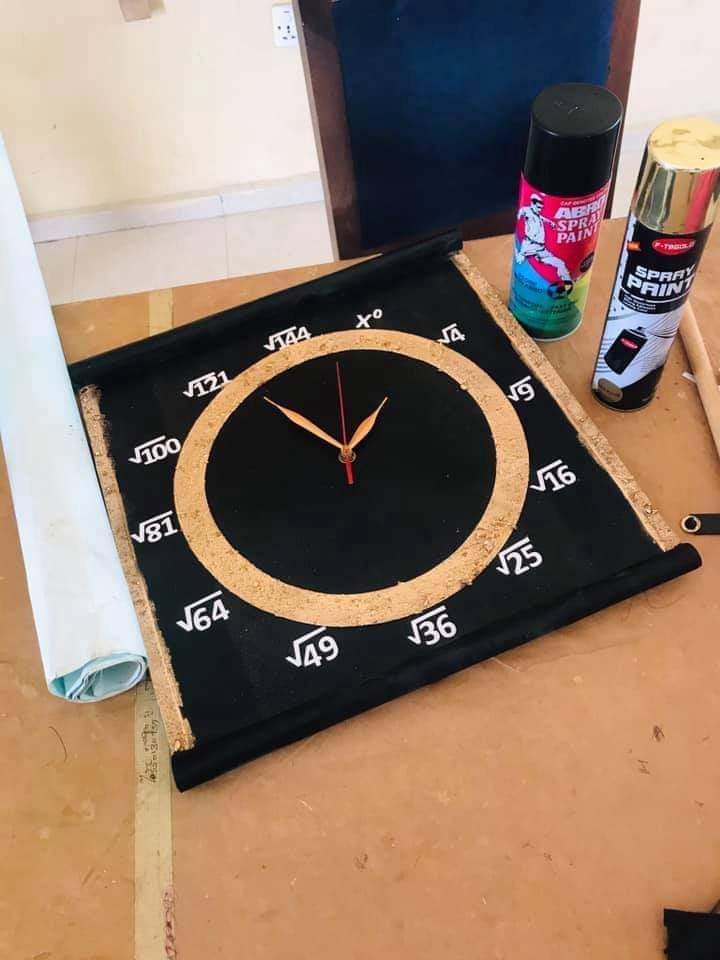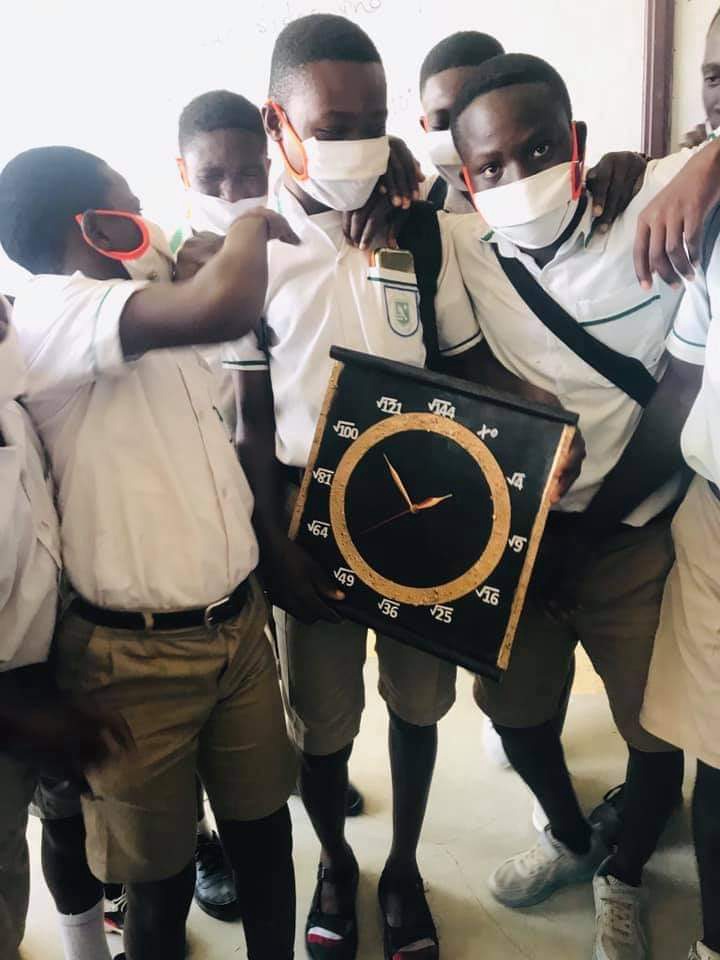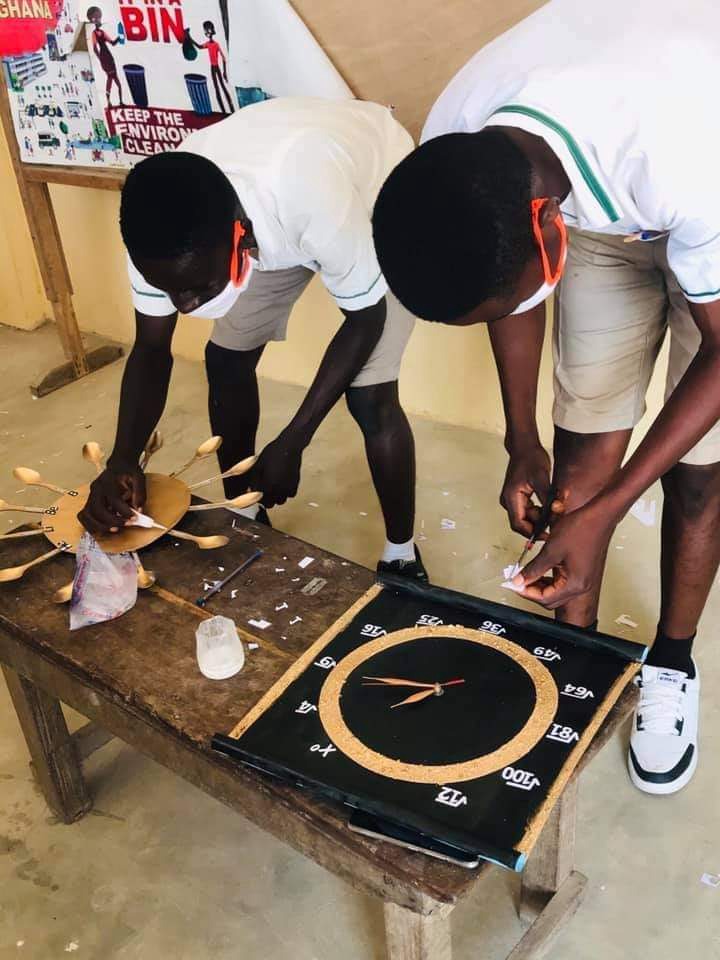 Thanks, Eric Osei Amoateng we hope the Universities, polytechnics and colleges will follow your footsteps because Ghana cannot develop without a paradigm shift from the guggisberg education system.
Content created and supplied by: Accra (via Opera News )