The teaching profession is increasingly becoming unattractive to most of the teachers who opted to ply their trade in the field of teaching.
Aside the challenges that the average teacher is confronted with,such as poor teaching environments, bribery and corruption from their superiors from the different educational directorates, salary arrears lingering for years now, awful conditions of service and very poor remuneration.
Today's teachers in Ghana are being faced with yet another dilemma which everyone seemed quite about including the stakeholders of education.
The implementation of the new curriculum from NACCA took off last year and as at now ,no textbooks are available for the proper,formal and organised implementation of this new curriculum.
Teachers are therefore left with no other option than to fish online for information to teach content of this new curriculum which is extra burdening the poor Primary and JHS teacher who has to buy credits virtually on daily basis for bundles.
The sad news about this who situation is that ,the inactions of the Ghana education service is giving room to some individuals who only think about their profits and not the content of the books they write and as such throw a lot of chaff into the book shelves all in the name of writing textbooks..
Sadly teachers can't also write their own textbooks since selling of books and other stationeries have been abolished in our schools.
Sometimes, I blame the teacher unions for not acting in good fate on behalf of the ordinary teacher. This unfortunate situation has been happening but none of these unions has confronted the appropriate authorities to seek a redress.
As at now,the pupils from class six who entered JHS1 in 2021 are still being taught the class six topics and this is been done by teachers who have absolutely no training concerning the newly introduced syllabus.
The teachers in JHS were supposed to attend a workshop on the implementation of the new NACCA syllabus but as at now,the teachers have not attended any workshop yet are compelled to teach the newly enrolled syllabus.
This and many other problems that teachers at the primary and JHS levels have to deal with and unfortunately have no one to help them address this issue..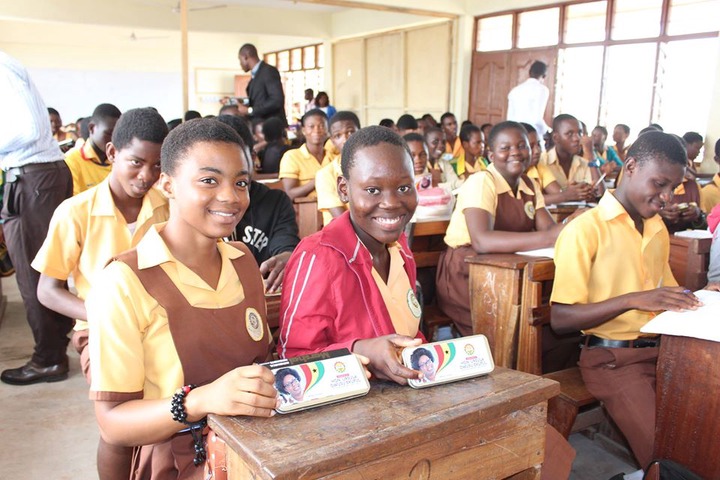 Content created and supplied by: Kofi3 (via Opera News )