His Excellency, President Nana Akufo-Addo, worked in France at the Paris office of the U.S. law firm Coudert Brothers from 1971 to 1975 where he could speak good French at the bar. Abedi Pele children attended the French School of Accra. France has reputable universities such as the University of Paris, the University of the Sorbonne, the University of Strasbourg, the University of Bordeaux, etc. His Excellency. If you live in Ghana and would like to continue your studies in France, no worries. I will show you the steps to take to get your admission free of charge. You don't need to hire a third party to help you in any way. You won't need anyone to charge you a dime.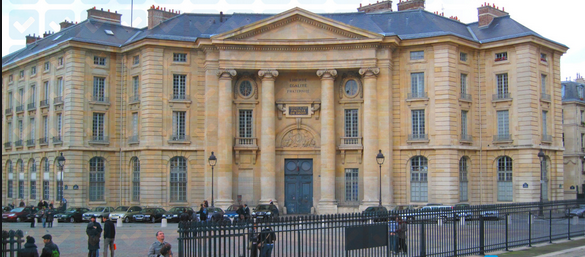 First of all, you must have in detail what you have learned at the University from level 100
1- You need details on all the programs ( all the credits); topics; sub-topics in detail from level 100 to 400.
2- You just have to type in a sheet of XLS paper on your computer all the courses you have had from level 100 to 400 (4 in total)
3- You must make a photocopy of all your certificates as well as the certificate with the marks obtained from level 100 to level 400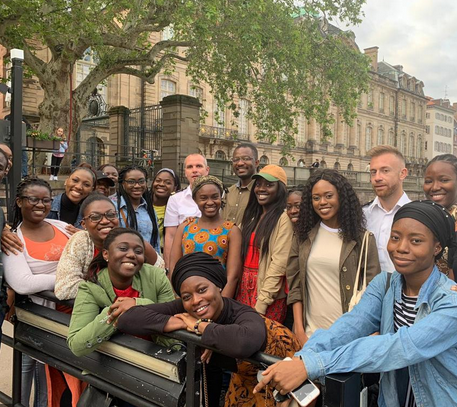 picture: University of Ghana students in France
4- After that, you will have to go online and search for the Master's degree you want on the university websites.
5- You must choose at least 5 different Universities then send to each of them an application letter in which you must mention the Master's course you would like to do and the reason for which you have chosen them. You will also attach all your photocopies to their PO box.
6- The next step is to wait for their response. They will take a month to study your grades and the course you want to study to see the similarities and decide. Then they will send you all the information you need to attend their university. If their response is favorable, they will let you know. You will just have to choose the one that suits you best because you could get an admissions response from all 5 universities.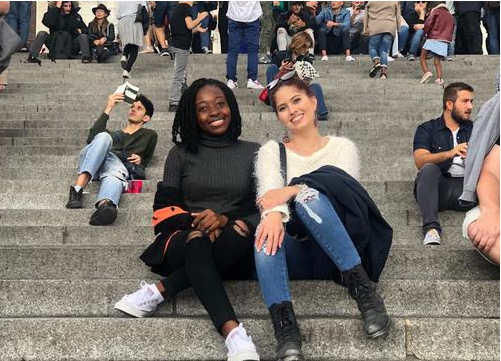 7- You will need to register with CROU. This term is used for the dormitories of French universities. This is done online, so all you have to do is type "CROU France and add the name of the University where you got the admission" and register for the cheapest university student housing.
8- You will have to wait for their response. You will receive their approval after that, you will need to be ready to organize your documents to go to the French Embassy to apply for a student visa. You will need to go to the French consulate to find out about a student visa and organize your paperwork for an interview. You might have to be able to speak good French. You should consider taking your SAT exams but if you are a Legon student in the French Language department, that will be easy since most of them do get admissions to go to France each year.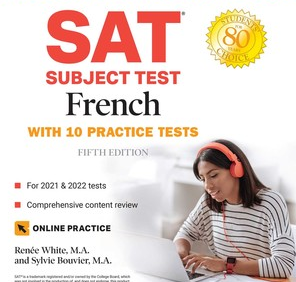 9- You will need to go to Ecobank or any bank the embassy deals with to buy a number that will allow you to call the embassy. You will also need to have visa fees for the interview available and a plane ticket reservation.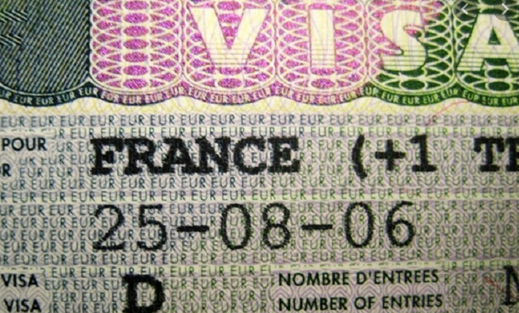 10- Finally, you need a financial safeguard of at least 50,000 Ghs, in case you need to support yourself financially. But if you are lucky enough to have parents from France who could help you, you will be fine. You will no longer need to have a bank account. Good luck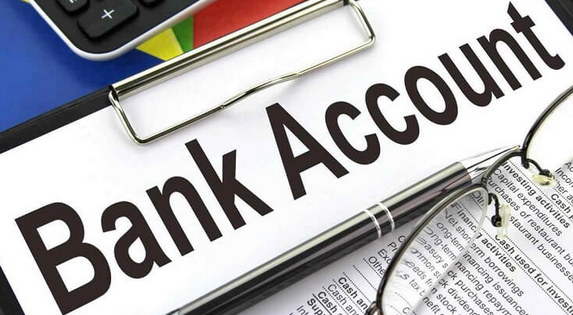 Content created and supplied by: TheRawTruth (via Opera News )