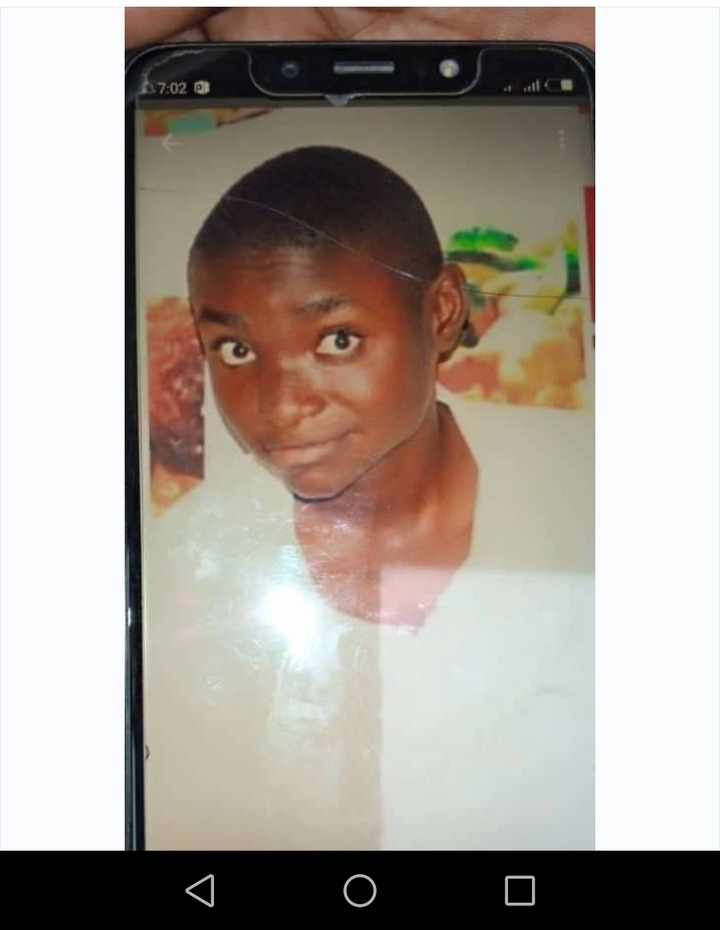 There have been mysterious disappearances all over the country in recent weeks. As it stands now, the number looks likely to increase as sad news hit the people of Offinso and Ashanti School for the Deaf, Jamasi.
Reports coming in from the Sekyere South District of the Ashanti Region indicate that a Junior High School pupil of Ashanti School for the Deaf has gone missing. He is called Kofi Boakye and hails from Offinso Ashanti.
It is believed that Kofi Boakye he took a French leave from the school on Wednesday 31st March, 202 and has not returned since. He is believed to be in his teens. His sudden disappearance has complled his teachers to use all manner of means to find him.
One the teachers at the school posted on social media that he needs help to find the boy. He wrote this on his Facebook wall:" please help me find this deaf student who left the campus of Ashanti School for the Deaf, Jamasi, Yesterday".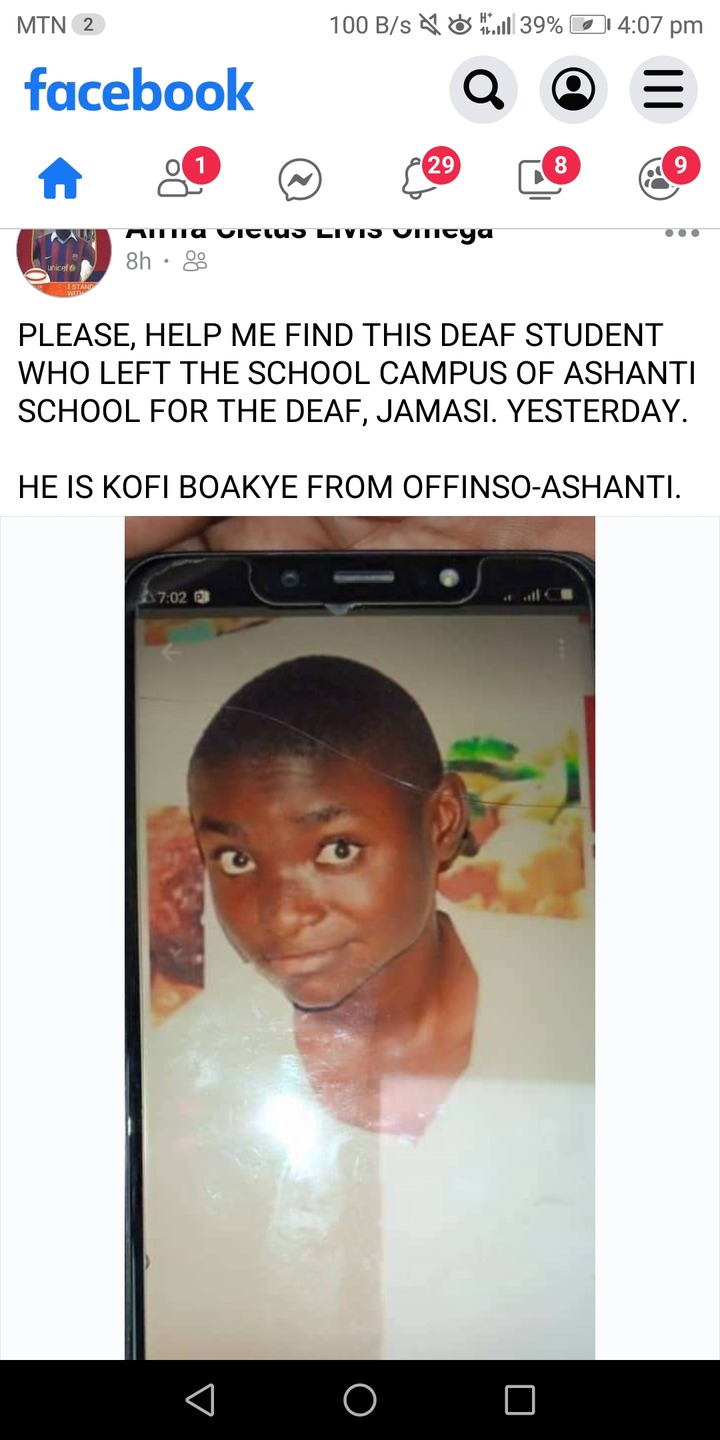 It is very unclear as to what triggered Kofi Boakye's disappearance from campus. However, teachers and pupils were asked to break on Thursday 1st April, 2021, for Easter holidays.
Kofi Boakye could also find it very difficult to get back to campus as many people might not be able to interpret, understand and reply sign language.
Please like and share this post. Follow the writer on Opera News. Awal9 is my wemedia name
Content created and supplied by: Awal9 (via Opera News )