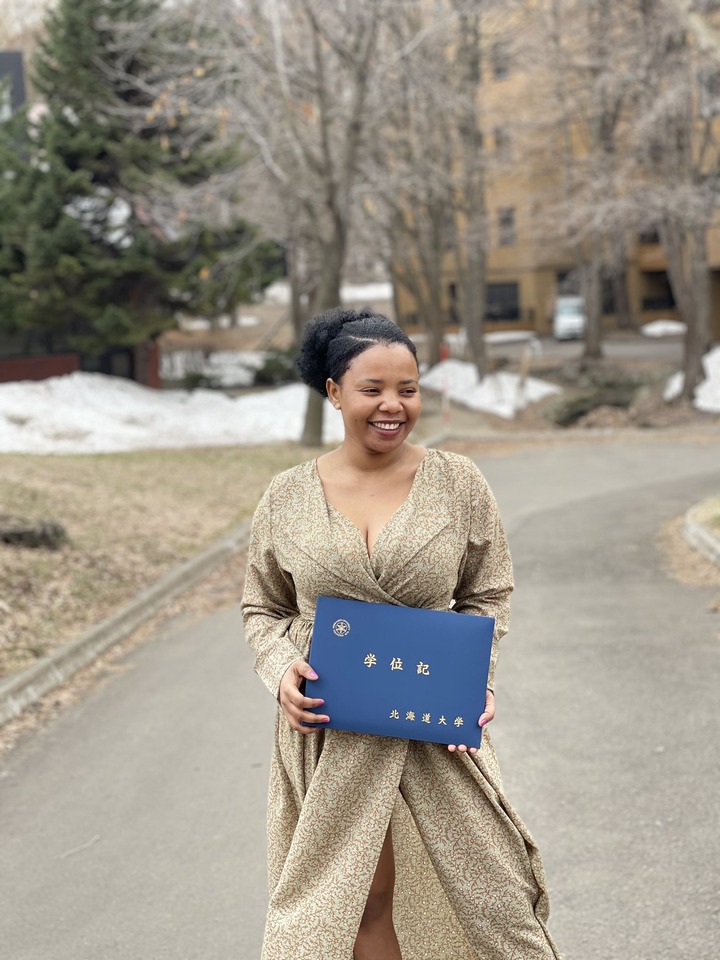 Education is the key to success indeed, It's the pride of every mother to see their children ruling the world in every area of life. With an education in Africa, your future is secured.
This gorgeous lady just shared a picture on Twitter celebrating her graduation, holding her master's Degree certificate from Japan. Social media as usual always have something to say, this is some reactions: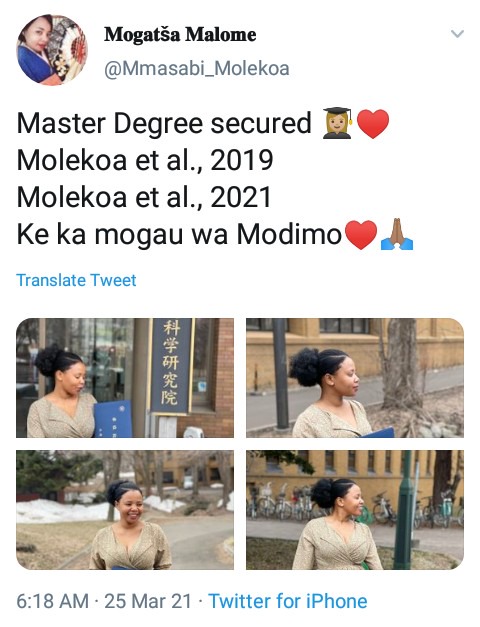 "The question is, are Chinese degrees recognized in South Africa. The last time I checked only UK, USA, Canadian are recognized here. I did a Medical course in Australia then coming back here I can't even register because it's not recognized"
"I was watching CNN news, and African students were complaining that Chinese universities simply pass every African student with flying colors so that they can get favors from African governments"
"Congratulations and let us make education fashionable"
"Baby Girl, you did it again, cong weratulations"
Congratulations to my dear ladies striving to make a living, I pray the Almighty God himself intervene and make you a success among your colleagues.
Content created and supplied by: MavOnlne (via Opera News )