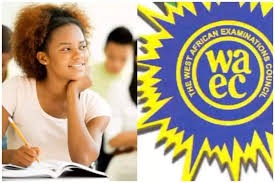 We have released WAEC`s subject combination rules for most of the programs studied in the Senior High Schools. The subject combination rules earlier on released include General Arts, Business (Secretarial Option), Business (Accounting Option), Visual Arts, Home Economics, Technical, and Agricultural. If you have not find those subject combination rules yet, please check them out by clicking HERE
Unfortunately, we were alerted by a good and observant reader who realised that General Science was missing out of the list. We give her the credit for the alert.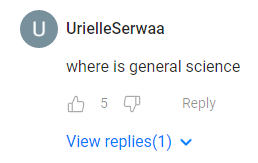 We therefore embark on a research to bring out the subject combination rules for General Science as released by the West African Examination Council.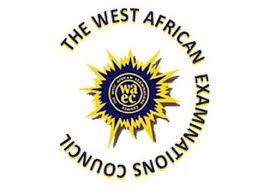 Below is the chart.
GENERAL SCIENCE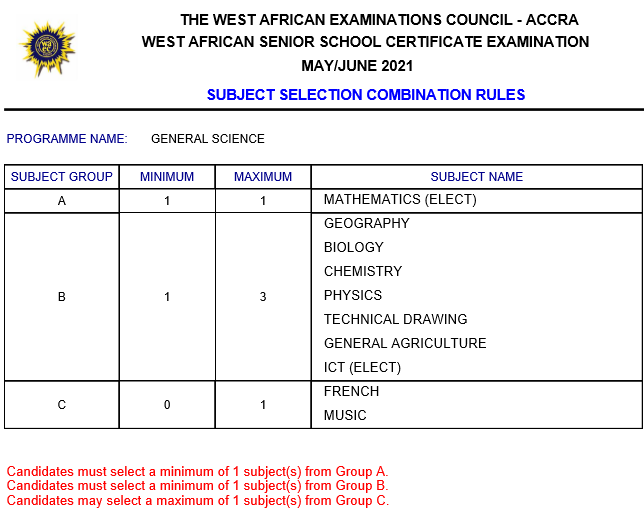 General Science is classified into three groups. Students are supposed to chose a minimum of one from the groups and a maximum of three in the second group.
The notices in red are the directives as to the number of subjects that a student can chose from each category. We hope we have satisfied everyone`s quest. If there is any other thing, let us know in the comments section. Thanks. Check out the other programmes by clicking HERE
PLEASE LIKE, SHARE, COMMENT AND FOLLOW FOR MORE FRESH EDUCATIONAL NOTICES AMIDST OTHERS.
Your Humble Servant, "Wysopera".
JOHN 3:16 (For God so Loved You, That He Gave His Only Son For You". Take a moment, and BELIEVE.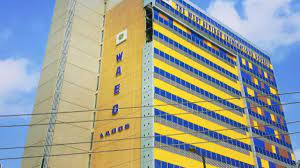 Content created and supplied by: Wysopera (via Opera News )