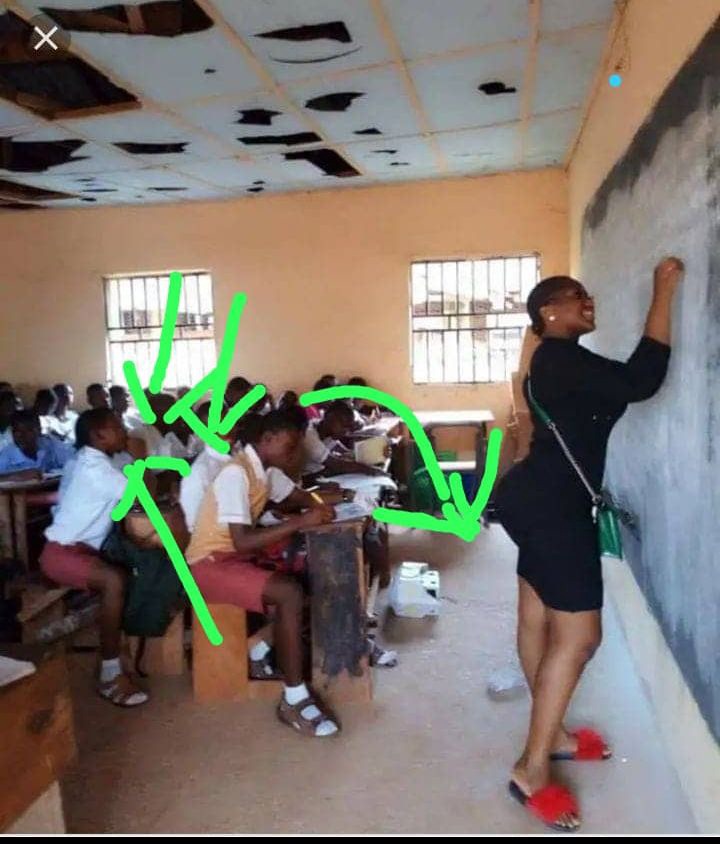 If this is your class teacher will you miss class?
Students will always be in class waiting for this madam to report to the class.
They are are not going to be serious when the teacher is teaching in class.
Headmaster's and Mistresses should look at the Outlook of his or her teachers before allowing them to enter the class to teach.
Every students want to learn and become someone in future and care for others.
If you are a teacher the students are learning your dressing,your haircut,the way you talk to others in class.
They always copy all this from their teachers whether good or bad.
So therefore try to dress decently before going to class every day.
Students have to concentrate on what the teacher is trying bro say not the Outlook of the person.
But we know children of to today so teacher should try and dress decently to prevent crush in class.
Thanks for sharing, comment for more updates of this post.
Content created and supplied by: Skopoku (via Opera News )