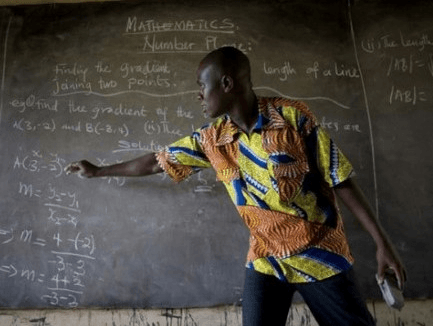 Thank you for clicking on this article.
Ghana education service is the full meaning of GES.
Ghana education service is an organization that recruit teachers in the kindergarten, basic levels and Senior high schools. GES is also an organization responsible for the promotion of teachers who are in the service.
There is good news for all the teachers in the country. Ghana Education Service has released a statement to all teachers in the country announcing the ranks, date and time for the examination.
According to the Ghana education service, it has sent index numbers to all qualified shortlisted candidates to their respective mobile number provided on the application form.
Ghana Education Service(GES) also stated that, candidates can access their names and index numbers at all regional education offices and examination centers. GES added that, candidates should access their names and index numbers at least 3 working days before the day of the promotion examination.
Some of the centers that the examination is going to take place are Wesley College-Kumasi, Presbyterian College of Education-Akropong and NJA college of Education-Wa.
Ghana Education Service concluded by saying that,candidates are entreated to call or WhatsApp and email them for special assistance. Please share, like and comment on this article.
Thank you for reading this article.
Please follow sarpAndy for more news. Please share this article with your family and friends.
Content created and supplied by: SarpAndy (via Opera News )