The Ghana Education Service(GES) has reiterated that the Service still stands with its earlier directive that there should not be examinations at the basic level from KG to JHS and that teachers should use class tests and quizzes they organised to access the students.
The service from the beginning of this term made it clear that this period of learning is to be used for recovery learning in order to catch with the learning loss that came about as a result of the Covid 19 pandemic which forced schools to shut down for almost a year. Because of this, srudentsbhave missed a lot both in classroom and out of class. This will remind those district directorates who're planning to organise examinations for their schools within the districts.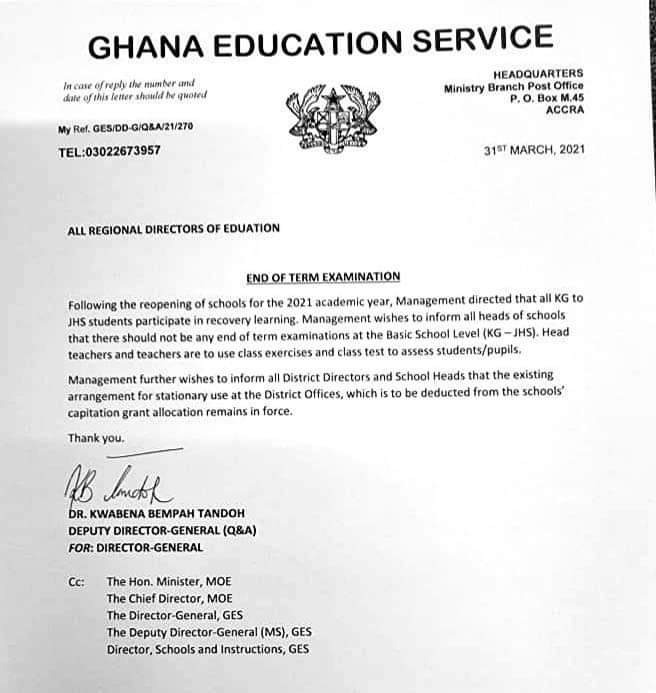 The directive further announced that no district should charge students for printing of papers as the capitation grant will take care of that so schools should access their capitation grants to print stationary for the students.
Readers will recall that the Covid 19 situation has affected almost every productive activity including schools and this moment is to be used to get students interested in school again and not to feel discouraged simply because they failed an exam which is not their cause anyway and also not to demotivate them.
We hope that districts will strictly go by this directive and not to overburden their students and teachers who are already worried with situations now as a result of this Covid situation
Content created and supplied by: SamuelAhiagah (via Opera News )