GHANAIAN YOUTH JOINING THE ARMY INSTEAD OF GOING TO THE UNIVERSITY?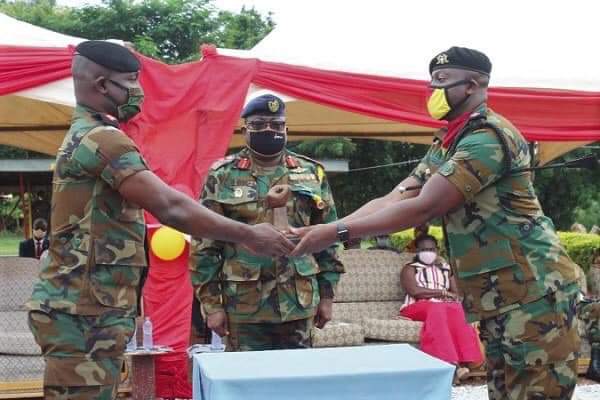 Military is a great life, but in college, there is almost no chance of getting blown up by a land mine or falling into booby traps on enemy territories while on missions. Even if you took a job where you never deployed and stayed in your country of residence, your chance of dying is still higher than just going to college just because of the operational environment.
If I were to say something in your favour, one benefit is you get out in the real world faster but that's also a draw back. You get out there and start making money then you start buying things. The longer you go in life without a diploma or a bachelor's degree, the harder it is to get one because instead of going full time and getting the college experience, you have to work a job and go part time to pay your bills.
Here are a few reasons why people consider joining the military than finishing college or the University.
You might not be self-disciplined enough to ensure that you take challenging coursework and see it to it that GPA is sufficiently high. If this student is able to get the means to take himself through school but is dull, he would fail to graduate and would've wasted a lot of money so, he would rather change his career path as every student knows their weakness.
You don't know what industry you'd like to end up in and college is an expensive means to discover it. Some students are currently doing some courses that they themselves do not know how they will get jobs afterwards but are still pursuing the courses because they want to be called college students. Whereas others are firm about life after school, so they'd rather take a path they know have secured jobs for them.
You may not be financially stable to take yourself through school. One might say there are scholarship opportunities but no, not every student can get a scholarship. Unless the student is very bright, he or she will not qualify for a scholarship thereby reducing their chances of getting higher education.
In summary, when you join the military, you get real world work experience, you get a much better experience in regards to what you're supposed to get in college. One of the biggest myths of college is the "meeting different people and exchanging ideas." You meet different like-minded people and find out how much you have in common. In the military, you will meet people from just about every single walk of life out there. You will be forced to get to know them very, very well. You will work for them. You will work with them. You may even end up in charge of them. You will have eye opening experiences with them. College has no equivalent.
You get out of the house. But, there will be a bit of structure. It will teach you the importance of going orientation. It will teach you attention to detail. It will teach you discipline. It won't instill it in you, that's your job, but it will teach you how to get there.
Once you have this, you can go to college properly.
Image: graphic.com.gh
Content created and supplied by: Togeh (via Opera News )