Exams is a text written by students to show how prepared they are for the next class. Students are suppose to use their common sense to write the exams whether they know or not because they were thought.
A student was writing an exam and we all know the examination rules, no coping, no talking and many other. The student smartly had a phone under his desk, he used the phone to search for the answers and told his friends at the corner there but noiselessly.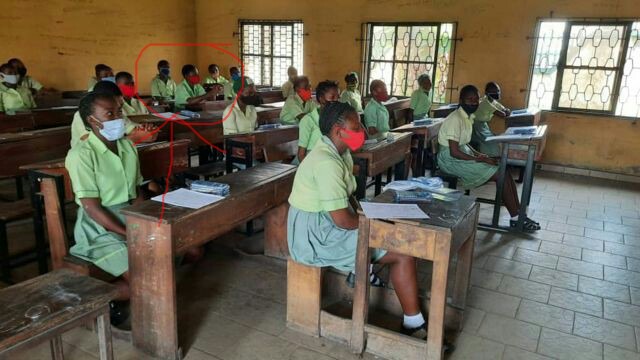 The dictator was on the other side and even if he should come to the other side he won't notice the criminal attitude going on there because the boy (the student) hid his phone in the mathematical set anytime he sees the dictator approaching. Unlucky for the student, there were cameras recording everything in the examination hall.
The boy's paper was cancelled after the CCTV camera was played which showed the cheating student together with his friends papers.
What do you think?
Please like, comment, share and follow.
Content created and supplied by: agyemanb75 (via Opera News )