The purpose of parents and guardians sending their wards to school is to instill discipline on them so they will be useful to their parents, family, friends and society at large.
Though its very common to see some delinquent among pupils and students in school, the defaulters has mostly been tilted to the male genders.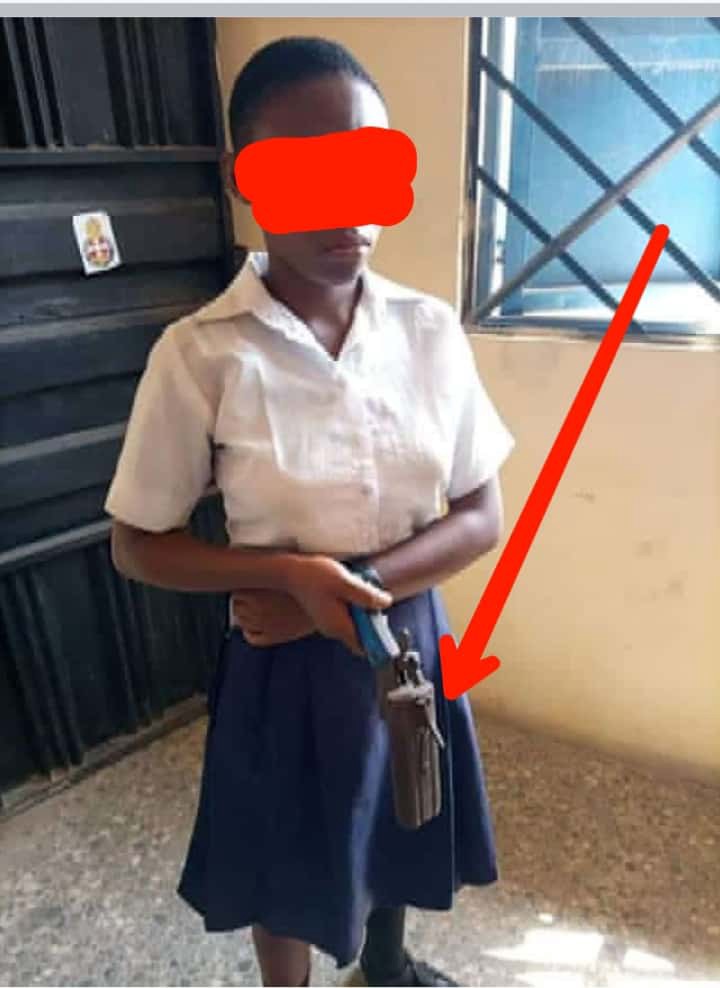 However, a female student of a Government Secondary School in Akwa Ibom State of Nigeria had decided to show her vile character when she allegedly carried a gun to school to shoot her teacher over an issue she was not satisfied with.
According to Asset Eniye Micah who posted 9News Nigeria's article on the Bayelsa Focus Group on Facebook said the girl was angry after her teacher had asked her to cut off her coloured hair and as such she decided to come with a gun to the school.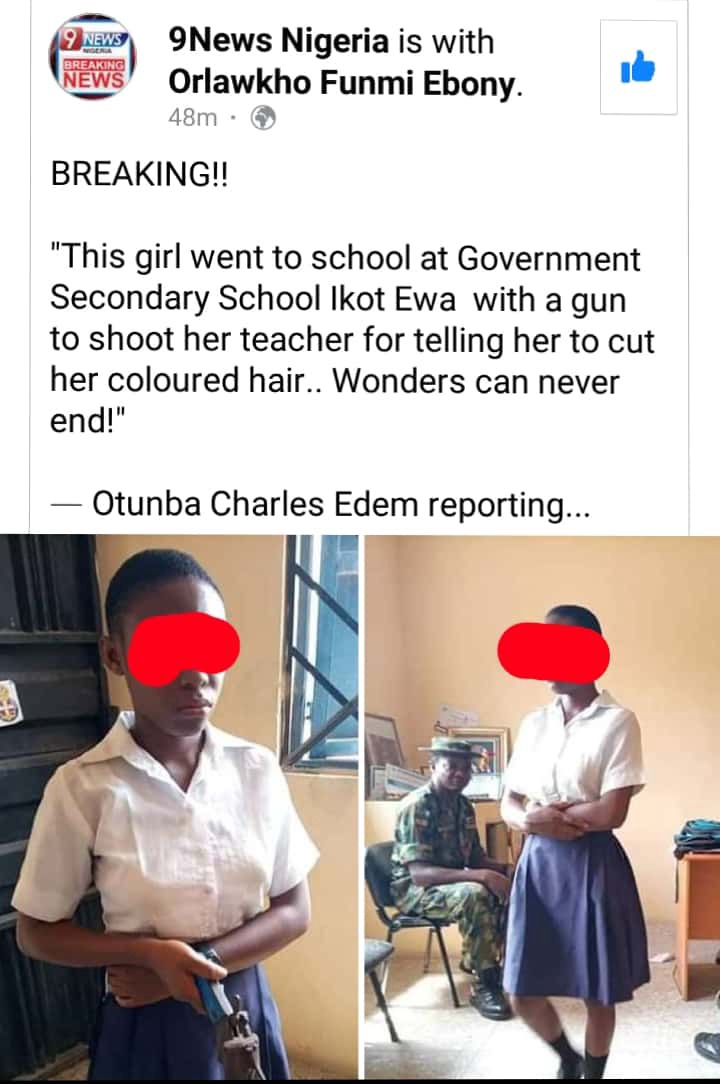 The photos shared shows the young girl in her white shirt and blue skirt school uniform with a locally made pistol, two military men could also be seen in the background.
Content created and supplied by: BuzzingSpank (via Opera News )