Hello lovely readers. Kindly click on the +Follow button in order to get access to all my newly published articles. Please remember to share with your friends out there.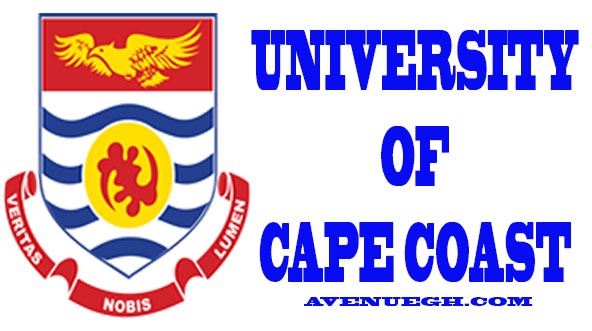 Students in the University of Cape Coast are crying due to high price of cedis spent on data every week. 
University is such a way that if you don't have data, your life will be miserable. Why? Most of the Slides are been shared online, and even some classes are been held on Google meet.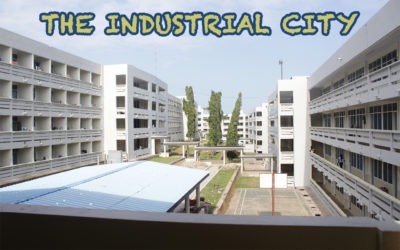 I am a product of UCC and I know what I am talking about. One of the challenges that fresher's and even continuing students are having on the university of Cape Coast is access to the school WIFI.
There are a lot of WiFi on campus, And the funny aspect is that, the easy accessible one's do not have strong data connection. And the strong one's are all using master padlocks.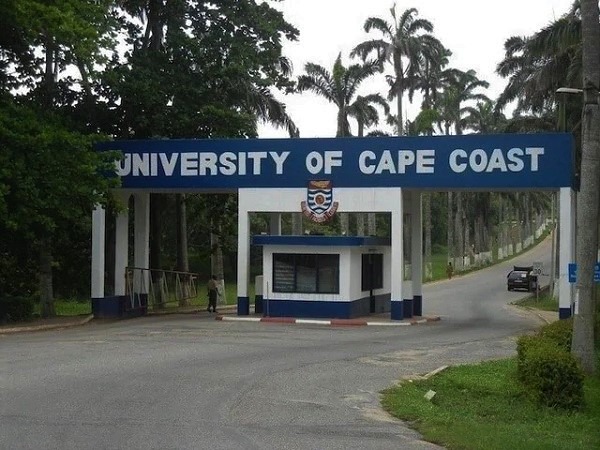 So then as a student of UCC, you also need to get a Master key. What am I trying to say; I mean you need to get all the Wifi password and save them on your phone, or memorize them.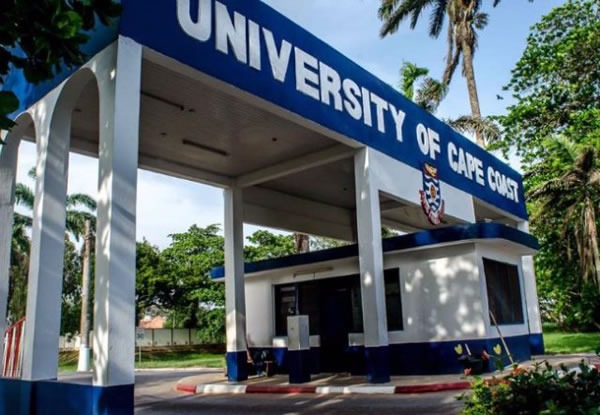 In this article, I interacted with most of the Fresher's and what I realized was that, they were ignorant to most of the Wifi passwords. 
One guy named Reider in Valco Hall, room A45 told me that he spends more than 30Gh cedis a week, only on data. 
I really felt bad upon hearing this sad news, so I intended to make known to the students of UCC, the available WiFi's on campus and their respective Codes check out.
WIFI ASSISTANCE​
➖➖➖➖➖➖➖➖➖➖
​OLD SITE WI-FI​
A. ​NO PASSWORD REQUIRED​
NAME      <LOCATION>
1.UCC_WiFi_ROUNDABOUT
<Roundabout close to the hospital>
2. UCC_HOSP_WiFi_REG
UCC  <hospital>
3. Bluestacks 
<Administration Block>
​B. PASSWORD REQUIRED​
NAME         ​PASSWORD​      <LOCATION>
1. UCC_WIFI_ATL(ALL)   ​[email protected]​   <ATLANTIC HALL> 
2.UCC_WIFI_ADEKYE(ALL)       ​[email protected]​   <ADEKYE HALL>
3.UCC_WIFI_OGUAA(ALL)   ​[email protected]​   <OGUAA HALL>
4. itel S11   ​f5d9c6b8266​   <Around ATL>
5. Maths & I. T Edu. Wifi   ​mathislife​   <Behind VOTEC Building>
6. HPER-UCC   ​1a2b3c4d5e​    <HPER Building>
7. UCC_WiFi_PROVC  Vcnm11H&w​   ​  <Administration Block> 
8. UCC_WiFi_DHR   ​Vcnm1H&w​   <Administration Block>
9.UCC_WiFi_FINANCE_OFF   ​6CQW4P48+44​   <Administration Block>
10. EMCEE_NET  ​Vcnm1H&w​    <Administration Block>
11.UCC_WiFi_PPRESS(ALL)   ​22UCCPP61​   <UCC Printing Press>
12. UCC_WiFi_HOSPITAL    ​TYPEURNAME1S​    <UCC Hospital>
13.UCC_CENT_STORES_WIFI      ​0987654321​   <Around UCC Police Station>
14. UCC_WiFi_UJHS   ​@UPJHS&UCC​    <UPJHS>
​NEW SITE WI-FI​
A. ​NO PASSWORD REQUIRED​
NAME      <LOCATION>
1.UCC_FELT_WiFi   <CALC>
2. UCC_WiFi_REG_RESI. <CALC>
3.UCC_WiFi_CODE 1  <CODE>
4. WIFI_NEC   <NEC>
5. UCC_WIFI_SMS   <SMS>
6.UCC_WIFI_INST OF EDU   <INSTITUTE OF EDUCATION>
7. CESLIB  (ceslib1231)  <COLLEGE OF EDUCATION>
8. UCC_WIFI_ENGLISH_GEN OF   <FACULTY OF ARTS>
9. UCC_WIFI_GHANAIAN-LANG   <FACULTY OF ARTS>
10. UCC_WIFI_RELIGION- HUMAN VAL   <FACULTY OF ARTS>
11. UCC_WIFI_GEO-DEPT   <FACULTY OF SOCIAL SCIENCES>
12. UCC_WIFI_SOCIOLOGY   <FACULTY OF SOCIAL SCIENCES>
13. UCC_WIFI_ECONS_   <FACULTY OF SOCIAL SCIENCES>
14. BLUESTACKS    <SRT>
15.UCC_WIFI_QUADRANGLE <UCC QUADRANGLE> 
16.UCC_WIFI_MAINT_OFFICE   <MAIN AUDITORIUM>
17.UCC_WIFI_TRANSPORT_SECT   <@ STORES>
18. Nerve Technology    <PHYSICAL SCIENCES>
19. PHYSICAL SCI_WIFI_FL    <PHYSICAL SCIENCES>
20. UCC_WIFI_BIO_SCI_   <BIOLOGICAL SCIENCES>
21.UCC_WIFI_SCH_OF_AGRIC    <SCHOOL OF AGRIC>
​PASSWORD REQUIRED​
NAME     ​PASSWORD​    <LOCATION>
1. UCC_WIFI_CHLS_3 ​22CHLS2016​  <DSME, CODE>
2.UCC_SMS   ​*#uccsms!2011?  <SMS>
3. INSTITUTE_CERTIFICATE_WWIDIWI
WIFI   ​certtrans2016​   <INSTITUTE OF EDUCATION>
4.UCC_WIFI_ENG_PROFI_3  ​@UCC&ENG_PROFI​   <COLLEGE OF EDUCATION>
5. UCC_WIFI_LSU2015_2   ​Vcnm22H&w​  <CALC BASEMENT>
6. SASAKAWA DAEE   ​[email protected]​   <SASAKAWA>
7. UCWIFI-77775   ​12345678​ <INTERBETON JUNCTION>
8.UCC_WIFI_ECONS_3   ​@UCC&ECONS​   <FACULTY OF SOCIAL SCIENCES>
9. UCC_WIFI_CANS_FIN OFF   ​@commcentre​
<CLOSE TO MAIN AUDITORIUM>
10. UCC_WIFI_TEK_OFFICE   ​TYPEURNAMETWICE​   <PHY SCI GROUND FLOOR>
11. UCC GRADUATE
666A465944
12. Amissah Arthur Language Center ---0987654321
13. Code 2nd Floor: [email protected]
14. UCC_WIFI_NURS_STUDENTS.---NURSES...---->>>>[email protected]
15. CIBLIB_WiFi_UCC >>>>>> Edulib1234
16. Cafeteria 1----CAFE ROOFTOP>>>>>@CAFE&UCC2016
Thanks for reading my article. Please do me a favor by clicking on the +Follow button in order to get access to all the my new articles
Like
Share
Follow
Comment
Content created and supplied by: Davidographix (via Opera News )