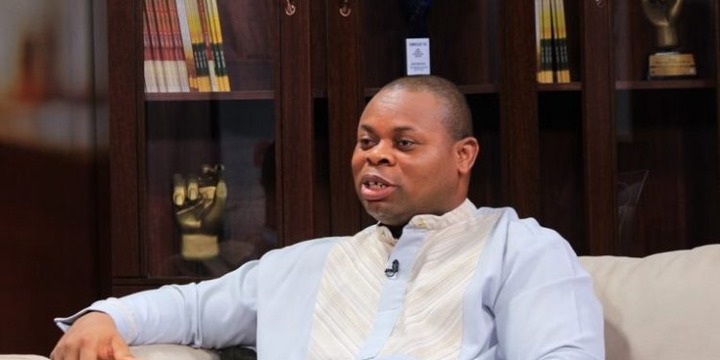 The most discussed issue in Ghana at the moment is whether students with dreadlocks should be admitted to our reputable senior high schools or not. The matter emerged as a heated topical issue after the son of Raswad Menkrabea, a Ghanaian rastafarian, was denied admission to Achimota senior high school on the premise that he had dreadlocks. The anguish dad took social media to voice out his discontent at what the school did.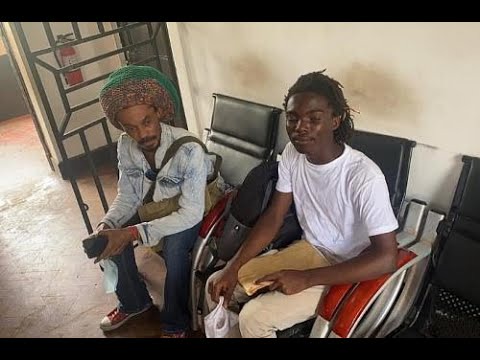 This elicited a response from Ghana education service, who issued a communique instructing senior high schools to admit students with dreadlocks. The refreshing communique saw a number of rastafarian kids getting admitted seamlessly. While some Ghanaians support the view that dreadlocks should not be allowed in our senior high schools, others think otherwise.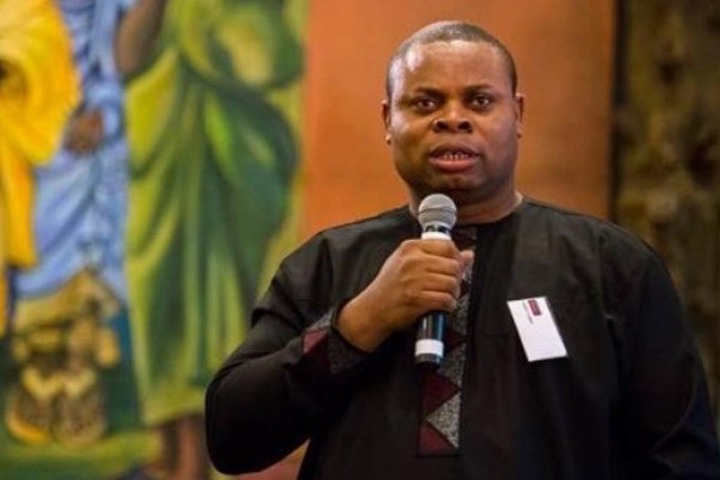 The CEO of IMANI Africa, Franklin Cudjoe added his voice to the ongoing chasm. The revered politician branded the decision of schools rejecting rastafarians as 'Ludicrous' and 'Bomboclaat'. His comments was met with different views from Ghanaians with some claiming that, religious beliefs cannot supercede school rules.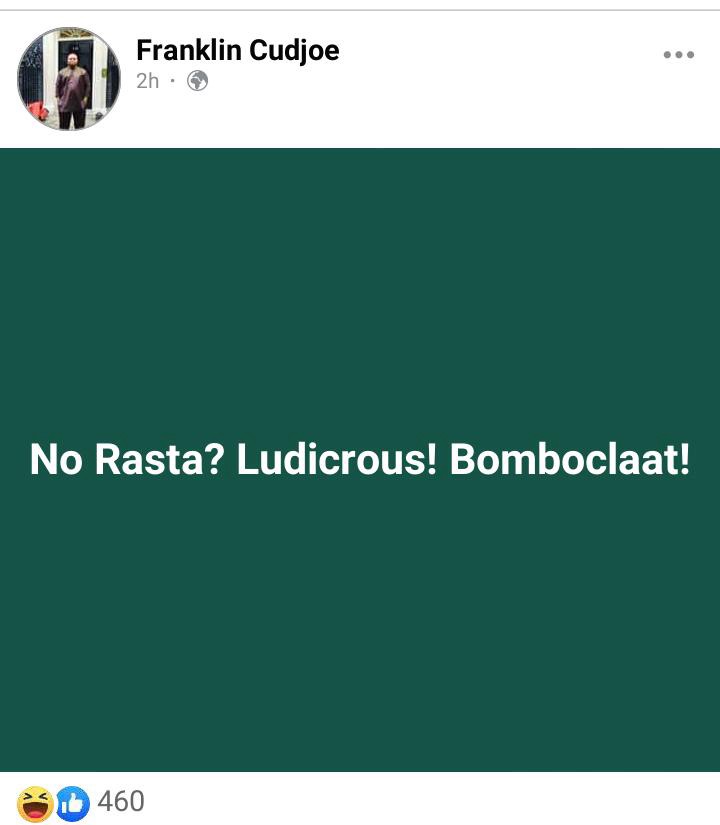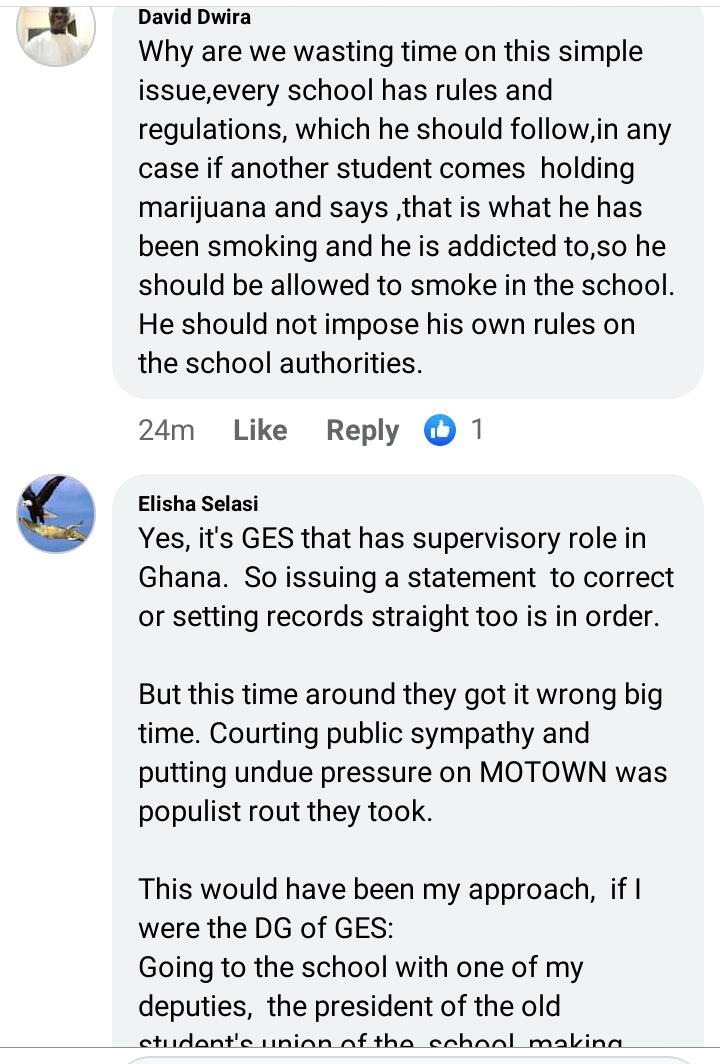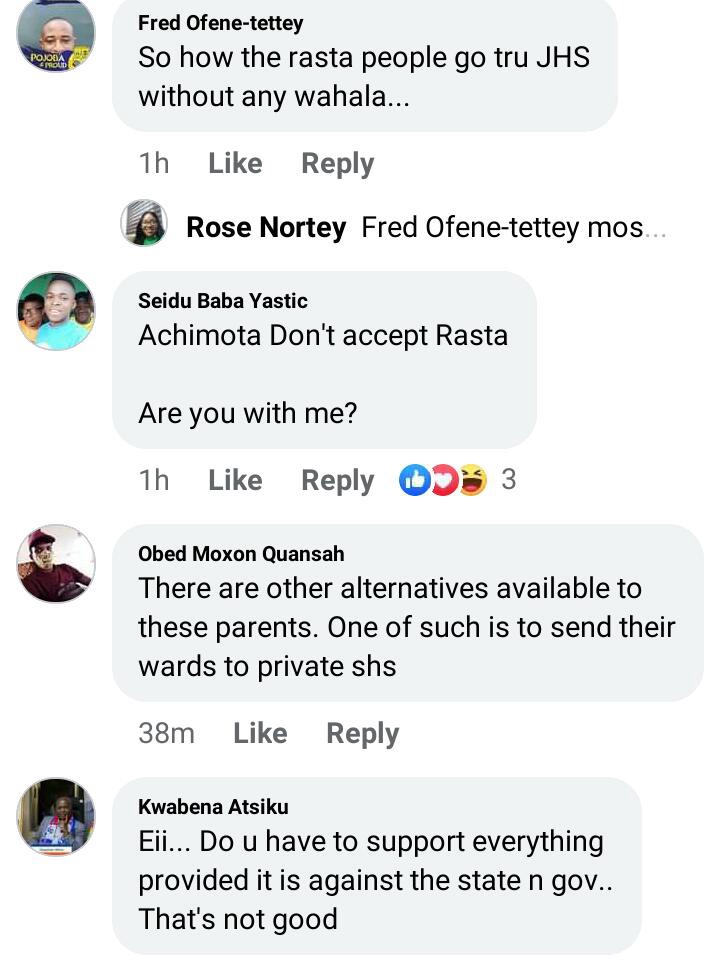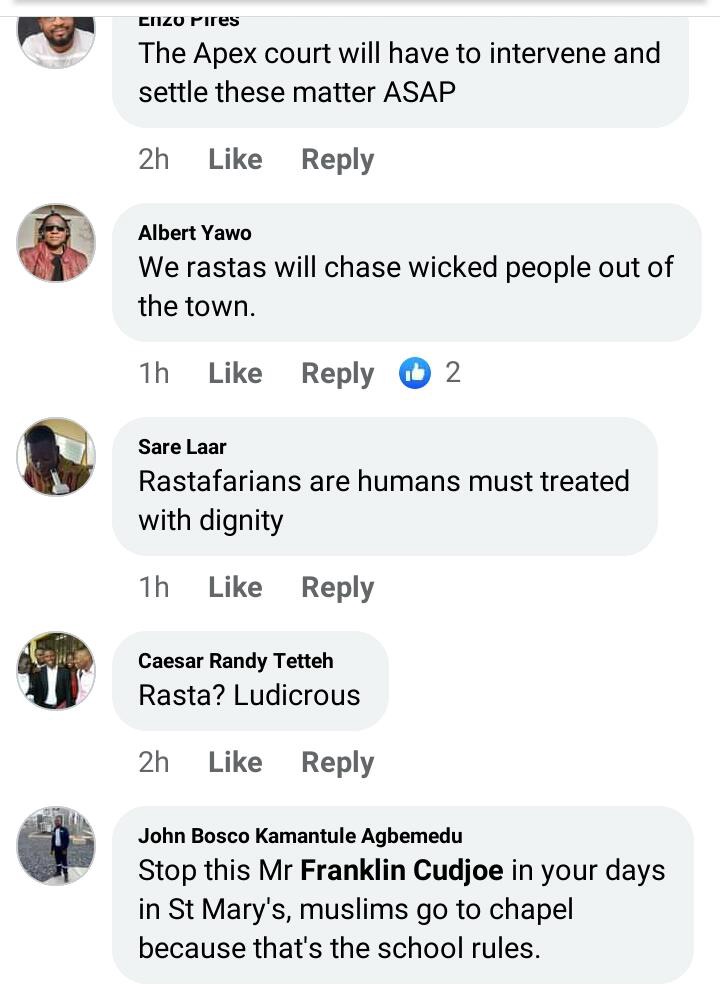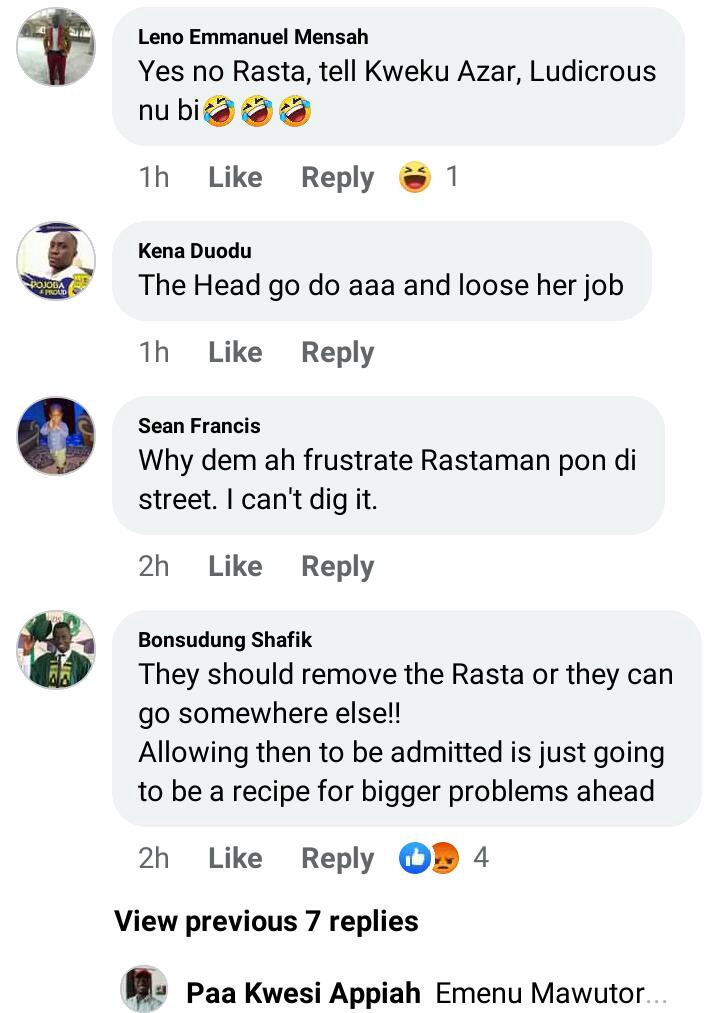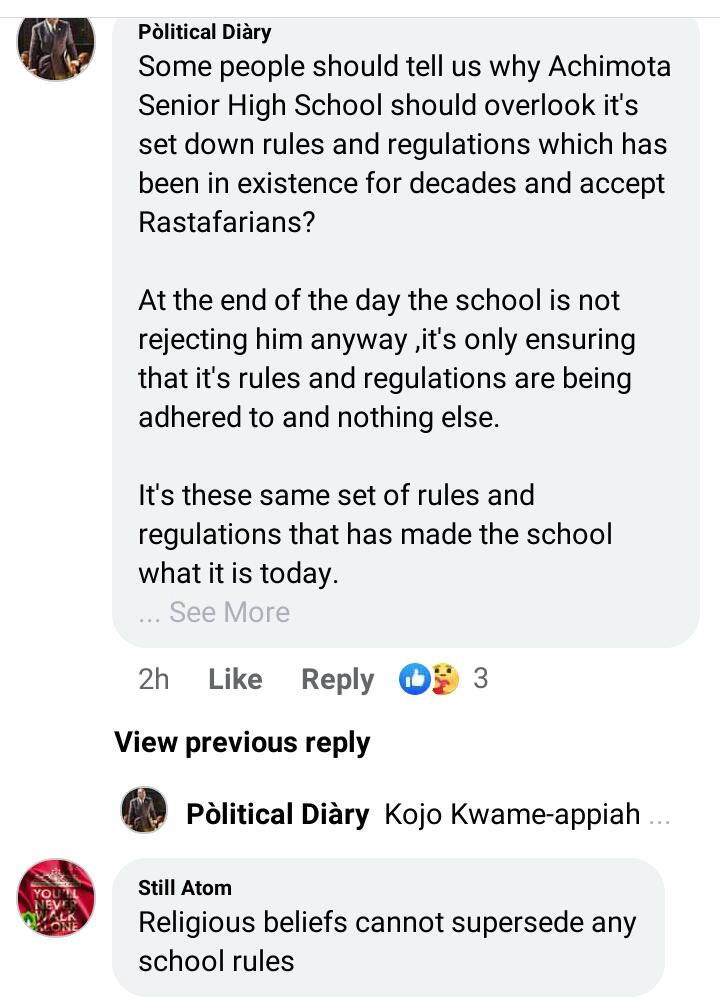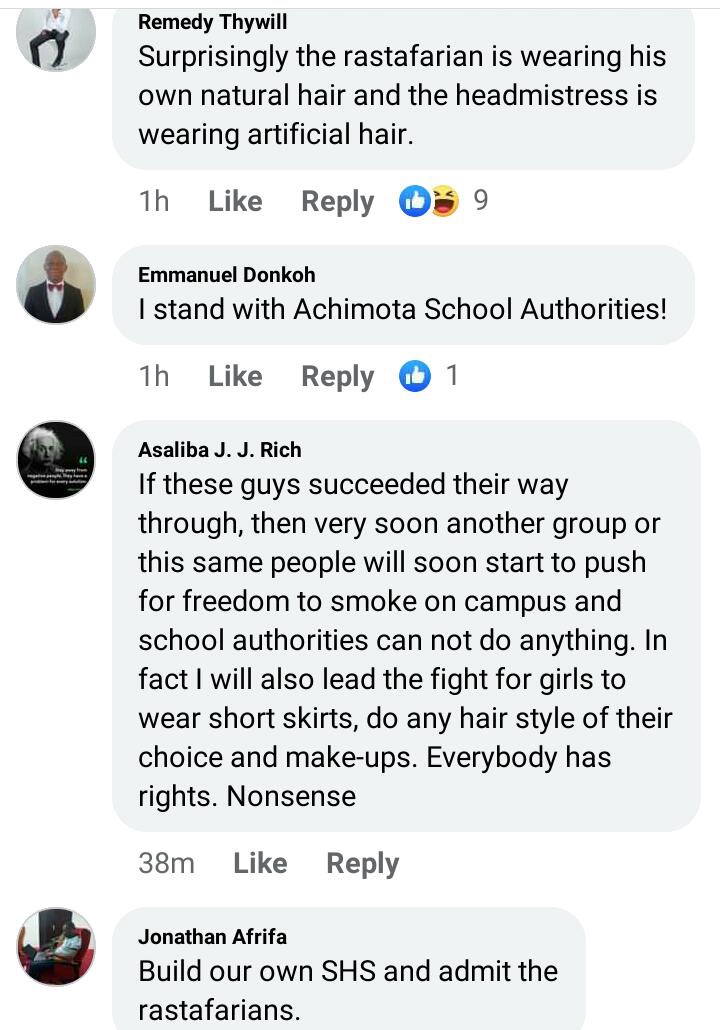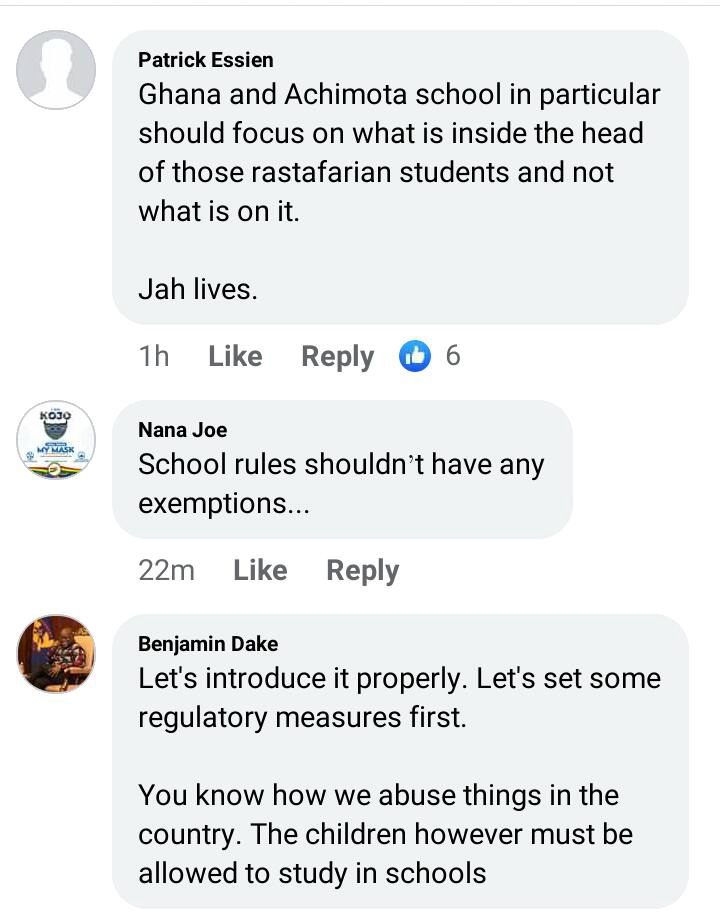 Content created and supplied by: StevoGH77 (via Opera News )