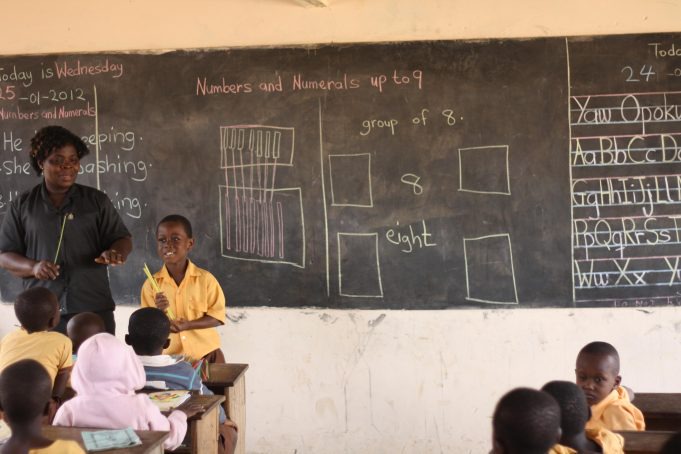 The Science Education Unit (National STEM center) of the Ghana Education Service in collaboration with the Ghana Mathematics Society has set aside 14 February of every year to be observed as National Mathematics Day. The main objective behind celebrating the day is to raise
awareness among people about the importance of mathematics for the development of humanity.
Basic and Second cycle students and teachers are to engage in Mathematics activities to earmark and celebrate the day. This year's celebration will be on the theme: "Mathematics for a better world"
Meanwhile, Regional Directors are kindly requested to inform all District Directors to observe the day with the following suggested activities:
Hands-on/practical activities in Mathematics should be done at the school level (KG to SHS)
Debate on the motion: "Mathematics is a necessity for nation-building"- this should be done at the school level (JHS and SHS).
Mathematics quiz competitions (JHS and SHs) – this should be done at the school level with 2 students from each class.
However, the 2021 edition, the day for the celebration has been moved to Wednesday 17th February 2021 instead of the 14 February which falls on a Sunday.
The day is earmarked for only Mathematics activities in our schools throughout the country.
A national durbar will be organized at the Science Education Unit, Accra, alongside the regional and district activities. The national durbar will be done Virtually with all stakeholders.
Regional Science Coordinators are to submit collated reports from the districts to the Director-General through the Director, Schools, and instructions 
The reports must include pictures of the various activities conducted. Coordinators must ensure.
strict adherence to all the #COVID19 protocols.
Content created and supplied by: EduTec2021 (via Opera News )