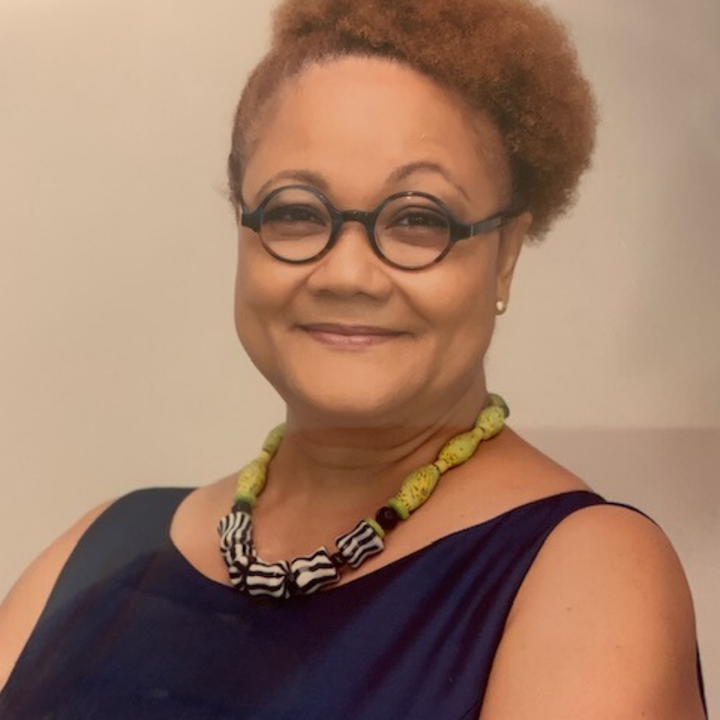 In life, you may be able to go far if you decide to do things singlehandedly, but if you build a very strong relationship and sustainable force with someone who truly loves you, you will run farther. 
This presupposes that most great and successful men we see around have by their side, very competent and resilient women.
God in His own Wisdom created a woman out of a man for a purpose. If we then excellently grab this purpose, and nurture it well, our lives will be nothing but the best. 
Fundamentally, a woman is supposed to be the man's supporter and life partner, but this purpose has been gradually defeated by many pro women activists around the globe. 
Aside this trend, homosexuality has also forced itself into our society, trying so hard to rebel against God's pronouncement and commandment on marriage. 
It appears that Sodom and Gomorrah phenomenon is not far from what we are seeing currently in most parts of the world. 
The paths have been made clearer so it's either you choose the wide path or the narrow one. 
Holding all racism variables constant, I think the path toed by most African countries is explicit enough as compared to other continents. 
However, even in our culture, it's not so easy to find a woman of substance and of good character. 
Whilst exceptionality mostly bows before the ordinary norm, in terms of number, the former is mostly at the heart of many men who are searching, either calmly or desperately for marriage partners. 
Frankly, it's a very laborious test; it comes with its own risks and challenges. 
While some may take so many years looking for their life partners, others grab theirs within a twinkle of an eye.
The point is not just about meeting the one you love, but how far the person will go with you in life. 
This is very critical because the person you choose as a life partner can either make or unmake you.
In this article, we are going to explore the transitional trends and life chapters of a very great woman, who has distinguished herself to make marriage very lovely and attractive for many young women in Ghana and beyond.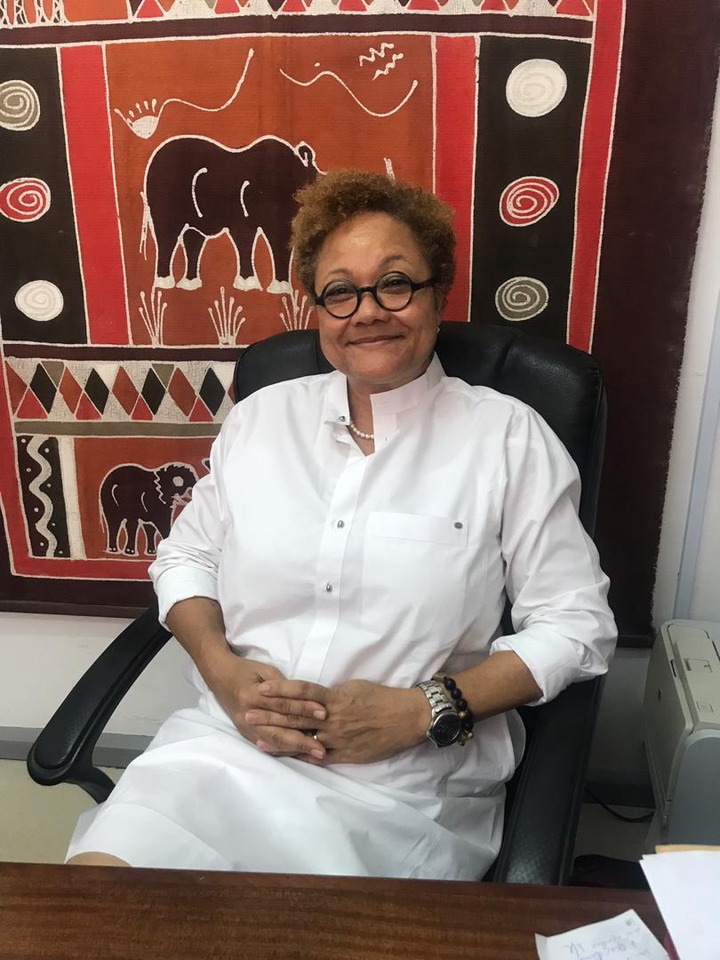 The personality on our list today is the wife of Ghana's Finance Minister, Ken Ofori-Atta.
Her track record in the corporate and academic domain is just exceptional. 
Educational Background
The former University of Ghana basketball player had her secondary education at Ghana's prestigious Wesley Girls' High School in Cape Coast in Ghana's Central Region. 
In 1980, Professor Angela Lamensdorf Ofori-Atta gained admission into the University of Ghana, and in 1984, she graduated with Second Class Upper (Honours) in Bsc. Psychology. 
Prof. Ofori-Atta further did Leadership, Organizing and Action course at the Kennedy School, Harvard University.
Between 1986 and 1992, Prof. Angela had the chance to do a Master of Arts (MA) and Doctor of Philosophy (PhD) in Clinical Psychology at the University of British Columbia, Canada.
While studying there, she served as the president of African Students Association; Ghanaian Dance and Drumming Ensemble.
Track Record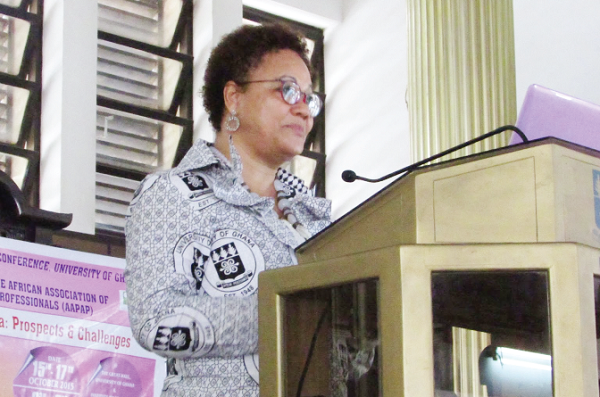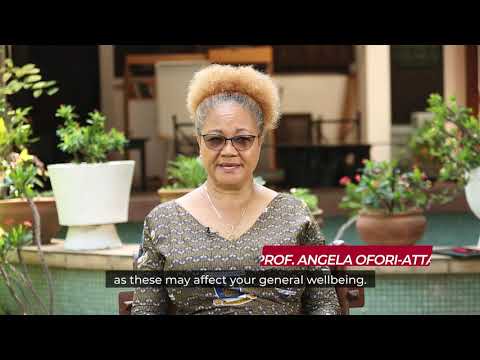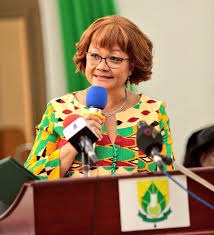 In September 1992, upon her return to Ghana, Prof. Ofori-Atta was employed as a Clinical Psychologist at University of Ghana School of Medicine and Dentistry. She was tasked to teach medical students about Ethics, Cognitive Behavioural Therapy, Medical Psychology and Mental Health. She performed her role excellently and in May 1993, she appointed an Associate Professor at the University. 
Among her responsibilities include teaching, research, therapy for students, clinical supervision of students, and execution of administrative tasks. 
And for the past 28 years, she has been an Associate Professor, coupled with her role as the Head of the Psychiatry Department of the University of Ghana, Legon, teaching, researching, and providing adequate care and support for patients. 
As a Non-Executive Director of Enterprise Group Limited, Prof. Angela is also on the board of seven other companies including Databank, Mental Health Authority, President Ellen Johnson-Sirleaf's Presidential Center in Liberia, among others.
The Aspen Global Leadership Network and African Leadership Initiative Fellow also served as a Deputy Minsiter under Kufour-led administration.
Key Leadership Roles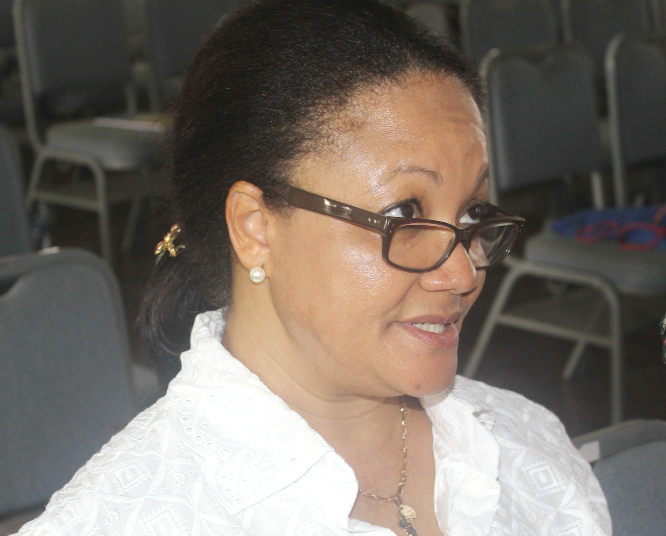 Prof. Ofori-Atta served as the Leader of the Disaster and Humanitarian Relief Project championed by STAR at the University of Ghana's Psychiatry Department as a response to the 2015 Circle Disaster which claimed the lives of about 300 people in Accra. With over 50 volunteers, psychological services and medical were however provided to all survivors of the incident purposely to alleviate suffering and prevent post-traumatic stress discover. Close to 1,000 residents of the affected community were also given the necessary help and support. 
She is also the past president of the Ghana Psychological Association, coupled with other major leadership responsibilities.
As the author of many insightful research articles, Prof. Ofori-Atta is also the founder of Psych Corps (a program designed for National Service Psychology Graduates who are committed to delivering Psychology First Aid together with Community Psychiatry Nurses).
There's no way we can mention the Escaping Poverty Randomized Control Trial without mentioning her name.
Prof. Ofori-Atta has also authored a must read book on Trends in Mental Health Research in Ghana.
Marriage Life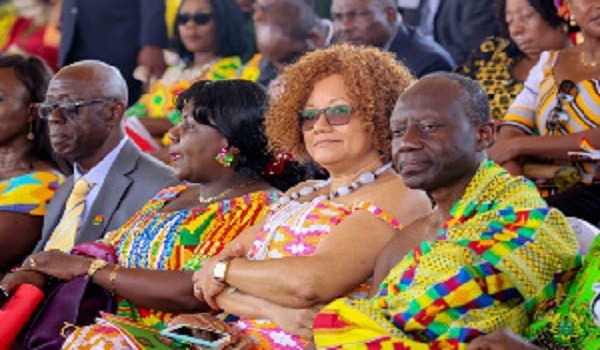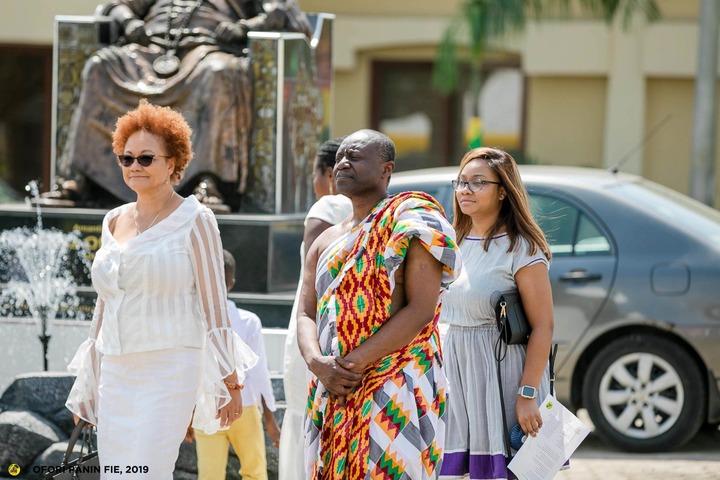 The renowned professor and Ken Ofori-Atta are blessed with four lovely children.
Content created and supplied by: Ghana'sthirdeye (via Opera News )