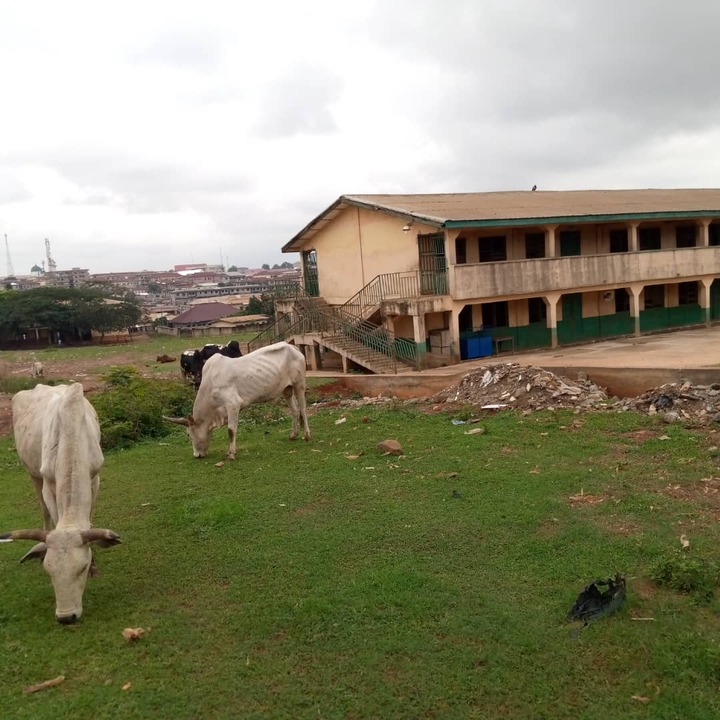 Academic work at the SDA Basic Cluster of Schools in Wenchi in the Bono Region, are usually interrupted, following the constant invasion of the school premises by stray cattle.
The stray animals, roam about the school compound, in the morning and afternoon when classes are in session.
Some of the animals often go the extent of majestically walking and deficating on the verenda of the school.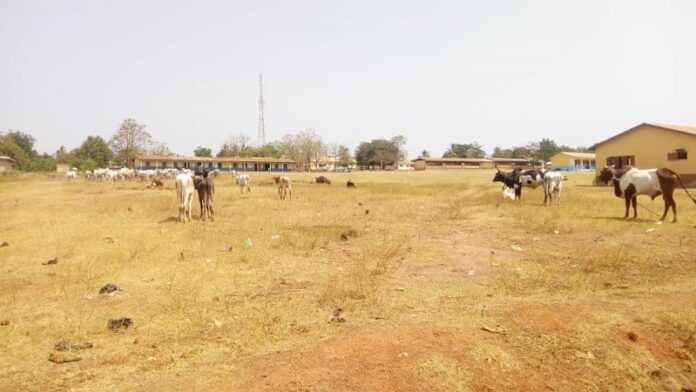 In an interview with an Assembly Member for the Ahenfie Electoral Area in the Wenchi Municipality, Honourable Kassim Mohammed, said the presence of the animals in the school compound causes fear and panic among the pupils.
"what if one of the cows had knocked down a student in the stampede" he bemoaned.
Mr. Kassim Mohammed quickly added that the panic caused is even enough to traumatize a kid.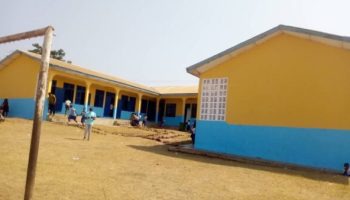 Speaking to Nana Anfreh Damanta of West Africa Radio then appealed to the Wenchi Municipal Assembly, to ensure that animals in the city are caged to help avert a looming disaster.
He therefore appealed to the Wenchi Municipal Chief Executive, Dr. Prince Kwakye Afriyie, the Member of Parliament, Honourable Alhaji Seidu Haruna, the Wenchi Municipal Directorate of the Ghana Education Service and individual benevolence to come to the aid of the school to construct a fence wall to help the school pupils have sound mind to study.
Content created and supplied by: CitizenJournalist (via Opera News )