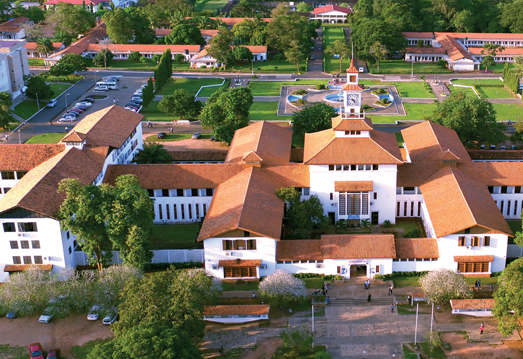 The Office of Pro-Vice-Chancellor in charge of Academic and Student Affairs (ASA) has been working with UG Computing Systems and Academic Affairs Directorate to develop a Student Online Academic Complaint Platform.
According to a release by the university management, the platform is intended to provide an online portal where student academic complaints will be received. Which will also provide access to analytical tools that allow you to easily monitor data and results. Thus, you can track the success of your marketing campaigns in terms of leads or referral traffic from click-through at any time. Many education portals are delivering enhanced tracking services allowing universities to follow the student journey, and remarket to high potential students.
Meanwhile, after incorporating inputs from stakeholders, the platform has been finalized for use.
The University community, especially Provosts, Deans, Heads of Departments, Academic Advisors, Academic Affairs Officers, Examinations Officers, and Students are cordially invited to the launch of the Platform online this Friday, February 12, 2021, at 10 am. 
There will be a demonstration on how to use the portal, for the benefit of all stakeholders during the program for the launch.
Content created and supplied by: EduTec2021 (via Opera News )