A union is an organization of workers who have come together to achieve many common goals, such as protecting the integrity of their trade, improving safety standards, and attaining better wages, benefits (such as vacation, health care, and retirement), and working conditions through the increased bargaining power wielded by the creation of a monopoly of the workers. Hence almost every organization in Ghana has its union.
The unions lobbying the Government include three affiliates of Education International (EI): the Ghana National Association of Teachers (GNAT), the National Association of Graduate Teachers (NAGRAT), and the Teachers and Educational Workers Union (TEWU).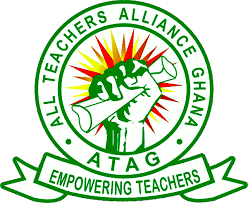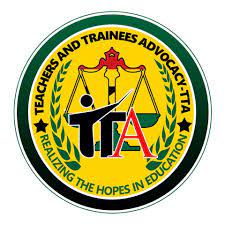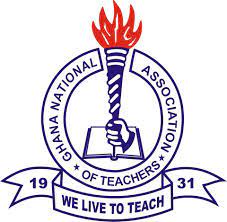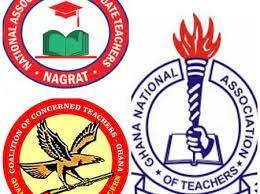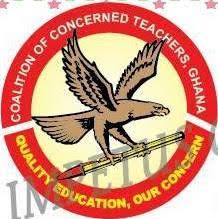 The teachers union, consist of GNAT; Ghana National Association of Teachers is a non-partisan, non-sectarian, equal opportunities teachers' union. NAGRAT stands for "National Association of Graduate Teachers", bring all University Degree holders in the Ghana Education Services (GES) under one and the same umbrella to constitute a platform whereby the fraternity of graduates in the GES could share ideas and identify common and peculiar problems and find solutions to them, is the vision of NAGRAT.CCT also stands for "Coalition of Concerned Teachers" for college and university teachers and ATAG; All Teachers Alliance Ghana (ATAG) is an Alliance of professional teachers that champions fairness and equity; democracy; economic opportunity; financial freedom and empowerment and career development.
Between these unions, that is GNAT, NAGRAT, CCT, and ATAG which one will you recommend to the newly trained colleagues. Below are some views on other teachers on the Facebook platform giving their reasons why one should join a particualr union and why she or he shouldnt join.
Kings Marny
None because the exécutives of the various teacher unions don't have the interest of teachers at their heart. They Just use teachers as bait to claim their selfish demands. I wish all thèse unions are dissolved. They are the reason why GES has been considered as a bogus sector.
Godwin Adjardjah This is a very relevant question!
The fact of the matter is that, we as a people have failed to distinguish an association from what is animate. I hear people say GNAT is not serious, then I ask myself, "Which animate organism is this GNAT?". I know you know this, that GNAT is an association; made up of members: you and me inclusive. You are the GNAT, and I am the GNAT too. So, if you and I are the GNAT and we turn around to say GNAT isn't serious then we are just saying we are not serious, that is all. My brothers and sisters, indeed we as GNAT aren't serious, and this is a fact. How many of us, have GNAT rep. at the school base, know the arms of GNAT as Administrative arm, and Political arm, the compositions of these arms, and if we have copies of the GNAT Constitution and have read and assimilated it? *"FOR LACK OF KNOWLEDGE MY PEOPLE PERISH"*. Our greatest problem and disease, for that matter, are the people we, delegates: local, district, and national whether elected or appointed to the conferences. We don't elect people into positions per their competency rather, chronics, tribal, religious affiliations. Consequently, we are unable to critic and hold them accountable to us; and now an employee becomes the boss over the employer. What an ironic situation!
In short, until we awake to confront this sickness we still are blamed even after the second coming of Christ.
Evans Anning Tutuka-Sampsonkrom
None of them will put money into your pocket, but GNAT is the best among them. The return on investment is huge with regards to their mutual fund.
Dwumfour Frank All Teachers Alliance Ghana, ATAG must be a preferred choice for the following reasons; ATAG gives a loan of 8 percent per annum, lower than any other teachers union loan rates in Ghana. I won't settle for mediocrity. With all these lowest percentages on loans, ATAG dues are only 15.00 and a mutual fund of 25.00. The only two deductions did on the E payslip... Now tell me as young as ATAG is, is doing these good things, why should I praise a milking gnat of over 90 years in the system and its cohorts who do nothing but to enjoy from their members.
ATAG also has a maternity leave package where no Teachers union in Ghana has... You are given 200.00 cedis when you give birth as a member. One good thing about ATAG is that it has a Hire purchase at the market price, buy whatever you need and ATAG pays for you and you pay back at the price you bought it from the market. Tell me which teacher union has all these good policies? Wonp3 wei a wop3 d3n?
Hutchison Wenboka JahLivity
Our division into different unions is the reason why politicians are tearing teachers apart. This union or that union goes to the negotiation table only to receive their share from the politicians and comes out to be quiet while the others are pushing alone. Fine, if these divisions are even there sef why can't we have Representatives of all of them as a head union to communicate finally to these politicians. They're all not serving our interest right.
Richard Kodua Chubi Chaka
Well said bro for this laudable question. To me, it's better to choose GNAT over other unions. Other teacher unions thought that GNAT was deceiving teachers and tried to form their own association but now they are there for nothing. But one thing is that they are classroom teachers like us. Therefore, I prefer GNAT to other unions in terms of loans, mutual fund benefits, a retirement package, my life insurance, etc.
ZionStone Bounaab
I think Gnat should be the preferred one because they have been the first teachers union to be formed. Gnat is no more performing as we wish because the other selfish unions that were formed later are in for their stomach and will quickly accept bribes to the neglect of our teachers. Gnat is not perfect but better than the rest.
Anorga Paul NAGRAT is the best everything is online and has high interest on your mutual fund and again 12% interest rate on loans.
Samuel Nana Mintah I consider NAGRAT as a savings and loan enterprise and not a labor union... successive leaders declare strikes for their political advantages... NONSENSE
Wilson Emmanuella None of the above
They are only interested in our money but not our problem and they have nothing to offer
Kwesi Abadu Krampah GNAT should be the union for all teachers, the rest were formed mainly for the personal and selfish interests of a few. I must admit that GNAT is not performing as it should be but the rest aren't doing anything better. It is, therefore, our duty to stay in GNAT and help rebuild it.
Misskwame Priscy None of them is contributing positively.....their salaries are more than their member's own. How I wish I am not deducted by any of them.
Peter Donkere CCT just started but with embezzlement.
Godwin Kornyo Innovative, only 5.00 dues
Benedict Akpem
Godwin Kornyo Very deceptive. With no bargaining certificate. It's GNAT that has the bargaining certificate and, therefore, bargains for all teachers in Ghana. Find out.
Godwin Kornyo
Benedict Akpem what proper bargaining is gnat doing ever since you became a teacher
Frank Bagyiliku Innovative teachers Association
What your view as well on this as a teacher, which teachers union will you recommend for the newly recruited teachers kindly give reason on for choosing that union.
Content created and supplied by: Royalvibes (via Opera News )
Opera News is a free to use platform and the views and opinions expressed herein are solely those of the author and do not represent, reflect or express the views of Opera News. Any/all written content and images displayed are provided by the blogger/author, appear herein as submitted by the blogger/author and are unedited by Opera News. Opera News does not consent to nor does it condone the posting of any content that violates the rights (including the copyrights) of any third party, nor content that may malign, inter alia, any religion, ethnic group, organization, gender, company, or individual. Opera News furthermore does not condone the use of our platform for the purposes encouraging/endorsing hate speech, violation of human rights and/or utterances of a defamatory nature. If the content contained herein violates any of your rights, including those of copyright, and/or violates any the above mentioned factors, you are requested to immediately notify us using via the following email address operanews-external(at)opera.com and/or report the article using the available reporting functionality built into our Platform See More