In Ghana every year, about 300,000 students write the BECE to enable placement into senior high school. This is also associated with the performance of students.
Below are the top 10 senior high schools everyone should rush in for :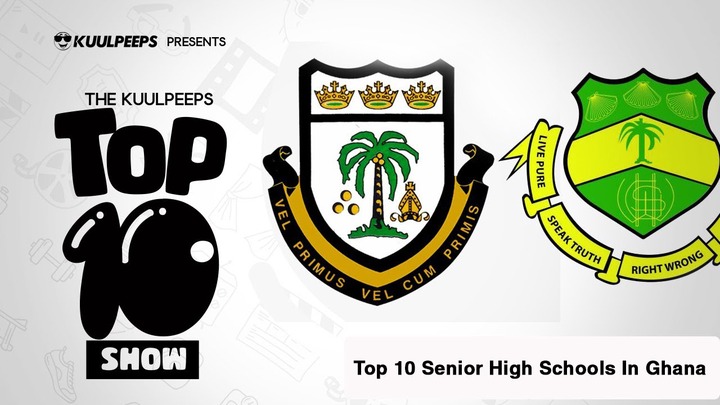 1.Mfantsipim school
Mfantsipim is an all-boys boarding secondary school in Cape coast established by the Methodist Church  in 1876 to foster intellectual, moral, and spiritual growth on the then Gold coast. Its founding name was Wesleyan High School and the first headmaster was James Picot, a French scholar, who was only 18 years old on his appointment.It is one of the oldest senior high schools in the country.
2.Adisadel College
Adisadel College, popularly known as "ADISCO", is an Anglican boys' boarding school in Cape Coast, Ghana. Adisadel College is the second-oldest secondary school in Ghana after Mfantsipim School, an arch rival which was established by the Methodist Church in 1876. Adisco is also one of the most famous institutions of learning in sub-Saharan Africa.
3.ST. JAMES SEMINARY SENIOR HIGH SCHOOL
St. James Seminary Senior High Schools comes out on top again this year. This little known school located in the Brong-Ahafo Region have been able to maintain top spot over the past five years. They topped last year's list with a whooping 98.80% of average passes over the past five years. In 2017 Out of 267 students presented, 261 were eligible for University Education.
4.ST. FRANCIS XAVIER JUNIOR SEMINARY
St. James Senior High is followed closely by St. Francis Xavier Junior Seminary from the Upper West Region of Ghana. In recent times this school has garnered praise for their academic prowess. They have also placed consistently in the top five schools for the last few years. They came up an average pass rate of 94.97%. In the last academic year,out of the 77 students presented 75 were eligible for University Education.
5. Aburi Girls' Secondary School
Aburi Girls' Senior High School is a leading all-female senior high school located on the Akuapim mountains, south of Aburi in the Eastern Region.
It was established in 1946 with only seven students by the Basel Missionaries of the Presbyterian Church. 
Aburi Girls boasts of a plethora of iconic women and game-changers who have passed through the walls of the school from 1946 till date and are making huge impact in the world.
The school is nicknamed ABUGISS.
Content created and supplied by: Platinum1 (via Opera News )