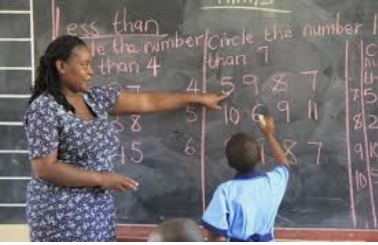 The Senior High School was introduced in 2007, expanding the system to four years but not otherwise changing the curriculum, a policy that was reversed after three years, as a result of which there were no graduates in 2010, and two cohorts graduating in 2013.
The double track system was introduced by the government in order to enable various senior high schools to take in more students and ensure that all students have access to a senior high school education. The Double Track System is in two sessions, thus The Green Track and The Gold Track.
Benefits of the double track system
Avoidance of Congested Classrooms.
Avoidance of Congested Dormitories.
Avoidance of Congested Dining halls
Educational policy formulated for the interest of all members in society • Educational policy always formed for betterment of society . Policy is applied in society . So, its based on social context. 
Policy implementation is a process of interaction between the setting of goals and actions geared to achieve them.
Policies are important because they help a school establish rules and procedures and create standards of quality for learning and safety, as well as expectations and accountability. Without these, schools would lack the structure and function necessary to provide the educational needs of students.
By Nedved 
Content created and supplied by: Nedved (via Opera News )