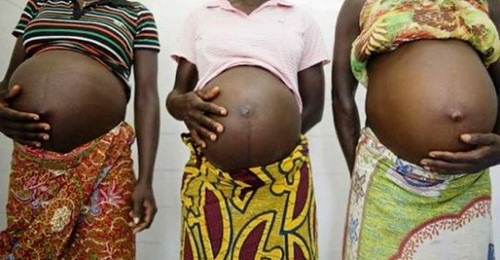 The coronavirus pandemic that took the world by surprise in 2019 has come with it many societal challenges that many developing countries are still grappling with.
News emanating from the Western Region has it that a district in that Region recorded 45 pregnancies among pupils during the ten (10) months school closure.
Out of the figure, 35 have already delivered and left with 10 who are yet to.
The district is Wassa East.
This was discovered when a Non-Governmental Organization (NGO) called Hurds Foundation in collaboration with the district's Girl Child Coordinating Unit of the Ghana Education Service (GES) embarked on a sensitization program on the GES' Reentry Policy to counsel pupils and students who had made their minds not to return to school again due to specific reason(s).
In an interview followed by westernghnews.com on Takoradi-based Connect FM, the executive secretary of the foundation, Eva Ankrah (Mrs), said all the affected girls were at Primary and Junior High School (JHS)levels. According to her, some of those new mothers they spoke to had made their minds not to return to school. She promised that their outfit would visit all the 35 and make sure they returned to the classroom.
"In fact some of them are ignorant about the reentry policy so they think once you're pregnant or given birth, that's all....so we will reach out to them all to talk to them," Mrs Ankrah hinted.
The executive secretary then partly attributed the pupils' failure to return to school to attitudes of heads of the schools. She said, some of the heads deliberately drive such pupils away from the schools just because they were pregnant or given birth. She therefore appealed to all teachers to instead create an enabling environment that would encourage those victims to return to school.
She revealed further that some of the parents especially those whose wards are at the Nursery, Kindergarten and lower primary levels were not allowing their wards to go to school because they feared their wards might contract the novel corona virus.
Content created and supplied by: Dawuro (via Opera News )