One of my personal philosophy in life is, 'kindness is natural and it doesn't take much effort to be kind to people.'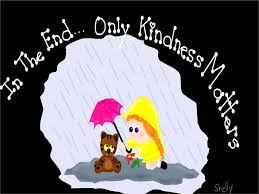 The story of Kate remind me of that personal belief. Kate is a primary school teacher. She is a mother of two beautiful children, a boy and a girl. She has been married for 10 years, Kate is one of those that got married early, she was 19 actually, she was almost rounding up university before she met her husband David.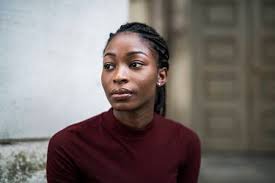 David is very rich and influential. He never wanted Kate to work after graduation. According to him, he is making enough money for the family. Few years down the line, especially after having her two children, the doctor told her she cannot bear more kids for her health sake.
Each time the children go off to school and Dave to work, Kate will stay home always bored. One day, after much discussion, Dave finally supports her decision to teach at a nearby private school. Everyone know how Kate adore children.
The salary wasn't much, but then she is not doing the job for the money. At the end of the first month, Kate got her first salary in a white envelope. Her joy knew no bound, after all, it was her first pay as a person.
She went to the Proprietress of the school and asked for names of students still owing school fees, those with torn uniform, etc.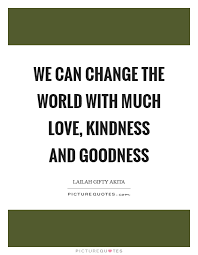 Kate settled the ones she could and that left her with an empty envelope. At the dinner table back home later that same day, David asked about her salary and how she feels collecting her first pay. Kate narrated everything that happened. David laughed and said he is not surprised.

It's been six months since Kate started teaching. Her good had spread far and wide. She extended her charity work to widows around, buying books and paying school fees for the less privileged children.
One year on, David could see and understand what his wife was really passionate about. He had a long talk with Kate one night. They concluded its best he set up a foundation for her so she can run charity program for children. Paying school fees, medical aides, scholarships and so on.
Like I said at the beginning, being kind to others doesn't take much effort. It comes natural and it's never forced. Finally, no act of kindness or love towards another is little. What matters is it comes the heart.
Go out there and keep being good.
Content created and supplied by: PrettyLady (via Opera News )