I took a survey at a school based in the Western region of the country. What I found on the covid 19 protocols will amaze you. T.I Ahmadiyya Muslim basic is the name of the school.
After a long period of lockdown on schools students have been allowed to attain their education. However, students are suppose to attend school under a strict supervision of the protocols put in place to avoid contracting and spreading of covid 19.
One of these protocols is the wearing of noise mask. Which helps break the spread of the covid 19 virus. The country hasn't been able to record zero covid 19 case count, but schools were opened with the aim that teachers, parents and guardians will help their wards adhere to the protocols put in place.
However, my survey at the T.I Ahmadiyya Muslim basic school proved that two out of three students adhere to the mass wearing protocol. This could be a major threat to the spread of the virus. Below is a picture I managed to take to support my article.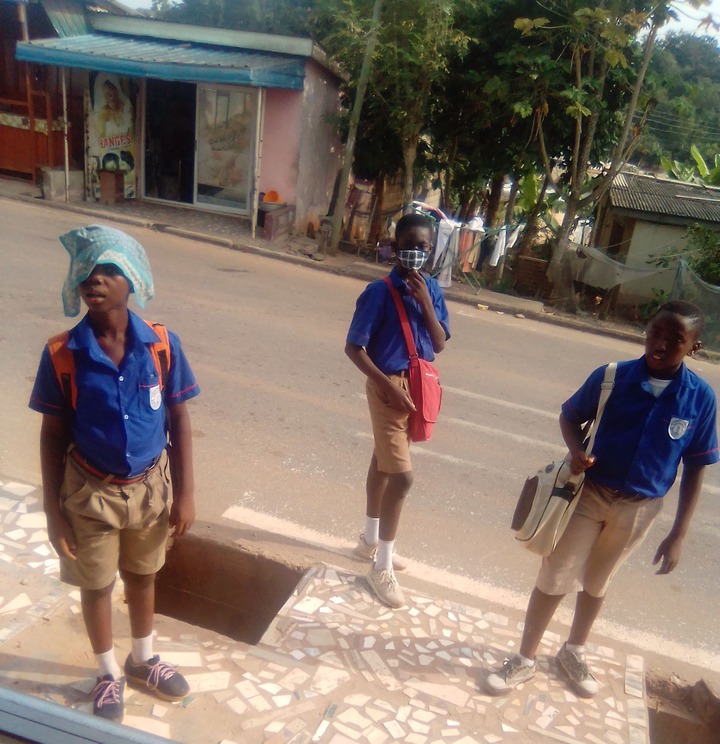 Content created and supplied by: InnocentNewsGh (via Opera News )