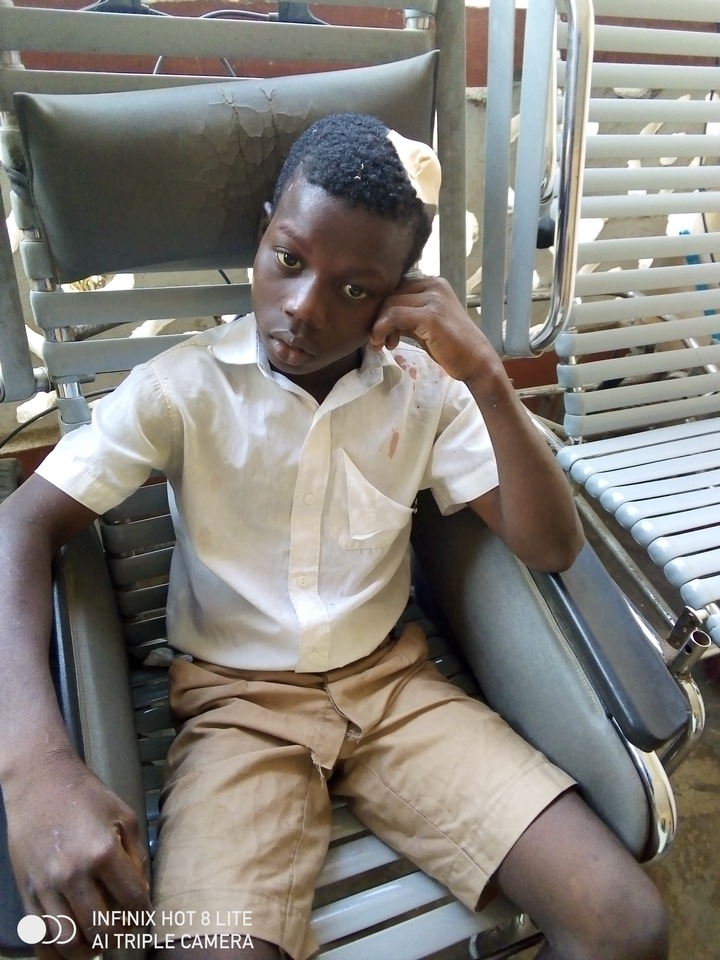 Duedze Godwin, a 13 year old boy of the Ziope Roman Catholic primary school sustained an injury on the scalp today as his father out anger tried to knock him with a stick.
According to Godwin's teachers who brought him to the Ziope health centre for management, it was alleged that Godwin has not been sleeping in his father's house for sometime now and all attempt by his to know whereabouts proved futile. He returned to the house this morning to prepare and go to school o his father pursued him to find out where he has for the past days.
His teachers also attest to the fact that he is been truant to school even before the covid-19 pandemic and seems behavior upon reporting to school after the temporal closure seems to have worsen.
The father of Godwin realizing that he could not catch the him up using a stick to knock him thereby injuring him on the head. 
Godwin is been attended to by the nurses at the Ziope health centre and he is currently in a stable condition.
Children of his age seriously require special care to help raise and shape them into responsible beings in the future.
Content created and supplied by: Ngaribignanba (via Opera News )