Stonebwoy has been inspired to raise concerns about the dreadlock issues at the various Senior High Schools.
In case you don't know, over this week there has been variois reports of SHS students been denied admission to study in schools because of their dreadlocks.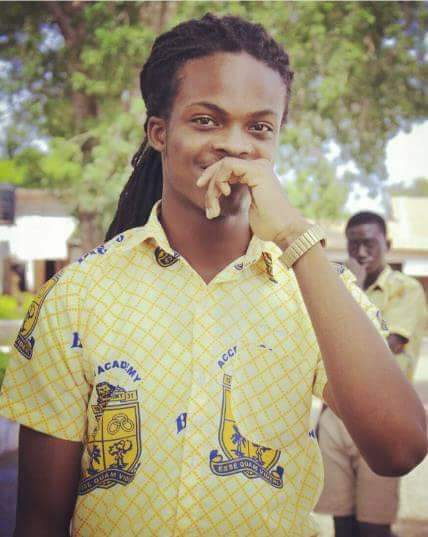 This caused a lot of mixed reaction between Ghanains, while others condemn the act of denying students admission others were of the view that "if you go to rome do what the romans do.
Stonebwoy has ignited the arguement by asking series of question on social media.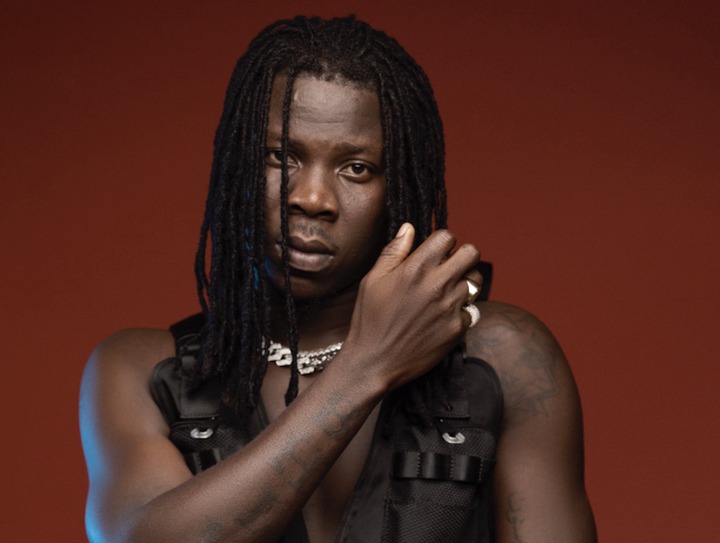 Early this morning he asked "May I ask please, what harm does it cause students because of their hair style as Rastafarians?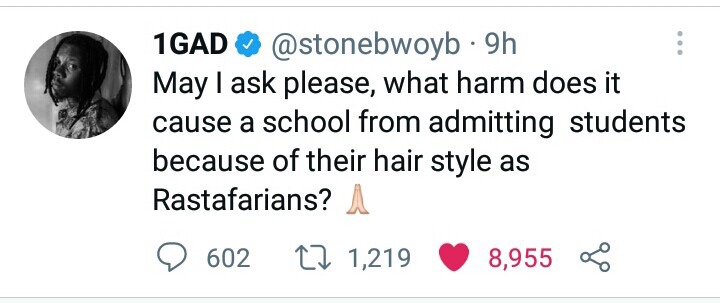 This has attracted a lot of mixed reaction from netizens with each trying to make some sense from what they are saying.
Take a look at some reactions below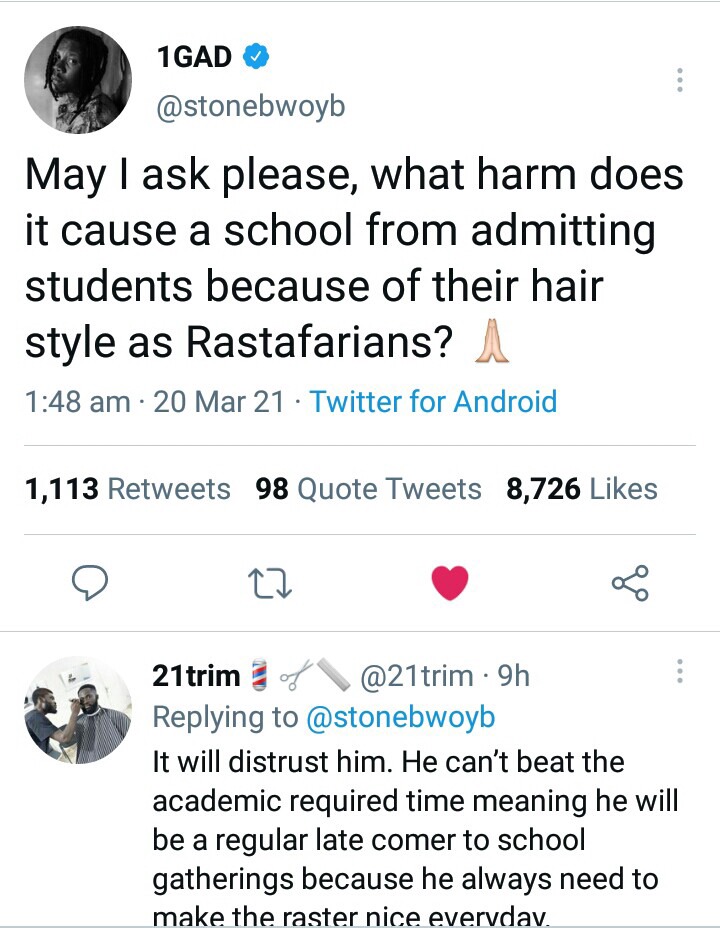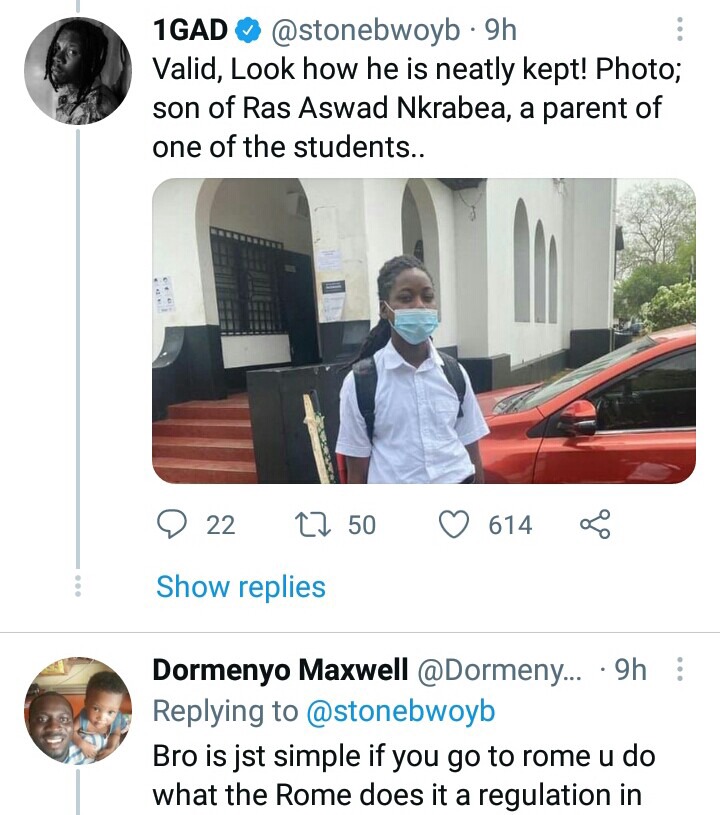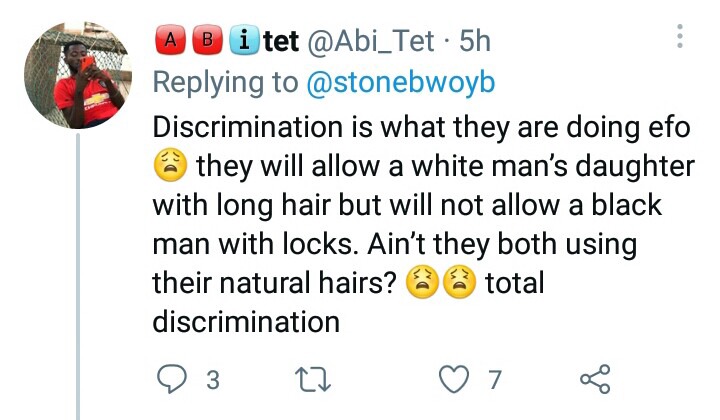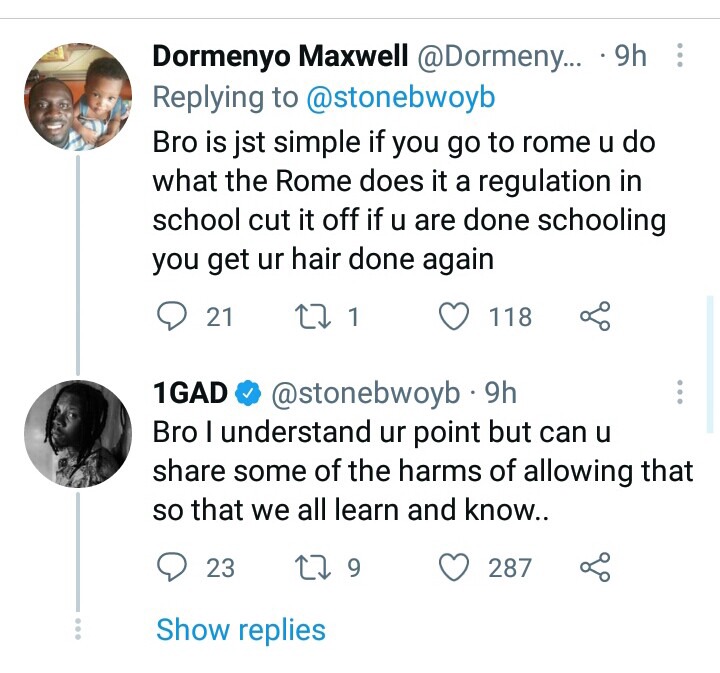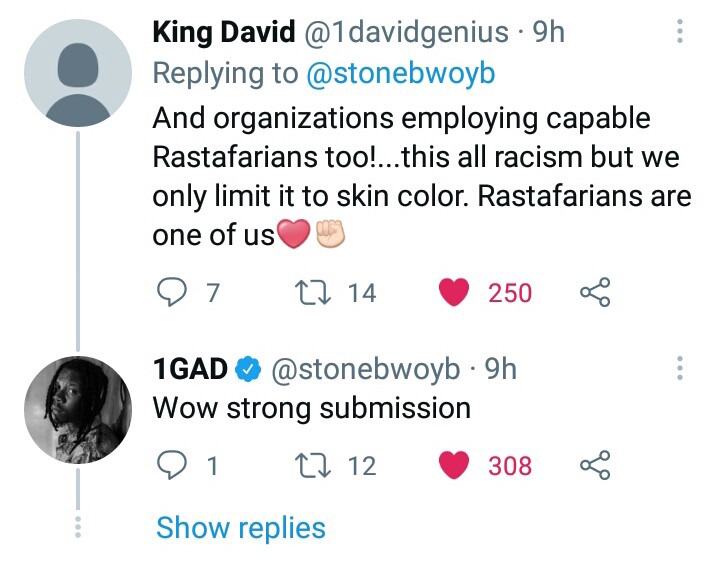 What touched me is the fact that white children with long hair style are given admission to study in Ghana, but Ghanaian children with long hair are denied admission.
What do you think about this?
Like, comment and follow for more.
Content created and supplied by: Kwameboachie (via Opera News )