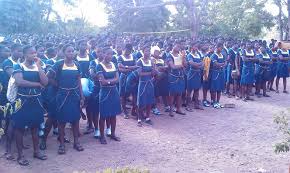 It's obvious that a lot of people are calling on higher authorities to close down schools as a results of the high increment of Covid-19 cases in our dear nation but what I observed today during an observation period at Berekum SDA Basic school suggests clearly to me that there is no need for schools to be locked down. I can boldly say that the teachers and students there are adhering to all the COVID-19 protocols put in place in the School and everything is going on smoothly as morning dews.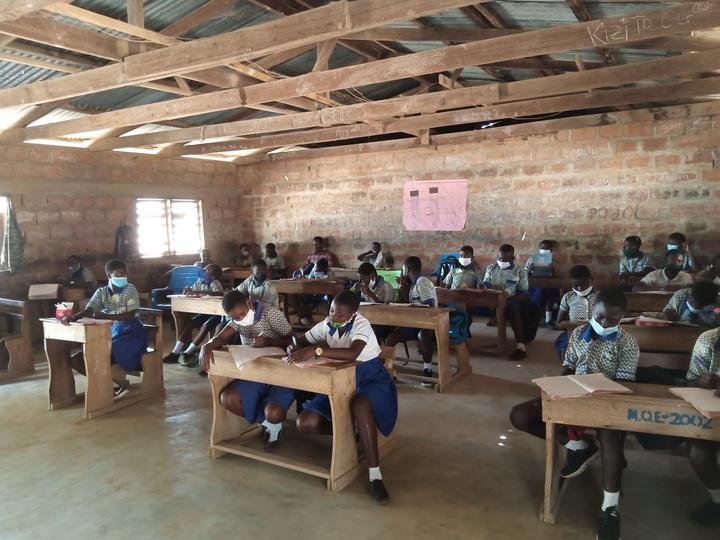 All the teachers wear their nose mask and sanitize their hands before and after teaching. Actually I spent two hours in the school and almost 99% of the students were wearing their nose mask. I was able to talk to some of the students and they told me that their teachers do inspect their nose mask every morning before they enter the class room.
I was given a class( JHS 2) to do my observation for the day. I really enjoyed the company of the students and I took some pictures with them as well. For now, nothing bad has occurred in any of the schools in the Municipality concerning Covid-19 in schools. GH_News99 will further do a lot of observations in the various schools in the Berekum Municipality to update you on anything concerning Covid-19.
The Headmistress, Madam Madam Vida Kyere welcomed me and my colleagues warmly to her school and as a matter fact, we enjoyed our stay there today.
Let us all do our best to fight this pandemic together. Mask up, wash your hands or use sanitizers on regular basis to battle covid-19.
Thank you for your time. Kindly share your thoughts on this.
Content created and supplied by: Theodezackvilladeneymar (via Opera News )