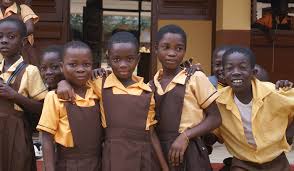 I last wrote an article requesting for a closure of all basic schools (Primary and Nursery). Not actually all the levels of basic schools but only primary and Nursery as the basic system has been extended to the senior high school level. In that statement, I indicated that these levels of students are more prone to the disease because they cannot protect themselves well compared to the other institutions if higher learning. 
Not long after the release of that article, a private school in Akosombo recorded 40 cases of the corona virus disease. I'm very sure that the number of students who have the disease might even be more than the 40. It could be that one student brought the virus from home and spread among the students or it's from one of the teachers. It was by the grace of God that it was noticed early if not the whole school would have been infected with the virus.
With what just happened, it's likely that primary and nursery schools could be closed down in the next covid 19 update. Or some regulations might be put in place to check the spread of the virus at such levels. Something should be done about the situation if not children at that level are just exposed to danger. Let's continue wearing our nose masks and use our hand sanitizers frequently.
Please follow my page for more authentic and reliable contents. Thank you
Content created and supplied by: Junior77 (via Opera News )