Since the rise of the COVID-19 in schools parents have been so perplexed about it.
A parent whose name is unidentified has three sons at the Presbyterian Boy's Secondary School (PRESEC) in Accra.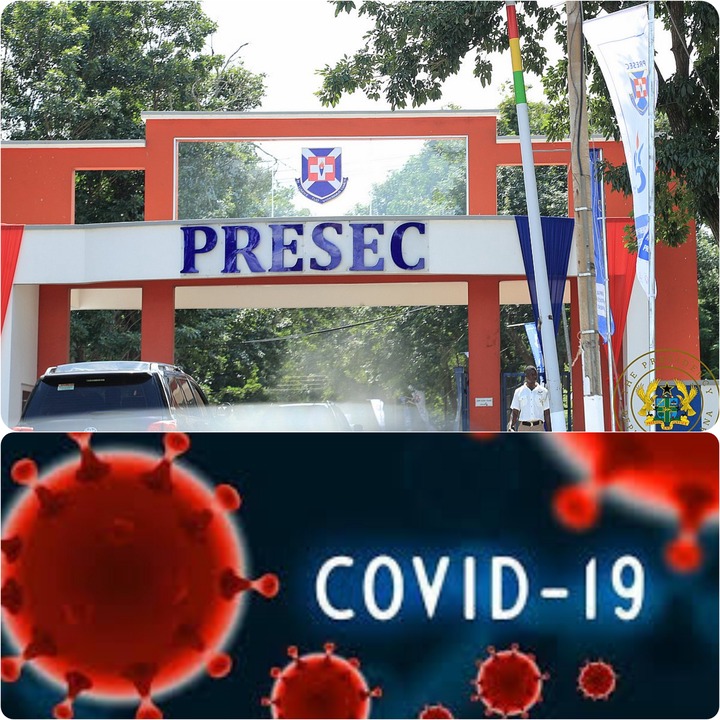 Pertaining to the results after the test, all his 3 sons have contracted COVID-19 and he has raised concerns over the rising cases of more people being infected at the school.
According to the school authorities about 14 students have allegedly been isolated and quarantined by health officials within school.
These students went to the school clinic for medical assistance due to the complains of severe headache and general body pains.
The parent with the 3 sons all infected said, there are over 14 students quarantined at the school's isolation center and he can boldly say that six parents are in the same condition as he is. He said he has three sons in the school and two got infected first, he took them out of the school and treated them in an isolation center. Not long ago the third one is also infected. Now third one is on a ventilator.
He added that he does not want to condemn the school about the COVID-19 situation for the fear of bringing shame to the school.
Content created and supplied by: Boysons (via Opera News )